Los Carpinteros Exhibits Cuba Va! at The Phillips Collection
August 26, 2019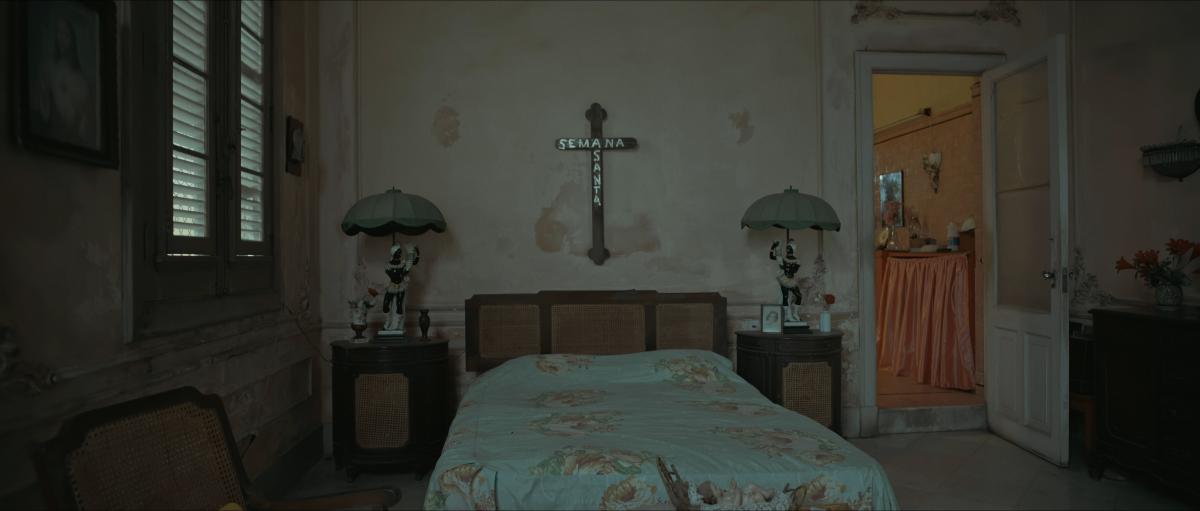 The Phillips announces its Fall 2019 Intersections Project featuring projections and sculptural portraits by the Los Carpinteros collective
WASHINGTON—In its 10th year of Intersections contemporary art projects, The Phillips Collection presents the 28th installation: Cuba Va! by Los Carpinteros, an artist collective best known for merging architecture, sculpture, design, and drawing. On view October 10, 2019–January 12, 2020, the project features two single-channel HD video projections—Comodato and Rétractil—and a group of sculptural portraits. Together, the films and portraits outline social transformations in post-revolutionary Cuba, offering critical commentary of dominant ideologies and power structures. Cuba Va! will be Los Carpinteros's first museum presentation as a collective since their separation in summer 2018.
"We are thrilled to host Los Carpinteros's Cuba Va! as our 28th Intersections exhibition. Their decades- long collaborative work, characterized by formal and conceptual ambiguity and implicitly political narratives, plays into Duncan Phillips's vision of bringing together artists from all corners of the world," said Dr. Dorothy Kosinski, Vradenburg Director and CEO of The Phillips Collection.
"This will be Los Carpinteros's first museum project as a collective since they split last year after 26 years of working together," explains Dr. Vesela Sretenović, Senior Curator of Modern and Contemporary Art at the Phillips. "Although the artists decided to pursue their individual careers, this presentation of their collaborative works will continue the Phillips's tradition of 'firsts' by staging a new beginning of the long celebrated Cuban collective."
Comodato (2018), a 22- minute video projection, captures a range of interiors of Cuban domestic spaces. Gradually shifting from affluent homes to modest ones, and ending with homes in some of the poorest communities, Comodato questions the classless status of Cuban society. Rétractil (2018), a 17-minute-long projection, presents the confession of poet Heberto Padilla, forced to publicly denounce his criticisms of the Cuban government in the 1970s. In Comodato images flow seamlessly throughout the different interiors with great beauty and sadness, and in Rétractil—shot in black-and-white—a bleak narrative unfolds by way of a nouveau realism-style documentary. By screening the films on opposite sides of an enclosed gallery, Los Carpinteros confront the personal and public sides of life in all shades, from gentle to violent and rich to poor, raising questions about the unsettling relationship between the two and the social responsibility of the individual.
The videos are accompanied by newly created groups of three-dimensional portraits of elderly, common citizens rendered in the heroic Cienfuegos style of Cuban revolutionaries, such as Che Guevara and Camilo Cienfeugos. The portraits mix elements of pop art with social realism, genres that strove to achieve populism and mass appeal, the former to consumerist culture and the latter to socialist ideals.
The title of the exhibition, Cuba Va!, is a riff of the 1970s popular song by the Experimental Sound Collective that at that time expressed a revolutionary calling and faith in the future. "It echoes a sense of irony and nostalgia that are hallmarks of Los Carpinteros's work, while highlighting the living contradiction of Cuba—idealism and disillusionment, humanism and terror," says Sretenović. Mixing aesthetic execution with political underpinning, the subversive artworks of Los Carpinteros remain equivocal and open-ended.
ABOUT LOS CARPINTEROS
Los Carpinteros is an internationally-acclaimed Cuban artist collective best known for merging architecture, sculpture, design, and drawing. In 1992 in Havana, Marco Castillo (b. 1971), Dagoberto Rodríguez (b. 1969), and Alexandre Arrechea (b. 1970) formed a trio, and became Los Carpinteros in 1994. Arrechea left the group in 2003. Los Carpinteros's works are in the permanent collections of the Museo de Bellas Artes, Havana; the Museum of Modern Art, New York; the Tate, London; the Museo Nacional Centro de Arte Reina Sofía, Madrid, Spain; the Thyssen-Bornemisza Contemporary Art Foundation, Vienna, Austria; the Centro Cultural de Arte Contemporáneo, Mexico City, Mexico; the Los Angeles County Museum of Art; and the Museum of Fine Arts, Houston, among others.
INTERSECTIONS AT THE PHILLIPS
The exhibition is part of Intersections, the Phillips's ongoing series of contemporary art projects in which artists are invited to produce work that engages the museum's architecture and/or permanent collection, exploring the intriguing intersections between past and present.

Inaugurated in 2009 and led by Senior Curator of Modern and Contemporary Art Vesela Sretenović, the Phillips's Intersections series has so far presented 27 projects from the US and abroad. The artists have created diverse projects—both aesthetically and conceptually—and employed various media, from wall drawing, rubber-painting, and digital photography to video projection and yarn installation.
Intersections is presented by