Dorothy Kosinsky Awarded the Order of the Star of Italy
December 27, 2017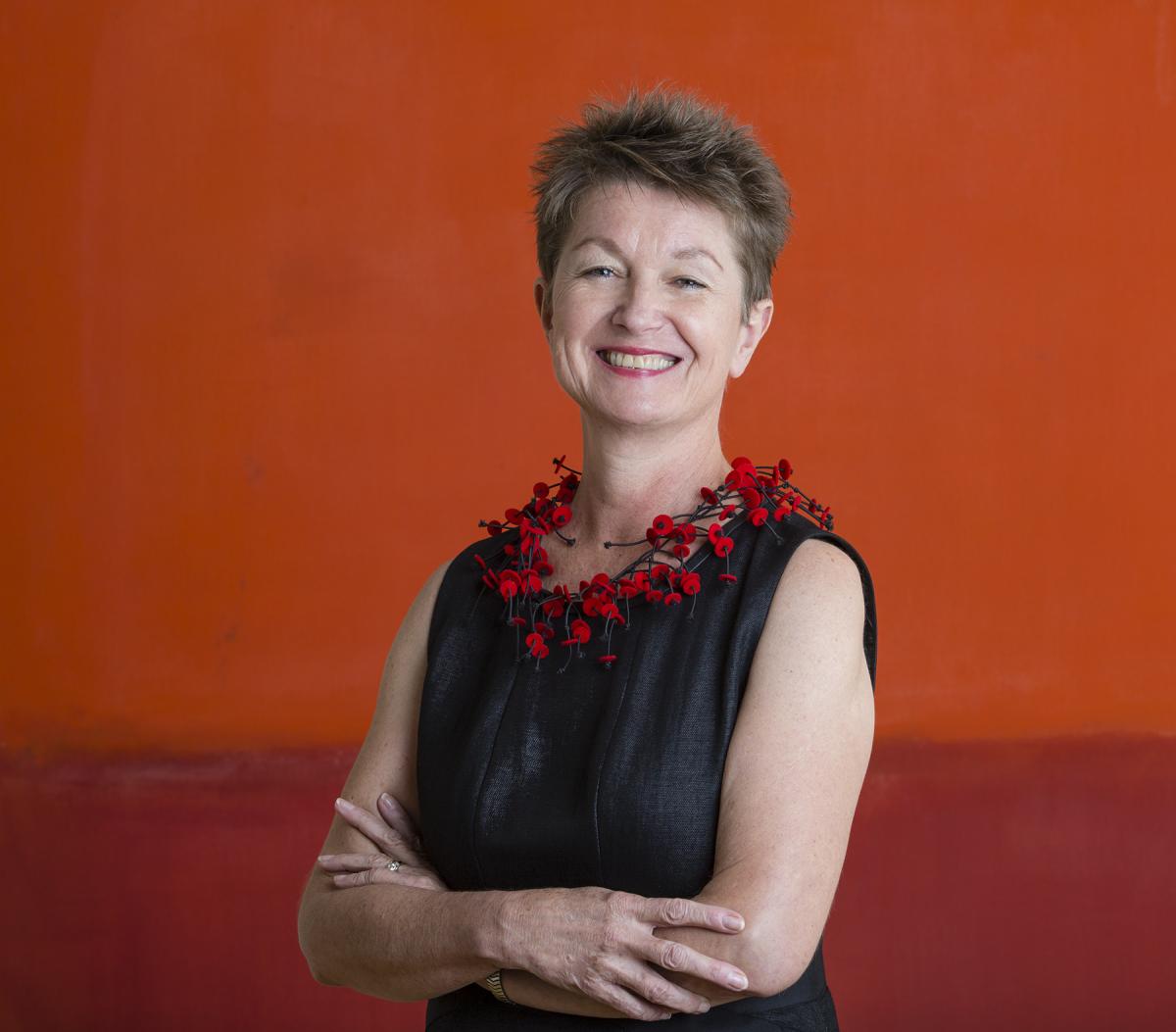 WASHINGTON—In recognition of her outstanding contributions to the arts and promotion of Italian culture, Dr. Dorothy Kosinski, Director of The Phillips Collection, was recognized with the Order of the Italian Star.
This distinction represents a particular honor on behalf of all those, Italians abroad or foreigners, who have acquired special merit in the promotion of friendly relations and cooperation between Italy and other countries.
"I am honored to accept this special award and feel that the honor is really due The Phillips Collection and its longstanding and rich relationship with the arts of Italy," Dr. Kosinski said."The Phillips Collection has featured major exhibitions of Modigliani and Morandi, for example. We have organized exhibitions that have been featured in Perugia, Rovereto, Venice, and Rome. I am grateful to the special friendships with our colleagues at the Italian Embassy and for our fruitful collaborations with them."
The ceremony took place on December 11 in Washington, DC, at the Residence of the Ambassador of Italy Armando Varricchio, who presented the award on behalf of
the President of the Republic of Italy. "Dr. Kosinski," the Ambassador stated, "has distinguished herself for her tireless promotion and open admiration of the art of our country, which she has enhanced by supporting and curating several important exhibitions on modern and contemporary Italian artists. She worked very productively with the Italian Embassy in the organization of events of great importance to our country. Her knowledge of our artistic tradition goes beyond the boundaries of figurative art, her specific area of expertise, as Dr. Kosinski has also promoted and organized concerts dedicated to Italy."
ABOUT DOROTHY KOSINSKI
Dorothy Kosinski has been the director of The Phillips Collection since 2008. She is the former senior curator of painting and sculpture at the Dallas Museum of Art, and served earlier as an independent curator for the Kunstmuseum Wolfsburg, the Kunstmuseum Basel, and the Royal Academy of Arts in London. In August 2013, Dr. Kosinski was appointed by President Barack Obama to the National Council on the Humanities. She currently serves on the Boards of the Sherman Fairchild Foundation and The Morris & Gwendolyn Cafritz Foundation.
Dr. Kosinski is energized and inspired by founder Duncan Phillips's vision for "an intimate museum combined with an experiment station." She says, "From the start, the Phillips has been a place of tremendous risk‐taking with an innovative approach to thinking about art and culture. I feel fortunate to have the opportunity to build on Duncan Phillips's legacy as we work to renew and invigorate that spirit of open‐minded, interdisciplinary, and collaborative inquiry into modern and contemporary art."
Dr. Kosinski has written and published widely in numerous catalogues and books, as well as many art magazines. She regularly participates in scholarly lectures and has extensive teaching experience at the university level. She received her MA and PhD degrees from the Institute of Fine Arts, New York University, and her BA from Yale University.