Artists of Conscience: Veterans, Arts, and Wellness
October 17, 2019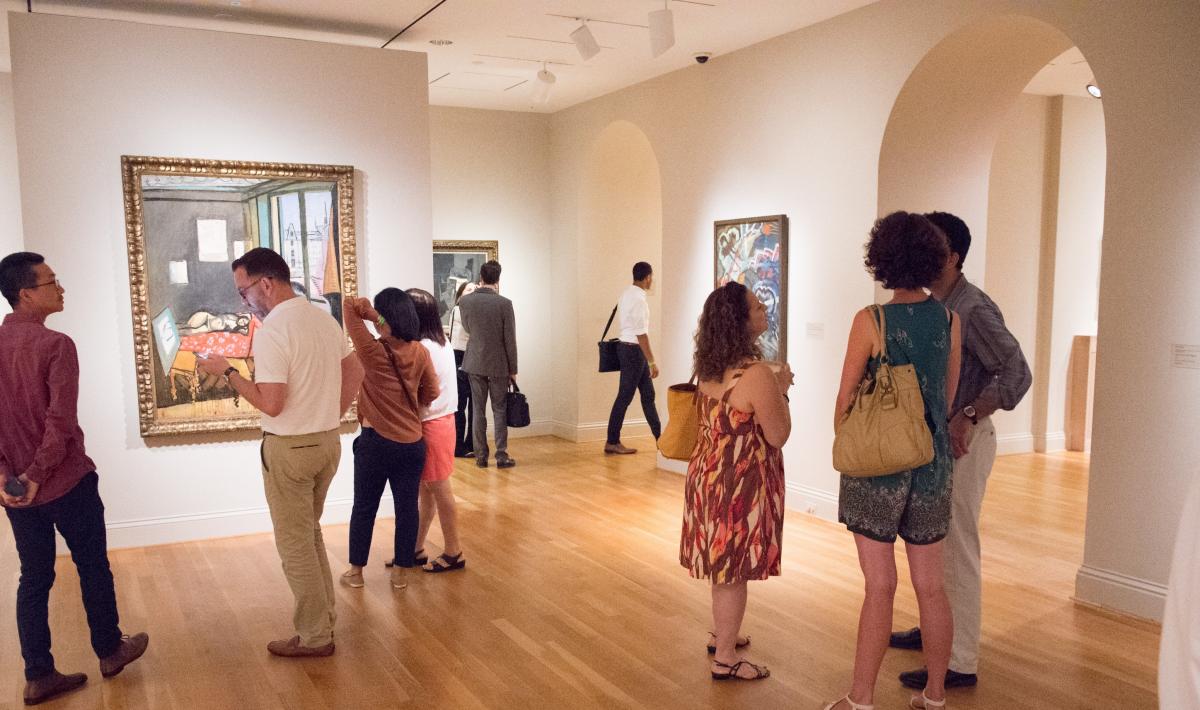 The Phillips Collection and University of Maryland present International Forum in Washington
WASHINGTON—Academic and artistic partners The Phillips Collection and the University of Maryland (UMD) will present the International Forum in Washington on Thursday, November 14, 2019, 7 pm, highlighting a weekend of programming and outreach to commemorate Veterans Day and our nation's veterans.
The Phillips Collection's annual International Forum stems from the institution's aim to catalyze global conversations through the language of modern art, a central unifying theme of the museum's programming and exhibitions. These conversations deliberately stretch beyond the walls of the museum to consider urgent issues of our time—from racial identity, philanthropic impact, and climate change. This year's program, aligned with a key institutional theme of art and wellness, brings together medical experts, veterans, academics, and artists to discuss the impact that art and art therapies can have on the lives of veterans with post-traumatic stress disorder (PTSD), traumatic brain injury (TBI), and other physical or psychological health conditions.
The program will include presentations by Jane Chu, Art Advisor for PBS, in conversation with Capt. Sara Kass, MD, Military and Medical Advisor, Creative Forces: NEA Military Healing Arts Network. Also joining the conversation will be veterans Army Sgt. Zach Herrick, founder of American Heroes HeART and Ben King, founder of Armor Down.
"Creating dialogue around issues that impact our nation is a theme that runs deep within our mission, along with providing a platform for visitors to have meaningful and compelling experiences. This year's International Forum aims to generate conversations around these topics and reflect our gratitude to the members of our armed forces for their service," said Vradenburg Director and CEO Dorothy Kosinski.
"Conditions facing veterans like post-traumatic stress disorder and traumatic brain injury are often studied and highlighted within science and medical disciplines. This year's International Forum is taking an innovative approach by bringing together experts from all fields–medicine, academia, arts, and veterans themselves–to engage in challenging conversations about these important topics," said UMD Senior Vice President and Provost Mary Ann Rankin