Alma W. Thomas: Everything Is Beautiful Captures the Artist's Trailblazing Life of Constant Creativity
August 30, 2021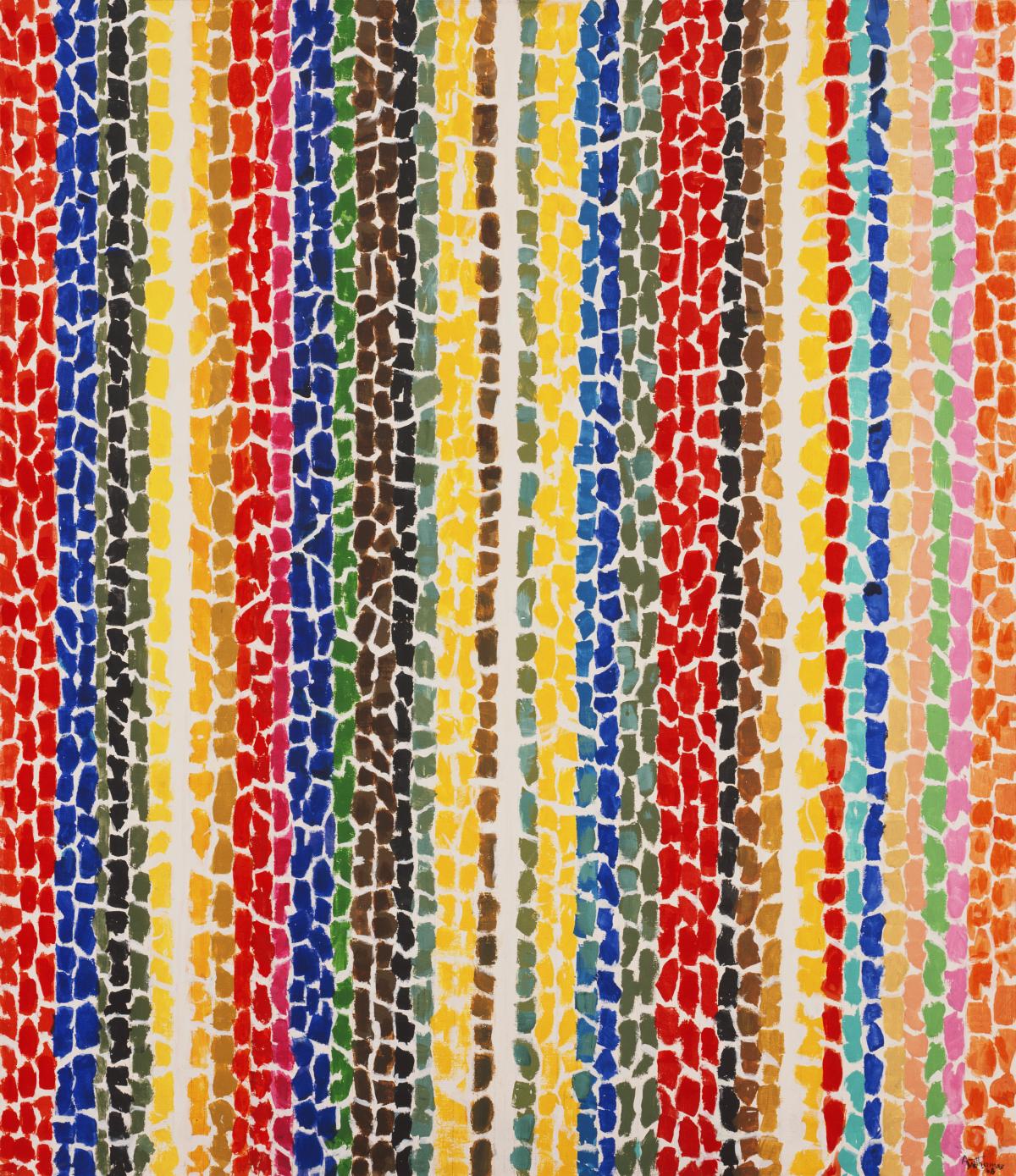 The Phillips Collection presents a major retrospective of the DC icon
WASHINGTON, DC—This fall, as part of its centennial celebrations, The Phillips Collection honors the trailblazing artist Alma W. Thomas (1891–1978) with Everything Is Beautiful, a major exhibition of artworks and archival materials that chronicle her dynamic long life. With beginnings in semi-rural Georgia and later deep ties in Washington, DC, Thomas's legacy includes groundbreaking moments. She was the first graduate of Howard University's art department in 1924, the first Black woman to have a solo show at New York's Whitney Museum of American Art in 1972, and the first Black woman to have a work featured in the White House collection in 2015. This touring retrospective, organized by the Chrysler Museum of Art, Norfolk, Virginia, and The Columbus Museum, Georgia, is at The Phillips Collection from October 30, 2021, to January 23, 2022.
"Our 100th anniversary year celebrates the many ways that Washington, DC, artists have enriched The Phillips Collection. Thomas's body of work continues to influence current conversations throughout the art world. Highlighting her achievements in this exhibition showcases the expansive impact of our local creative community," explains Vradenburg Director and CEO Dorothy Kosinski.
In 1907, Thomas and her family migrated from Columbus, Georgia, to DC. A constant learner, she studied the latest developments in art, visiting museums in New York, Europe, and in Washington, including The Phillips Collection. For 35 years, Thomas taught art students at Shaw Junior High School, bringing opportunities for exhibitions and cultural enrichment to Black youth in a segregated city.
Thomas worked out of her Logan Circle home, creating watercolors, aerial landscapes, and brightly patterned large-scale abstractions that reflect her local surroundings and the natural world. Organized in themes, the exhibition highlights her curiosity for numerous subjects such as education, gardening, space, the environment, performance, puppetry, and fashion, all explored in her art.
"Alma Thomas lived an inspiring, multifaceted life and her creativity seemed to know no limits. As we continue to struggle with the new normal of the pandemic, her colorful artwork, filled with her energy, is a reminder to find beauty wherever we are," notes Curator Renée Maurer, coordinating curator for the presentation at The Phillips Collection.
Beyond her lifelong association with Howard University, Thomas pursued further training at American University. She also co-founded the Barnett Aden Gallery in DC, the first Black-owned private art gallery in the United States. Everything Is Beautiful contextualizes Thomas's art, displaying it alongside works by Loïs Mailou Jones, Gene Davis, and Sam Gilliam, her peers in the Little Paris Group and the Washington Color School with whom she transformed the DC art scene. Thomas's show at the Whitney Museum, which arose from demands for the inclusion of more work by women and African American artists in museums, is further explored. This major retrospective, which coincides with what would have been Thomas's 130th birthday, features over 150 artworks as well as historical documents from public and private US museums and collections, offering an inspiring look at Thomas's rich and beautiful life.
"Alma Thomas paved the way for Black women artists. By presenting this exhibition alongside the major retrospective of David Driskell, another visionary leader of the DC arts scene and a friend of Thomas, the Phillips continues to present important diverse voices and honor Washington's cultural leaders," says Horning Chair for Diversity, Equity, Access, and Inclusion Makeba Clay.

EXHIBITION PARTNERS
Alma W. Thomas: Everything Is Beautiful is co-organized by the Chrysler Museum of Art and The Columbus Museum, Georgia.
Aflac is proud to sponsor Alma W. Thomas: Everything Is Beautiful. The exhibition has also been made possible in part by major support from the Henry Luce Foundation, the Andy Warhol Foundation, and the National Endowment for the Arts

Generous funding is provided by the Robert & Mercedes Eichholz Foundation, the Robert Lehman Foundation, and Dina and George Perry.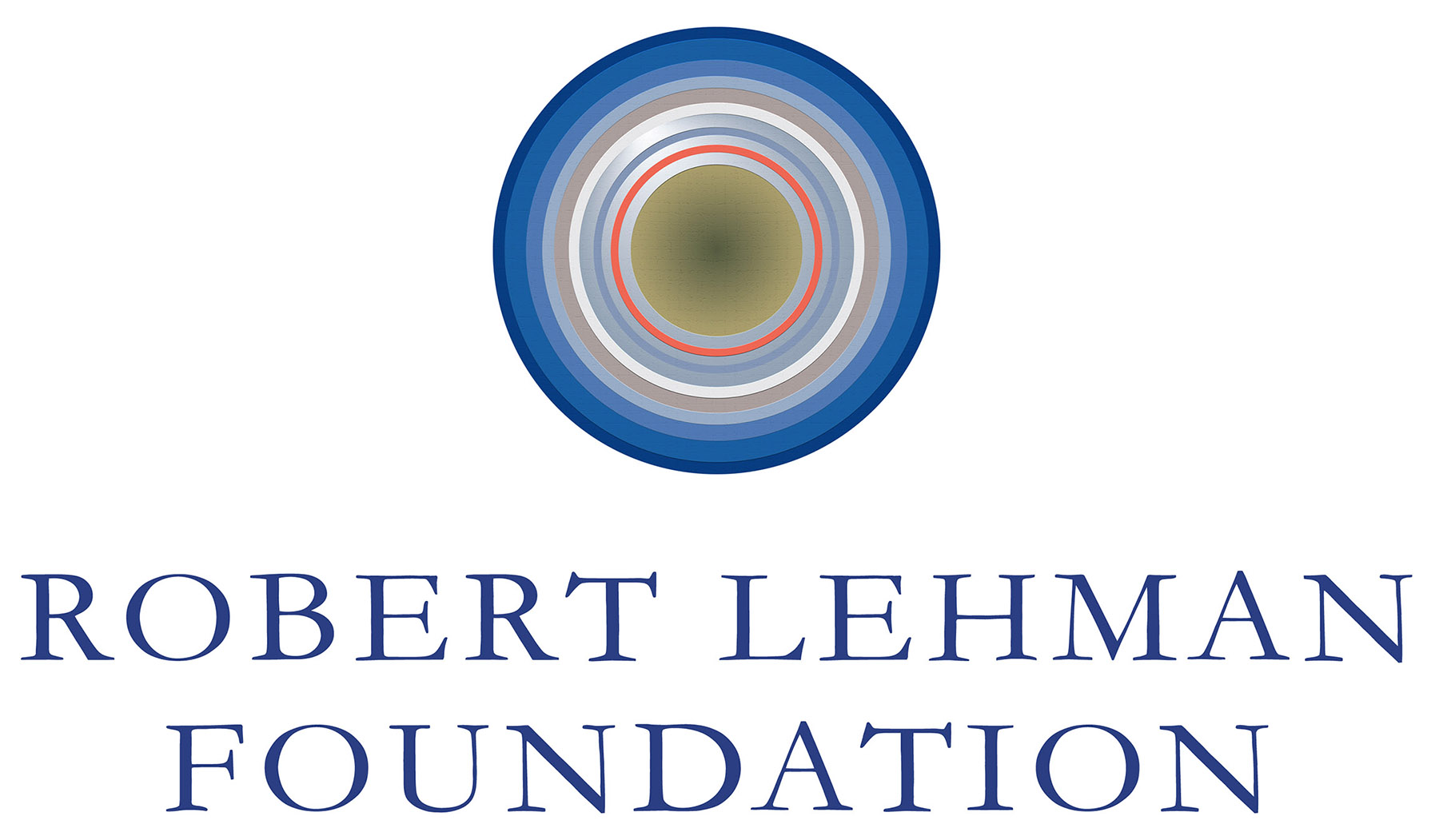 Presented with support from Morgan Stanley

In-kind contributions provided by 



Preferred Art Logistics Partner

EXHIBITION CATALOGUE
An accompanying catalogue, edited by exhibition curators Seth Feman and Jonathan Frederick Walz, includes essays by scholars, historians, and curators, as well as poetry and images. It is published by the organizing institutions and distributed by Yale University Press.

CITYWIDE CELEBRATION
Alma W. Thomas
Everything Is Beautiful: A Washington, DC, Citywide Celebration

Alma W. Thomas (1891–1978) was a pioneering artist and educator who taught us the importance of seeking beauty in the everyday. Beyond her artwork, Thomas's contributions to DC's cultural heritage were vast and varied—she was the first graduate of Howard University's Department of Art, the first African American woman to have a work of art acquired by the White House Collection, a founding member and vice president of one of the first Black-owned private galleries in the nation, and a teacher for 35 years. In summer and fall 2021, cultural and educational institutions across Washington, DC, will celebrate Thomas's life with a variety of programs and events, alongside the retrospective Everything Is Beautiful at The Phillips Collection, October 30, 2021, to January 23, 2022—honoring the artist through opportunities that encourage the pursuit of beauty. Visit www.AlmaThomasDC.org for more information. Partners include American University, DC Public Library, DC Public Schools, Destination DC, Dumbarton Oaks, Howard University, Jon Gann (producer of the short documentary Everything Is Beautiful), The Kennedy Center, National Gallery of Art, Office of the Mayor, The Phillips Collection, National Museum of Women in the Arts, and Smithsonian American Art Museum.

IMAGE GALLERY
High-resolution press images are available upon request. Please contact jmitchell@phillipscollection.org.
IMAGE: Alma Thomas, Breeze Rustling Through Fall Flowers, 1968, Acrylic on canvas, 57 7/8 x 50 in., The Phillips Collection, Washington, DC, Gift of Franz Bader, 1976

ABOUT THE PHILLIPS COLLECTION
The Phillips Collection, America's first museum of modern art, was founded in 1921. The museum houses one of the world's most celebrated Impressionist and American modern art collections, and continues to grow its collection with important contemporary voices. Its distinctive building combines extensive new galleries with the former home of its founder, Duncan Phillips. The Phillips's impact spreads nationally and internationally through its diverse and experimental special exhibitions and events, including its award-winning education programs for educators, students, and adults; renowned Phillips Music series; and dynamic art and wellness and Phillips after 5 events. The museum contributes to global dialogues with events like Conversations with Artists and Artists of Conscience. The Phillips Collection values its community partnerships with the University of Maryland—the museum's nexus for scholarly exchange and interdisciplinary collaborations—and THEARC—the museum's satellite campus in Southeast DC. The Phillips Collection is a private, non-government museum, supported primarily by donations.
# # #