2018 Intersections Project by Richard Tuttle Opens at the Phillips
August 6, 2018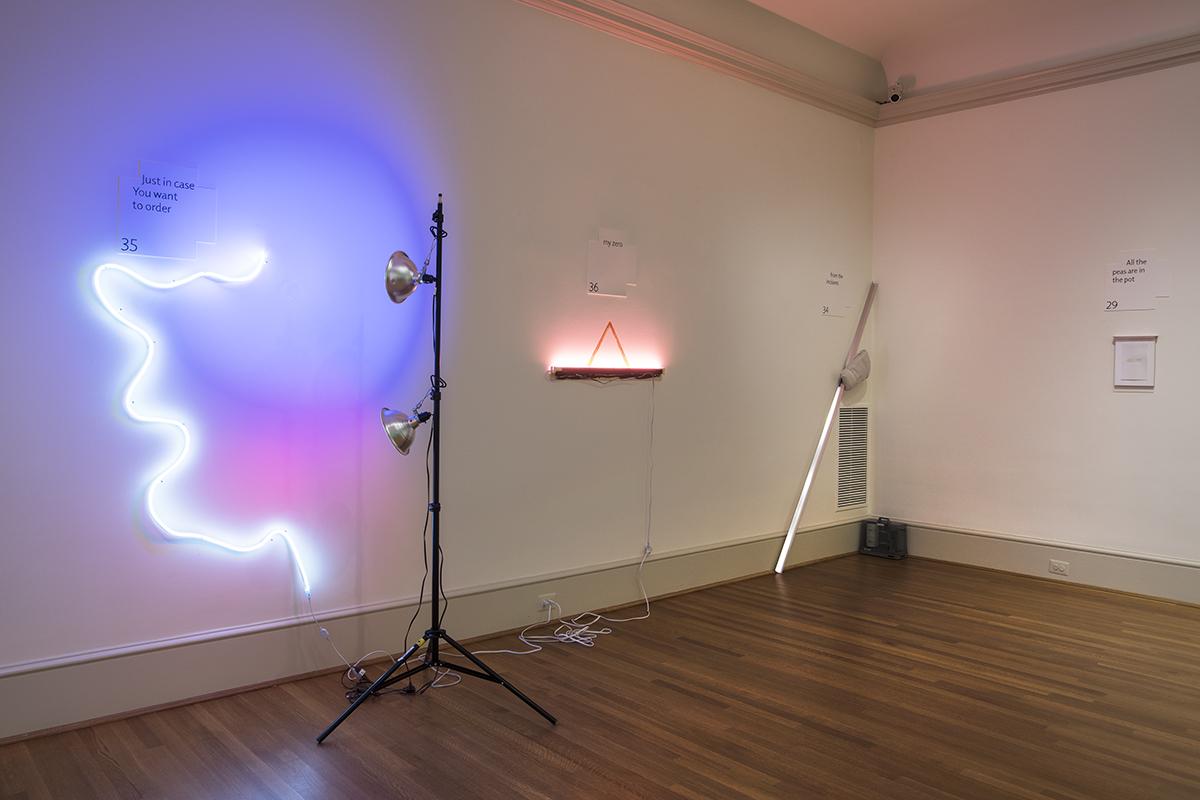 Acclaimed Artist Richard Tuttle Presents New Series of Work in Response to Works on Paper from the Phillips's Permanent Collection
WASHINGTON—The Phillips Collection presents a new series of work by prominent American artist Richard Tuttle (b. 1941), best known for his subtle and enigmatic abstract works. The exhibition, titled It Seems Like It's Going To Be, will be on view September 13–December 30, 2018 as part of the Phillips'songoing Intersections series, which invites contemporary artists to create work that engages the museum's permanent collection and architecture, and explores the intersections of modern and contemporary art practices. The exhibition is the first to be housed in the newly re-opened historic Phillips House galleries following a year-long renovation project.
It Seems Like It's Going To Be is an elaborate installation that combines Tuttle's poetry and artwork, which ranges from intimate drawings to mixed media paintings and large sculptural
assemblages. Based on his 41-verse poem, Tuttle created 41 works, one for each verse, which are presented throughout the entire second floor of the recently renovated Phillips House. He juxtaposes his poetry and visual objects with works on paper from the Phillips's permanent collection by Henri Matisse, Barbara Hepworth, Milton Avery, Auguste Rodin, and others, creating a unique experience that favors slow looking and introspection.
"I am grateful to Richard Tuttle for creating such an exceptional exhibition that celebrates language and visual art while also engaging so thoughtfully with the Phillips's collection and architecture," said Dr. Dorothy Kosinski, Vradenburg Director and CEO of The Phillips Collection.
A self-proclaimed realist, Tuttle creates abstract works entrenched in minimalist aesthetics with elements of humor and playfulness. His extraordinary art combines painting, drawing, sculpture, poetry, and assemblage, producing intentionally ambiguous meanings that flows between the seen and the written, the visible and the invisible.
"It Seems Like It's Going To Be attests to how poetry and art are not to be viewed in separation," said Dr. Vesela Sretenović, Senior Curator of Modern and Contemporary Art at the Phillips. "Both words and visual marks are different ways of understanding and expressing reality."
The exhibition is part of Intersections, the Phillips' ongoing series of contemporary art projects in which artists are asked to produce work that engages the museum's historic architecture and/or permanent collection, exploring the intriguing intersections between past and present. Tuttle's art and poetry, juxtaposed with works on paper from the Phillips's permanent collection, highlights the museum's commitment to the study and presentation of modern and contemporary art practices.