I Remember Better When I Paint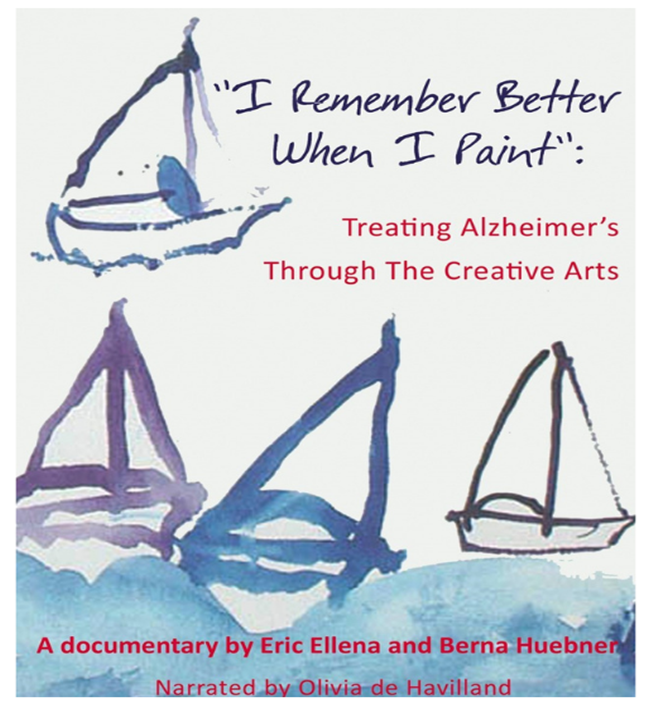 I Remember Better When I Paint (2009, 54 min.) is inspired by co-director Berna Huebner's mother, a painter in her nineties who lived with dementia and experienced a transformation when she started painting again, reawakening a sense of personality, identity, and dignity. Narrated by Olivia de Havilland, the film shows older adults living with Alzheimer's making, viewing, and connecting to art in the studio as well as in museums—the Louvre, the Art Institute of Chicago, and The Phillips Collection. We learn from Alzheimer's experts, art therapists, museum educators, care partners, and those living with dementia to value expressive therapies and reframe our attitudes toward dementia.
Following the screening, Berna Huebner and Mary Fridley will discuss the film and hold a Q&A, sharing insights and providing information about current Alzheimer's research.
---
About Berna Huebner
Berna G. Huebner is Co-Director and Associate Producer of I Remember Better When I Paint and the editor of the book by the same title. She is President and Founder of the Hilgos Foundation, which supports and encourages the ongoing process of artistic creation with people who live with different forms of dementia including Alzheimer's. Berna also serves on the Board of Directors of Arts & Minds and is Director of the Center for the Study of International Communications in Paris. She was the Research Director for Nelson Rockefeller when he was a Governor of New York and then Vice President.
About Mary Fridley
Mary Fridley is a faculty member of the East Side Institute in NYC, co-creator and leader of The Joy of Dementia (You Gotta Be Kidding!), and coordinator of Reimaging Dementia: A Creative Coalition for Justice. Mary practiced social therapy for 12 years and uses the social therapeutic approach as an experienced teacher and workshop leader. She is author or co-author of several articles and chapters, has been interviewed by numerous media outlets, and has presented at national and international conferences on The Joy of Dementia and on the Coalition. Additionally, Mary is a guest columnist for agebuzz.com,  a playwright and theater director, and  a non-profit fundraising consultant.