EmpowerED: Art & Wellness
Integrating Art into Classroom Curricula with The Phillips Collection & University of Maryland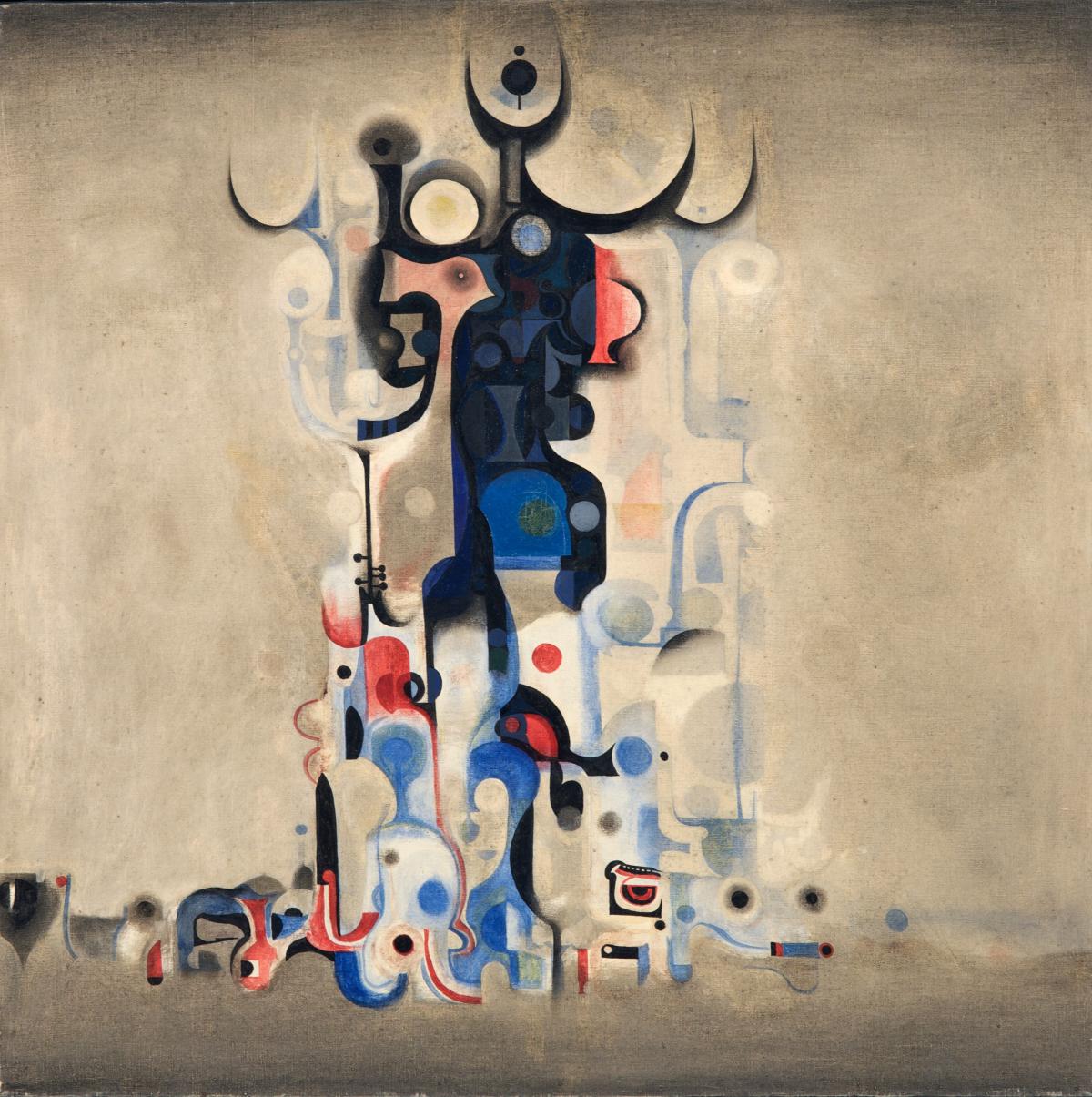 Energize your teaching through the transformative power of art and wellness. This virtual 4-week, 15-hour teacher professional development equips educators with an array of teaching techniques to foster a positive outlook for the school year and uplift both you and your students. Through empathy and multisensory engagement, nurture an environment where growth and well-being connect. Each day encompasses art discussions, mindful exercises, artmaking, and easily-utilized SEL tools. The program will incorporate African Modernism in America, 1947-67 (on view at the Phillips October 7, 2023-January 7, 2024), creating a distinctive cultural context to enrich the educational journey.
Sign-ups are first-come, first-serve, so sign up soon to secure your spot!
The course meets virtually on Wednesdays, from 5-7:30 pm, on 10/18, 10/25, 11/1, and 11/15.
10 hours of synchronous, instructional workshops on Zoom include interactive activities, art-making, and social-emotional learning, arts integration, culturally-responsive teaching strategies
5 hours of independent work time will include readings, creating a mindfulness art book journal, and practicing SEL arts-integrated activities in your classroom
This workshop is applicable and open to educators who teach all subject areas and grade levels.
Participants can elect to receive professional development:

Maryland: 1 CPD credit

Washington, DC: 15 PLU

Virginia: 15 points for Professional Development activities (needs pre-approval from your evaluator/supervisor)

Credit for other states is available on a case-by-case basis.

Contact Dr. Margaret Walker at

mwalker8@umd.edu

for information about graduate credit cost and registration through University of Maryland.

You may choose to take the course not-for-credit.
The Phillips Collection and University of Maryland partner to offer professional development courses for PK-12 educators. The courses provide opportunities to integrate the visual arts seamlessly into the core curriculum, using The Phillips Collection's Prism.K12 arts integration strategies and resources. Educators will expand their understanding of and skills in arts integration by planning, practicing, and implementing arts-integrated lessons in their classroom. Through online engagement and hands-on practice with students, the courses are delivered through virtual or in-person learning in collaboration with the University of Maryland and The Phillips Collection.
Develop skills for designing and implementing arts-integrated lessons.

Teach and reflect on arts-integrated lessons designed with artwork from the Phillips and local DMV artists.

Work independently and collaboratively to design arts-integrated lessons using the Prism.K12 resources and strategies.

Utilize culturally-responsive, inquiry-based, and counter-storytelling approaches to arts integration.

Access The Phillips Collection's digital and in-person resources for use in arts-integrated lessons and activities.
Write Your Way Out with Ayesis Clay
During the November 1 session, participate in an interactive workshop with Ayesis Clay. You will unleash your innate creativity to prevent/combat the effects of compassion fatigue and burnout. You will learn how compassion fatigue can present itself in the classroom, explore how creative reflection can ease symptoms of compassion fatigue, and then use devised theatre to create a short performance piece focused on and celebrating a defining moment in your teaching career.
About Ayesis Clay
Ayesis Clay is a distinguished educator, theatre practitioner, and nationally sought-after keynote speaker. Her critically acclaimed solo show has been delivered in schools across the United States, has been seen on the stage of the John F. Kennedy Center for the Performing Arts in Washington, DC, and served as the opening address for the 2022 Educational Theatre Association's National Teaching Conference in Los Angeles, CA. With over 20 years in education, she has written and developed curricula for public school systems, the Maryland Department of Juvenile Services, and many educational theatre companies. She has held school and district leadership positions, including department chairperson, Mentor Teacher, Co-Chairperson for the Prince George's County Public Schools Theatre Advisory Board, and Co-Founder and Co-Director for the PGCPS Honor's Theatre Ensemble. Through her residencies, workshops, and professional development series, Ayesis provides creative and transformative SEL support for schools, leading to an increase in teacher satisfaction, retention, and student engagement. She continues to strive for an increased spotlight on educator emotional wellness and how creative reflection can serve as a catalyst for change on school campuses.
Questions: Email Head of Teaching & Learning Hilary Katz at hkatz@phillipscollection.org

IMAGE: Ibrahim El-Salahi (b. 1930, Sudan; active United Kingdom), Vision of the Tomb, 1965, Oil on canvas, 36 x 36 in., Collection of The Africa Center, New York, NY Photograph by Jerry L. Thompson © Ibrahim El-Salahi All rights reserved, ARS, New York, NY 2022 Courtesy Vigo Gallery and American Federation of Arts
Help us continue to serve our community by providing free events.