The Phillips Plays: Art from the Heart / Arte desde el corazón
With Marta Pérez GarcÍa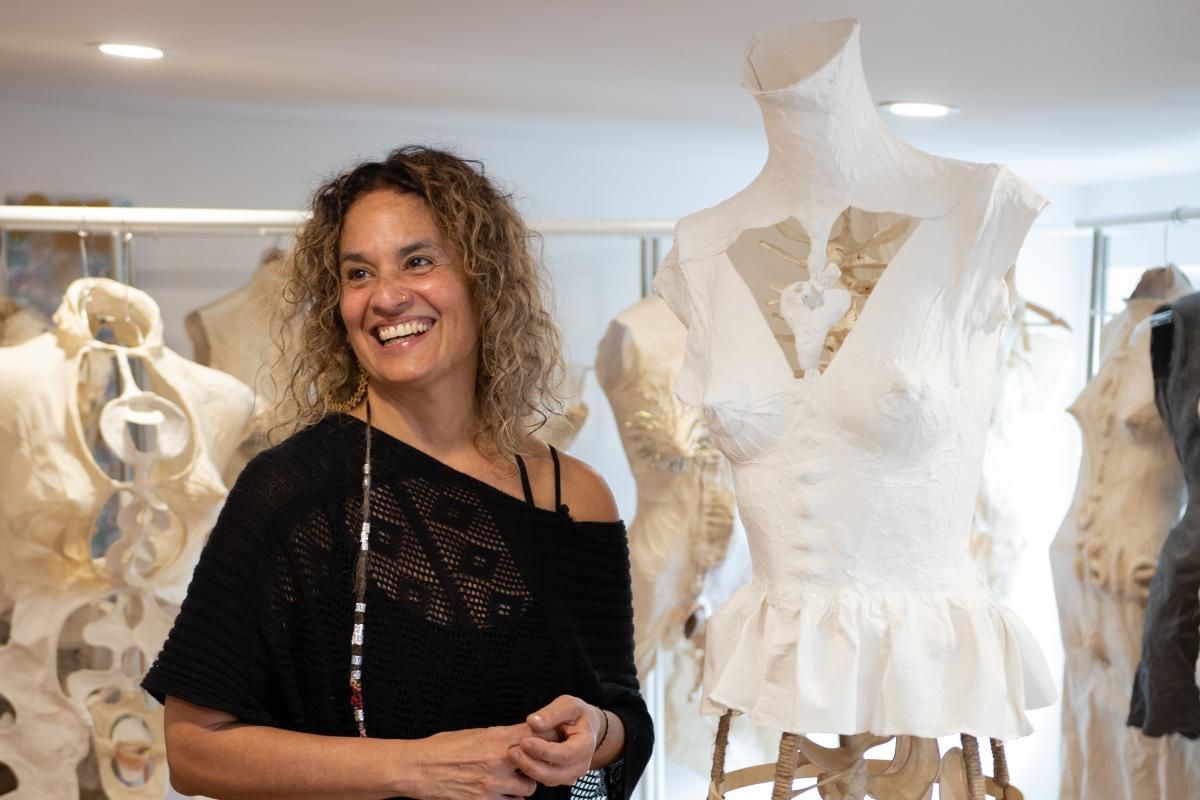 Celebrate National Hispanic Heritage Month at the Phillips! Puerto Rican-born, DC-based artist and teacher Marta Pérez GarcÍa tirelessly advocates for social justice, creating art that is a call to action. In this workshop she guides families in creating art from the heart that incorporates messages for making the world a better place.
About Marta Pérez GarcÍa
Originally from Arecibo, Puerto Rico, Peréz García was trained as a printmaker at the Tyler School of Art and Architecture at Temple University, Philadelphia, where she received an MFA. Her artworks are in collections such as the Museo de Arte de Puerto Rico, Museo de Arte Contemporáneo de Puerto Rico, and the Library of Congress, Washington, DC, among others. After moving to Washington, DC, in 2008, Peréz García has been a yearly recipient of artist fellowships from the DC Commission on the Arts and Humanities since 2010. She was awarded Public Art Building Communities Grants in 2018 for I'm Gonna Get You, a large mixed-media installation on gender violence exhibited at the Reeves Center, and again in 2020 for a mural. Peréz García was awarded the 2021 Vita Paper Arts Residency at Pyramid Atlantic Art Center in Hyattsville, Maryland.
The Phillips Collection has acquired three of Pérez García's works: Your Hand (2020), which was featured in the Phillips's juried invitational Inside Outside, Upside Down in 2021, and two handmade-paper sculptures from Restos-Traces, an installation of 19 life-size torsos that was part of the Intersections contemporary art series in 2022.

IMAGE: Marta Pérez GarcÍa in her studio. Photo: AK Blythe