Back-to-School Night
The Power of Art & Words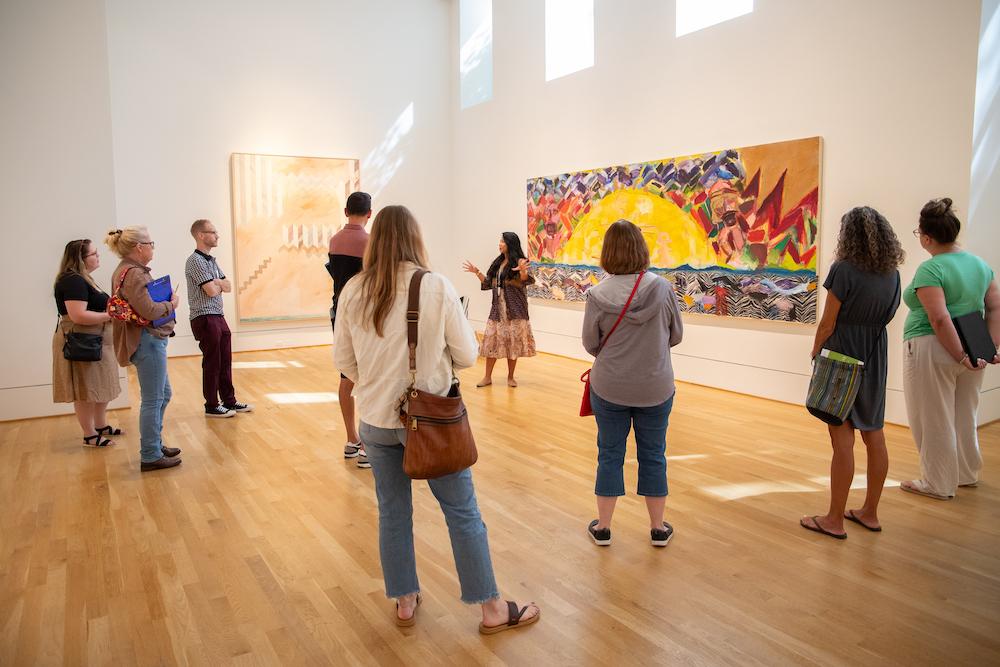 Welcome to Back-to-School Night at The Phillips Collection, with Art Educators of DC (AEDC)! Mingle with DMV educators for an evening celebrating the power of art and words.
5-6 pm
Learn about The Phillips Collection and our school and teacher offerings, discover the benefits of joining AEDC, and experience a poetry performance.
6-8 pm
Explore the museum after hours. Drop into activities: make art-inspired books, play Art Card games, and sample a school tour on topics such as "Taking a Stand," "Making a Change," and "Places Real & Imagined."
6 pm and 7 pm
Award-winning poet Gayle Danley will lead Slam Poetry workshops in the galleries.
Enjoy book giveaways and a 30% discount at our Gift Shop for one night only! Complimentary beer and wine will be served. Food and non-alcoholic drinks will be available for purchase.
---
Gayle Danley
After winning the International Poetry Slam in Heidelberg Germany, poet Gayle Danley entered America's classrooms, teaching children the power of words as an aid in healing trauma and creating a life of hope and options. Gayle also facilitates grief writing workshops with Johns Hopkins and Sinai Hospital in Baltimore, Maryland, and works with women experiencing homelessness, showing them how to use their words to find home. CBS 60 Minutes, The Baltimore Sun, Washington Post, and New York Times have profiled her work as a teaching artist and stage performer. She served as the Maryland Library Association Poet of the Year and is a former national Young Audiences Artist of the Year. Currently, Gayle is providing professional development for teachers at the National Gallery of Art in Washington, DC, heightening their experience of the museum's works of art.
Gayle lives in Potomac, Maryland, with her beautiful Boys, Noah and Nolan, and her cat Olive.