Frank Stewart's Nexus
An American Photographer's Journey, 1960s to the Present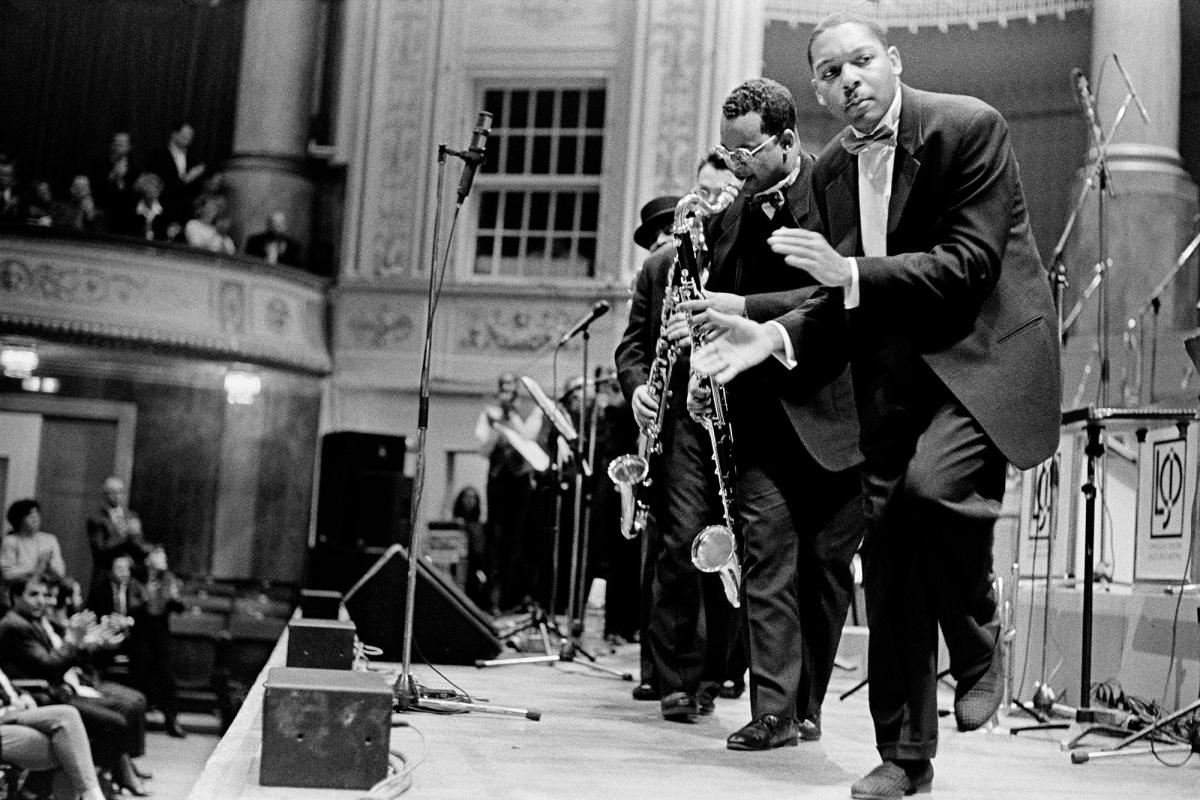 Frank Stewart's Nexus: An American Photographer's Journey, 1960s to the Present is a dynamic retrospective of Stewart's photography that centers on his sensitive and spontaneous approach to portraying world cultures and Black life in many forms—including music, art, travel, food, and dance. His work over the years captured intimate and empathetic images of lives experienced and observed across subjects, cities, and countries.
Tracing both Stewart's explorations of life on the road and the trajectory of his stylistic journey, the exhibition brings together a comprehensive visual autobiography through over 100 black-and-white and color photographs as well as a selection of cameras from Stewart's personal archives. Frank Stewart's Nexus explores Stewart's avid experimentation and numerous subjects over the course of half a century, including aspects and rituals of Black culture, trips to Africa and Cuba, and music. As the senior staff photographer for Jazz at Lincoln Center Orchestra for 30 years, Stewart captured both public performances and candid, personal moments, including well-known photographs of jazz legends Miles Davis, Ahmad Jamal, and Wynton Marsalis.
Frank Stewart's Nexus also provides a window into less-explored aspects of Stewart's practice, including his more abstract and painterly Drawings series, inspired by his travels. Color has dominated Stewart's photography for the past two decades, and he has also increased the sizes for many images. In more recent images, he captures the ever-changing landscape and environmental catastrophes. At the center of his varied practice is a familiarity Stewart creates with the people and places that inhabit his works.
Take a 360-degree tour of the exhibition
Listen on Spotify
Frank Stewart has been engaged with music—notably gospel, blues, and jazz —since his childhood. From working in clubs in New York and Chicago, to traveling with Ahmad Jamal and his group, to his 30 years as the lead photographer of the Jazz at Lincoln Center Orchestra, Stewart has had unique access to the jazz community.
Enjoy this Spotify playlist featuring songs by musicians that Stewart photographed or that inspired him.
Exhibition Catalogue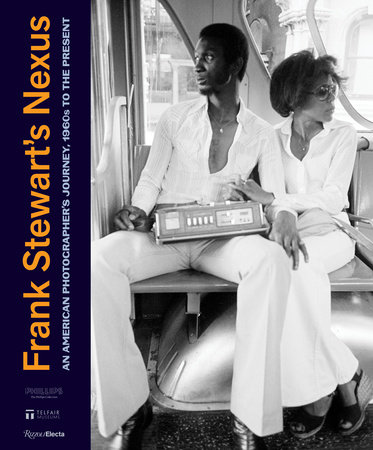 The scholarly publication features a preface by Mary Schmidt Campbell, President of Spelman College; a conversation between Stewart and co-curator Ruth Fine that discusses artistic philosophy, race, family, friends, the natural world, and cooking; a meditation on Stewart's art by co-curator Fred Moten; an essay on Stewart's work within an international photographic context; an afterword by Wynton Marsalis, Artistic Director of Jazz at Lincoln Center; and a chronology.
Available in the Museum Shop and at shopphillipscollection.org
---
Exhibition Support
The exhibition is co-organized by The Phillips Collection and Telfair Museums and curated by Ruth Fine, formerly of the National Gallery of Art in DC, and Fred Moten, poet, scholar, and professor of performance studies at NYU's Tisch School of Fine Arts.
Generously supported by Altria Group, Presenting Sponsor

Made possible by the Linda Lichtenberg Kaplan Exhibition Fund, the Carolyn Alper Fund for Contemporary Art, The Marion F. Goldin Charitable Fund, and the Terra Foundation for American Art

This project is supported in part by the National Endowment for the Arts.

IMAGE: Frank Stewart, Stomping the Blues, 1997, Gelatin silver print, 16 x 20 in., Collection of Rob Gibson, Savannah 
---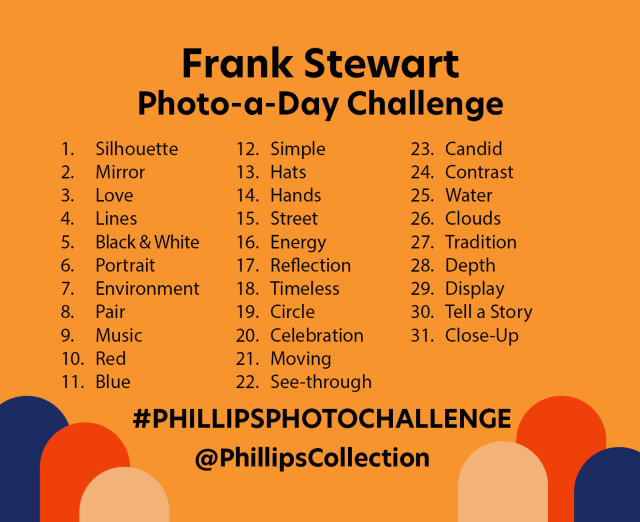 Photo-a-Day Challenge
Thank you to everyone that participated in the Frank Stewart Photo-a-Day Challenge! Check out our highlights on Instagram @phillipscollection and our blog to see some of the creative submissions.