Born-Digital Art
Creative Voices DC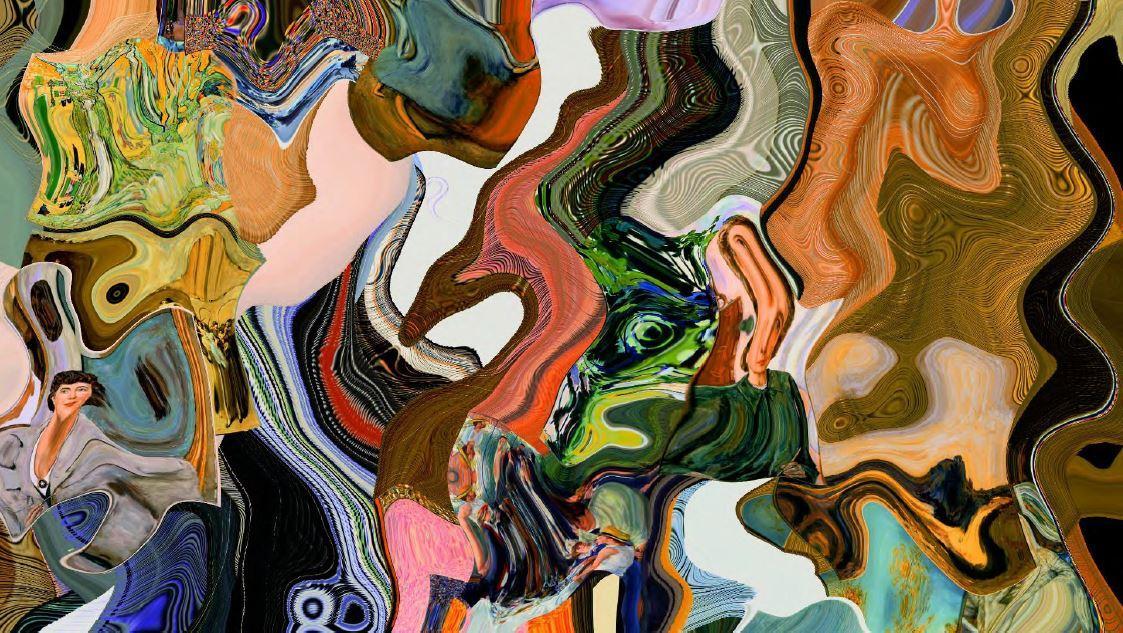 The panel touches on the manifold aspects of born-digital art—including content creation, innovative design and presentation strategies, technological infrastructure with its vulnerability and obsolescence, accessibility, audience expectations and experiences, privacy, sustainability, and preservation—from the perspectives of artists, curators, educators, and conservators.
Panelists
Daniel Finn, Media Conservator, Smithsonian American Art Museum
Michelle Lisa Herman, Artist, and Head of Digital Experience, Archives of American Art
Marina Isgro, Associate Curator of Media and Performance Art, Hirshhorn Museum
Julia Kim, Digital Assets Specialist, American Folklife Center at the Library of Congress
Alexander McSwain, Assistant Professor, Howard University
Moderated by Patti Favero, Conservator, The Phillips Collection
Introduced by Vesela Sretenovic, Director of Contemporary Art Initiatives and Academic Affairs, The Phillips Collection
---
Daniel Finn
Daniel Finn is a Time-based Media Conservator working at the Smithsonian American Art Museum since 2015. In addition, he currently serves as the Chair of the American Institute for Conservation's Electronic Media Group, as well as the chair of the Smithsonian's pan-institutional Time-based Media and Digital Art Working Group. He graduated in 2014 with an MA in Moving Image Archiving and Preservation from New York University. He has also worked with the National Museum of African American History and Culture, Democracy Now!, and the Academy of Motion Picture Arts and Sciences.
Michelle L. Herman
Michelle L. Herman is an interdisciplinary artist based in Washington, DC, whose practice is at the intersection of art and technology referencing tech culture, feminist and disability politics, humor, and conceptualism. She has shown her artwork nationally and internationally in both group and solo exhibitions, including at the Centre de Cultura Contemporània de Barcelona, Spain; Cinéma du Foyer Saint-François, Bourges, France; and the Corcoran Gallery of Art, Washington, DC. Herman is the Head of Digital Experience at the Smithsonian Archives of American Art, where she directs the production, development, user experience, architecture, and strategy of the public-facing Archives of American Art website.
Marina Isgro
Marina Isgro joined the Hirshhorn Museum and Sculpture Garden as Associate Curator in March 2020 and is responsible for the museum's collection of media and performance art. Her recent curatorial projects include Laurie Anderson: The Weather and John Akomfrah: Purple. She also curated the online video series In the Beginning: Media Art and History and Lost in Place: Voyages in Video. Prior to Hirshhorn, she served as the Nam June Paik Fellow at the Harvard Art Museums and held fellowships and internships at the Philadelphia Museum of Art and the Guggenheim Museum. She earned her MA and PhD in art history from the University of Pennsylvania.
Julia Kim
Julia Kim is a longstanding practitioner of end-user research and user-centered workflows in born-digital access and preservation in archives and libraries. Her consulting work on Myriad's NEH funded "Maintenance Culture" project addresses challenges in preserving complex born-digital works in small institutions. She publishes and presents widely with contributions to Code4lib, The Journal of Contemporary Archival Studies, and Axe-Con. Kim has a BA from Columbia University, an MA from New York University in the Moving Image Archiving and Preservation Program, and was selected for the National Digital Stewardship Residency at New York University Libraries where she pioneered work on the Jeremy Blake Papers.
Alexander McSwain
Alexander McSwain is an Assistant Professor at Howard University. He received his BFA in Communication Design, and an MFA in Environmental Design from Howard University. Due to his diverse skill sets and jack of trades mind set, he teaches across three different programs in the department of art: electronic studio, graphic design, and photography. Previously, he worked as a freelance designer for companies and clients, including Cushman and Wakefield and start up magazines. Currently he is taking on volunteer design projects to help not-for-profit organizations.  
Patti Favero
Patti Favero is a Conservator at The Phillips Collection. She specializes in the conservation of paintings and also manages preservation efforts for the Phillips's growing collection of media artworks. Before joining the Phillips in 2004, Patti completed fellowships at the Cincinnati Art Museum and the Tate. Patti received her MA with a Certificate of Advanced Study in Art Conservation from SUNY Buffalo State in 2002.

IMAGE: Daniel Canogar, Amalgama Phillips, 2021, Generative artwork, dimensions variable, The Phillips Collection, The Dreier Fund for Acquisitions. Photo: Lee Stalsworth
Watch the program on YouTube