Joyce Wellman
Artist Talk and Workshop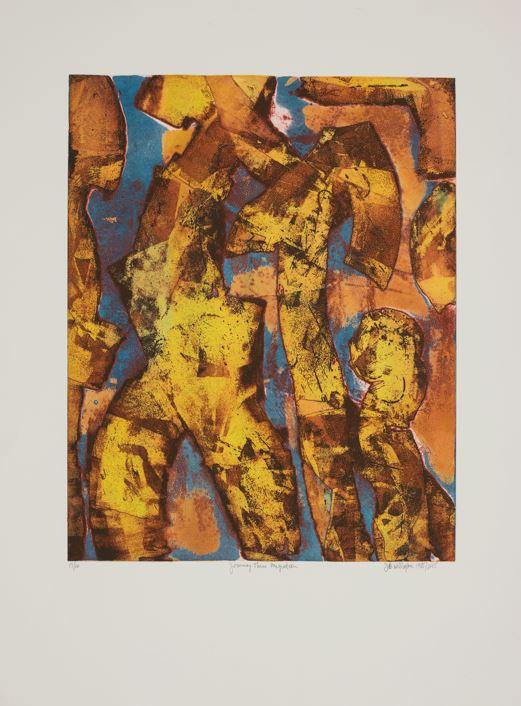 Join us for a two-part program featuring artist Joyce Wellman, whose work is featured in Pour, Tear, Carve: Material Possibilities in the Collection.
Thursday, April 27, 6:30-7:30 pm
Learn about the artist's practice during a talk in the exhibition galleries facilitated by Phillips Assistant Curator Camille Brown.
Saturday, April 29, 2-4 pm
Return for a hands-on workshop led by the artist to apply what you learned to your own creations. All materials provided.

IMAGE: Joyce Wellman, Journey Through Migration, 1985, Color viscosity etching, 22 x 16 in., The Phillips Collection, Gift of the artist, 2022
---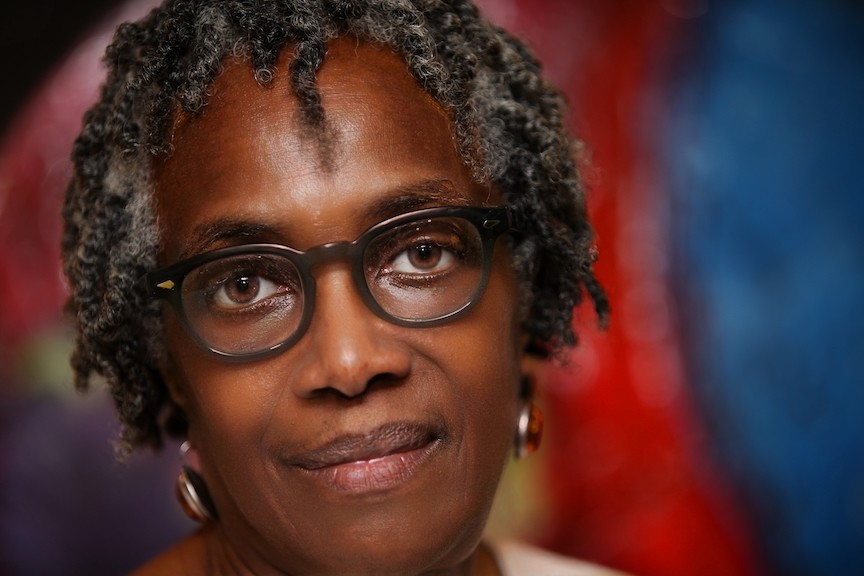 About Joyce Wellman
Joyce Wellman (b. 1949, New York, NY) began her artistic journey in the early seventies in various printmaking studios in New York City. There, Wellman was mentored by a host of artists. By 1981, she had relocated to Washington, DC.
Throughout her career, Wellman's concern has been discovering a means by which to create an art vocabulary and grammar that included vibrant colors, cryptic marks, shapes, and symbols that reference mathematics, anthropomorphic forms, and even text and personal experiences that reference her upbringing in a household where "the numbers" were played.
While Wellman continued to make prints, her focus in the mid-'80s turned to painting, mixed media, and drawing. The use of intuition, textures, vivid colors, mark-making, and a process-orientated approach aided her in digging deeply into her heart to communicate through abstraction.
Since 1998, Wellman's paintings, prints, drawings, and mixed media works have been regularly exhibited, published, and collected in the DC Metro area, nationally and internationally. Examples of Wellman's works can be seen in permanent public and private collections including of the US Library of Congress, Division of Prints and Photographs; the collection of the US Embassy, Nairobi, Kenya; the US Embassy, Monrovia, Liberia; Georgia Museum of Art; University of Delaware, Center for Material Culture Studies; Print Collection of the New York Public Library; Morgan State University, James Lewis Museum of Art; North Carolina A&T State University; and Zimmerli Art Museum, Archives for Printmaking Studios, Rutgers University.