The Phillips Plays: Assembling Memories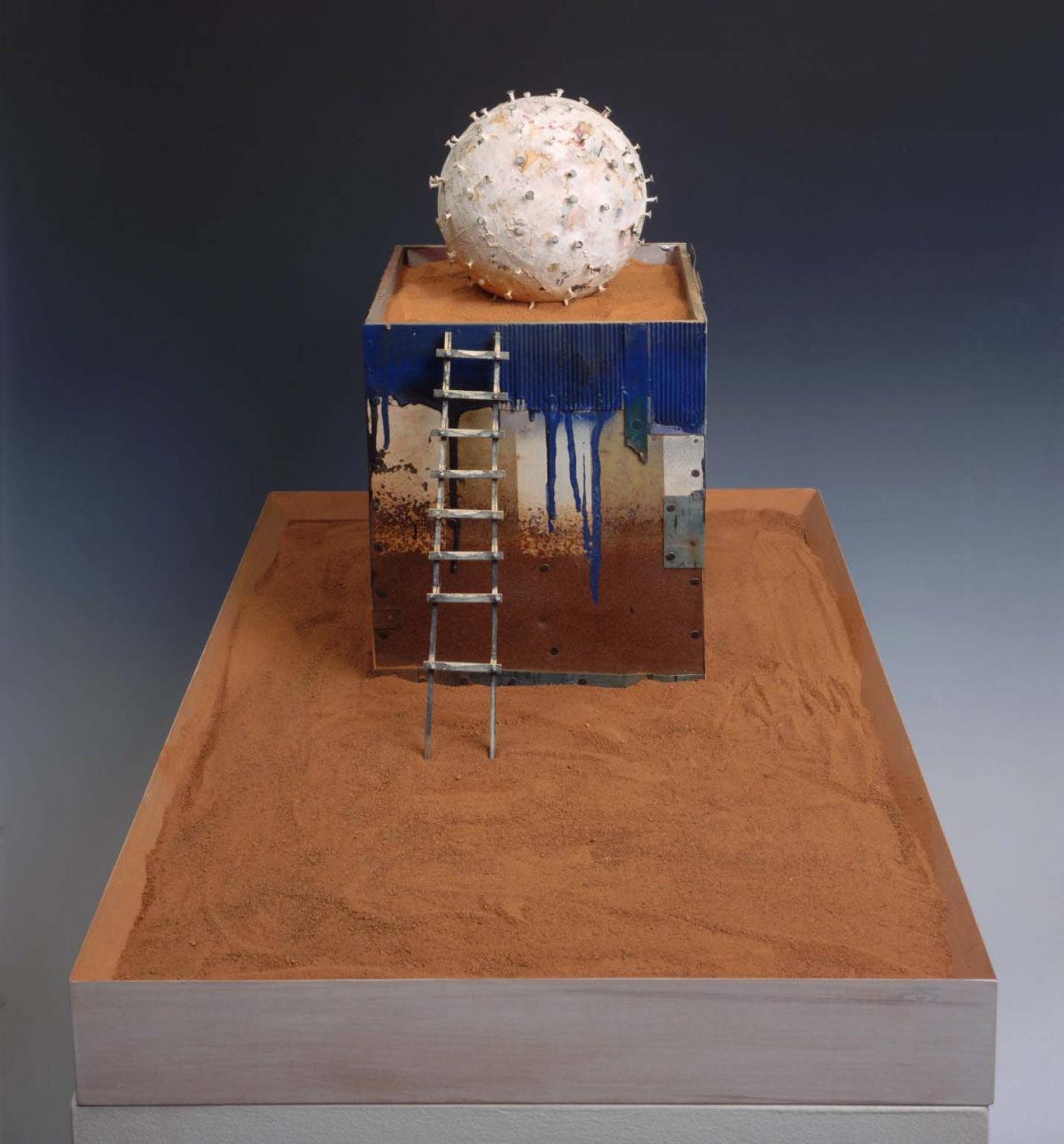 The Phillips Plays: Have fun viewing, discussing, and making art together
Join us to investigate materials, methods, and ideas in art. In the galleries, we will investigate the sculptural work of William Christenberry, who is known for his photographs of the South. His work in Pour, Tear, Carve: Material Possibilities in the Collection includes constructions made from found objects such as photos, signs, dirt, and cloth, often from his home state of Alabama. 
In the studio, guided by teaching artist Leslie Holt, with Christenberry's work as inspiration, we will reflect on our memories and the images and objects that serve as reminders of them. We will make memory boxes by assembling drawn, painted, and found objects into a small box. The Phillips will provide a selection of objects and containers, and you are encouraged to bring your own small objects to include in your assemblage.
The morning session is designed for ages 5-8; the afternoon session is for ages 9-12.
IMAGE: William Christenberry, Southern Monument XI, 1983, Wood, sheet metal, metal signs, roofing materials, nails, red soil, and paint, 19 x 28 1/2 x 19 in; The Phillips Collection, Gift of Philip M. Smith, 2004
---
About Leslie Holt
Leslie Holt is an artist and educator who exhibits internationally and is represented by David Lusk Gallery in Memphis. She has a BFA in Painting from Washington University in St. Louis and an MFA in Painting from Washington State University in Pullman, WA. She has taught on the college level for over 15 years and now primarily teaches in community settings. Leslie is also the creator of Neuro Blooms, a project which uses art to make mental health conditions visible and beautiful. By partnering with organizations and schools on their mental health awareness efforts, Neuro Blooms has had a presence in Maryland, St. Louis, the United Kingdom, and The Netherlands. She is co-director of Red Dirt Studio, a warehouse studio for a group of independently practicing artists and creative professionals in Mt. Rainier, MD.