Jennifer Wen Ma
Making Art in the Public Sphere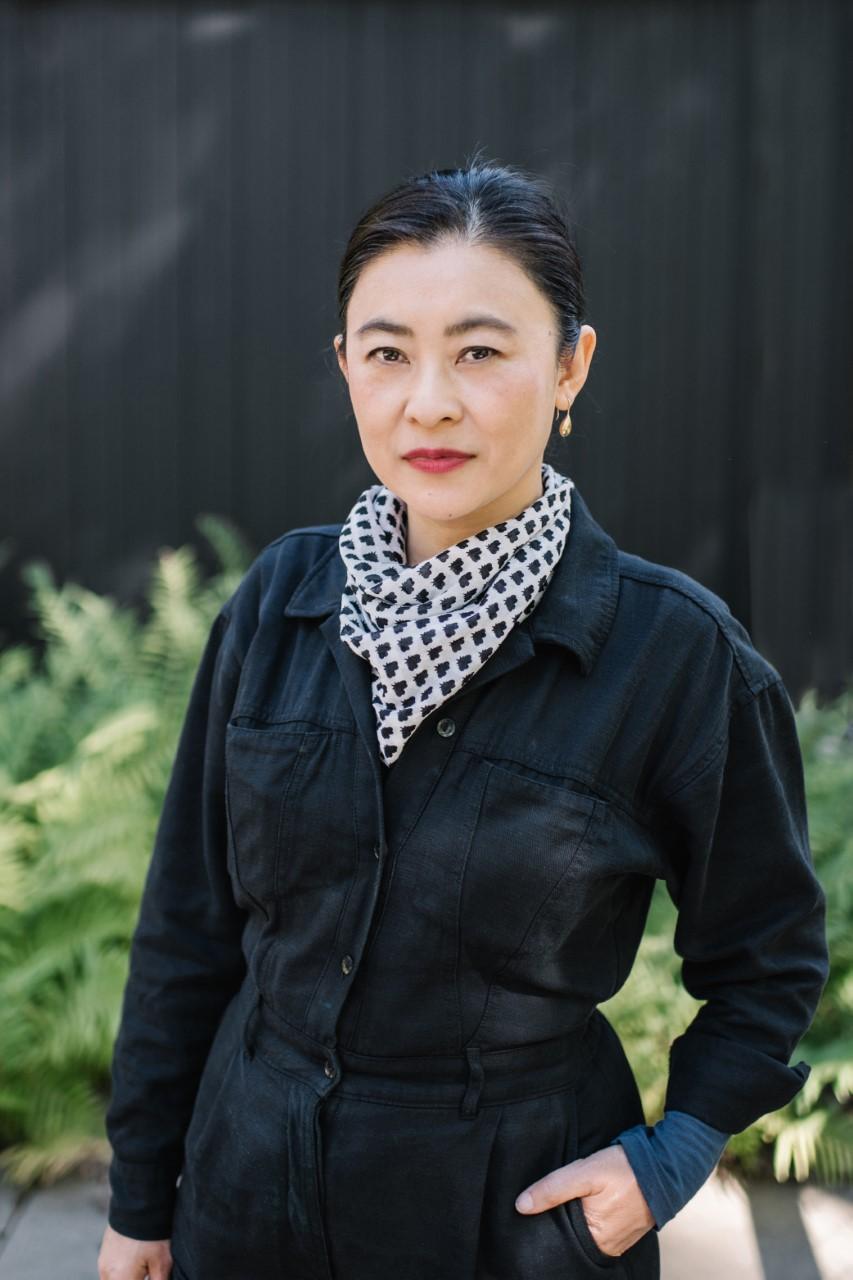 Jennifer Wen Ma's interdisciplinary practice bridges installation, drawing, video, public art, design, performance, and theater. The ongoing theme of the artist's work is the exploration of the human condition with all its contradictions and utopian and dystopian aspirations. Merging elements from Chinese traditional art with minimalist aesthetic, she creates three-dimensional forms and immersive, participatory installations that carry beauty, poignancy, and emotional depth. Since 2008, Ma's work has increasingly focused on highlighting social tensions, inequalities, and disparities. These projects are often designed to be platforms for research, experimentation, and collaboration, as well as direct engagement with the public.  
Ma (b. 1973, Beijing, China) has exhibited worldwide, including at the Solomon R. Guggenheim Museum and The Metropolitan Museum of Art, New York; Halsey Institute of Contemporary Art, Charleston, NC; Guggenheim Bilbao, Spain; Qatar Museums; Ullens Center For Contemporary Art, and the National Art Museum of China, Beijing; Biennale of Sydney; Singapore Biennale; Cambio Cultural, Belo Horizonte, Brazil; and 5x5 Nonument Park, and The Phillips Collection, Washington DC, among others. Ma's public art installations include Nature and Man in Rhapsody of Light at the Water Cube, The National Aquatic Center, Beijing; In-Between World—Daydream Nation, Digital Beijing Building, Beijing; and Aeolian Garden, city of Colle di Val d'Elsa, Italy, to name a few. In 2019, Ma was a recipient of the Anonymous Was a Woman Award and a grant from the National Endowment for the Arts for the exhibition Cry Joy Park—Gardens of Dark and Light. The installation opera Paradise Interrupted that she conceived, visually designed, and directed, won the prestigious international award from Music Theatre Now in 2016. In 2008, she received an Emmy for the US broadcast of the opening ceremony of the Beijing Olympics, where she was a member of the core creative team and the chief designer for visual and special effects. Ma teaches in the MFA program at the School of Visual Arts, New York, and lives and works between New York and Beijing.
Jennifer Wen Ma will be joined in conversation with Vesela Sretenovic, Director of Contemporary Art Initiatives and Academic Affairs, The Phillips Collection.
Conversations with Artist is a series hosted by The Phillips Collection's Center for Art and Knowledge.
This Conversation with Artists is organized in partnership with the Mount Royal School of Art Multidisciplinary MFA at MICA.
---
Jennifer Wen Ma's Brain Storm, 2009, was part of her Intersections project and is now in the Phillips's collection.