Hands-on Quilt-making
Phillips@THEARC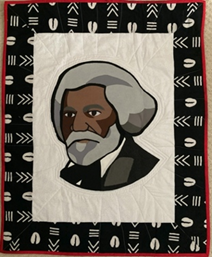 This free hands-on workshop introduces you to the basics of quilt-making. In US history, the needle and thread acted as a form for women to express their voices in the personal, domestic, and political domains.  Quilt-making can explore themes of memory, identity, and narrative and often delves into abstraction through geometric patterns. The Gee's Bend quilts at The Phillips Collection, created from recycled clothing and fabrics, feature varying patterns including abstraction, concentric squares, and geometric shapes, and include several levels of symbolism—a visual language that complements the museum's collection of American modernism.
Partnering with Phillips@THEARC and Quilts 4 DC, the Wee Bee Quilters of DC, a nonprofit quilting bee, will share their sewing and quilting skills in a playful and positive atmosphere. The bee's members encourage, support, and assist each other and the community in stepping out of their creative comfort zone and celebrating their individuality. Come join us!
The workshop is happening at Phillips@THEARC. Materials provided.