Mama Lula
Animation by Shiloah Symone Coley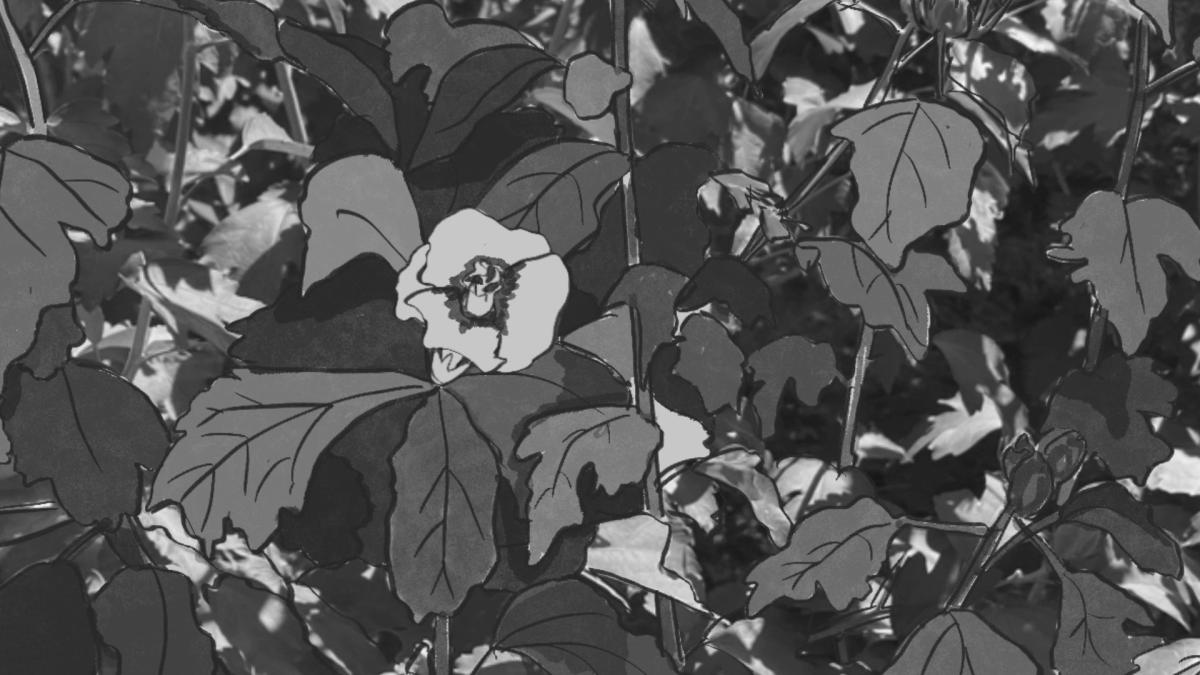 The Digital Window Exhibitions at Phillips@THEARC are part of ongoing efforts to connect and work with artists in the greater DC region. Works are displayed on our west facing façade on a monitor, visible to passersby. Our inaugural exhibition is Mama Lula by Shiloah Symone Coley.
---
Artist Statement
"That's not who we think it is, is it?" can be heard coming from behind the front desk of the lobby at THEARC West as Ms. Lula, more commonly known as Mama Lula, enters. Hugs, words, and laughs are exchanged as she's greeted. 
Mama Lula has been a pillar in the Parklands community for the past 60 years. While the landscape drastically changed with new developments, different property managers, and younger tenants and residents, she has stayed. As she guides me through her garden, she points to the flowers she planted at the YMCA. She supported the YMCA as it was being built and spent her years just before retirement working at the front desk of THEARC East, where she earned the name Mama Lula.
This experimental short is driven by her audio as she contemplates and reflects on her life and the decision to stay here for 60 years. I had the privilege of speaking with her just after her birthday on July 4, 2022. Thank you, Mama Lula, for sharing a bit of your story.
About Shiloah Symone Coley
Shiloah Symone Coley works in an antidisciplinary collage approach in her practice where she explores the narratives present in existing archives of American media while simultaneously creating new, more intimate familial and community archives driven by personal narratives. Her most recent projects are experimental animated shorts exploring the interior lives, feelings, and emotions of Black women from simultaneously different and intertwining generations. 
IMAGE: Shiloah Symone Coley, Mama Lula (still), 2022, Experimental animated short, 5 min 23 sec