Jacob Lawrence and the Children of Hiroshima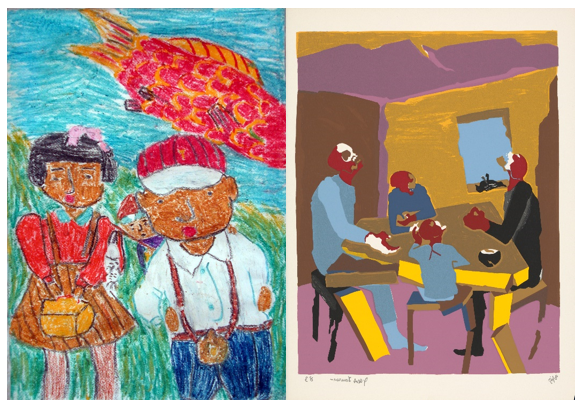 "Is it not ironic that we have produced great scientists, great musicians, great orators, chess players, philosophers, poets, and great teachers, and at the same time, we have developed the capability … to create the means to devastate and to completely destroy our planet earth with all its life and beauty?"
—Jacob Lawrence
This exhibition reexamines the impact of the 1945 bombing of Hiroshima through a conversation between Jacob Lawrence's Hiroshima series of silkscreen prints and selected drawings by the children of Hiroshima's Honkawa Elementary School. Though created 35 years apart, the call and response in these two powerful bodies of work convey the emotional impact of nuclear warfare and the potential for peace and reconciliation.

In 1983, when Limited Editions Club approached Lawrence about illustrating one of their titles, he selected John Hersey's Hiroshima, the vivid account of six survivors of the Hiroshima atomic bomb. For this special edition, Lawrence created haunting scenes, cloaked in dissonant shades of pink, red, yellow and blue. Lawrence intentionally generalized the features of the skull-like heads to make a universal statement about "man's inhumanity to man."

In 1947, the children of Honkowa sent a portfolio of drawings to the children of All Soul's Church Unitarian in Washington, DC, to thank them for supplies they had sent as part of their peace ministry. The Honkowa children's vibrantly colored scenes of everyday life are an extraordinary testament to their resilience in the aftermath of the bombing of their school, which killed more than 400 students and 4 teachers.
IMAGE LEFT TO RIGHT: Akihisa-Yagi, Boy,age 8, Boy and Girl with Fish, Collection All Soul's Church Unitarian, Washington, DC; Jacob Lawrence, Hiroshima Series: Family, 1983, Color screenprint on Somerset paper, 13 x 10 in., Published by Limited Editions Club, New York, Ed. 19/35, The Phillips Collection, Gift of Nora Lee and Jon Sedmak / © 2022 The Jacob and Gwendolyn Knight Lawrence Foundation, Seattle / Artists Rights Society (ARS), New York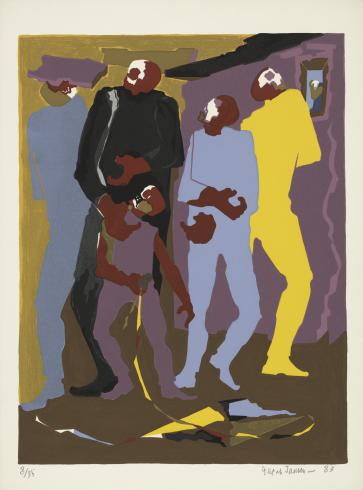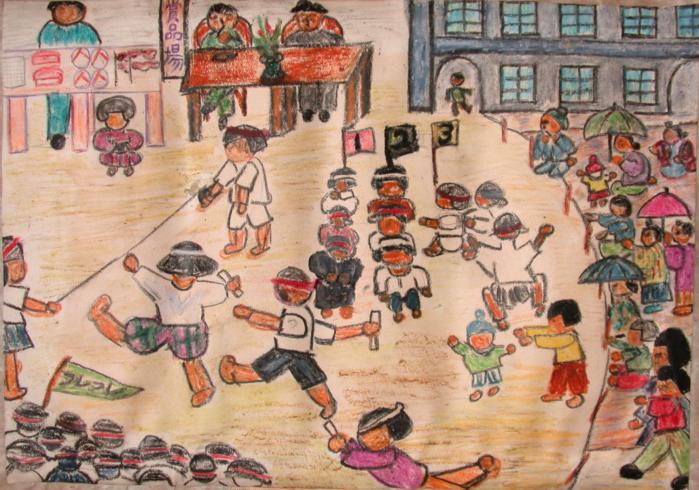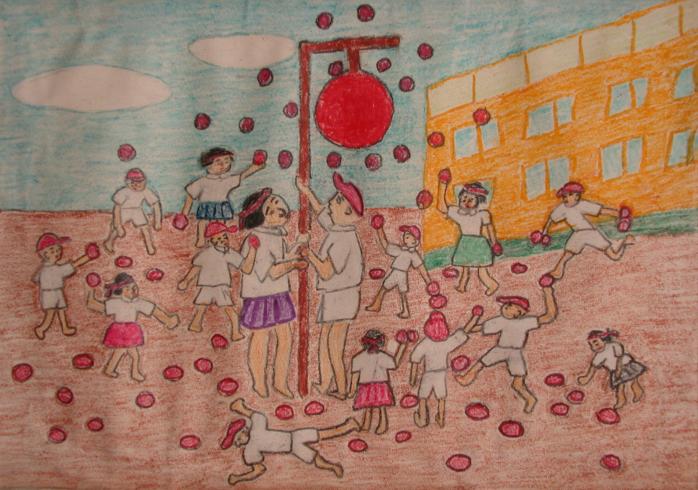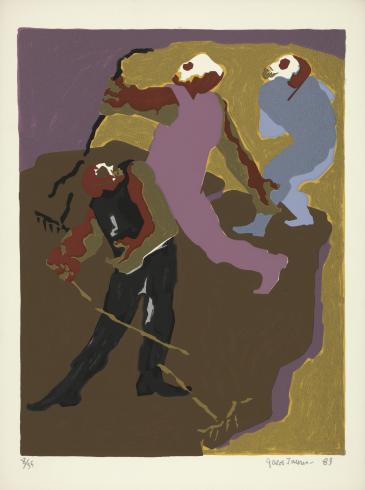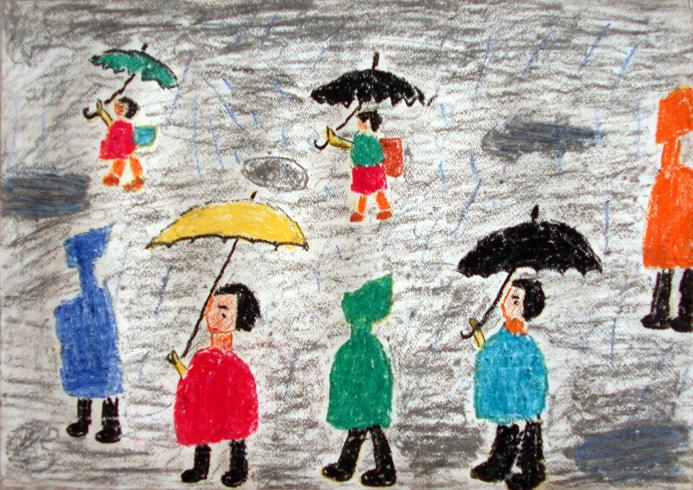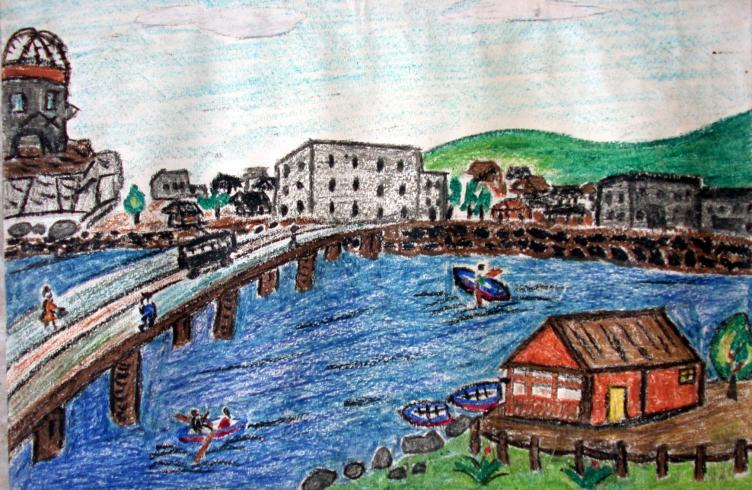 This exhibition is organized in collaboration with All Soul's Church Unitarian, Washington, DC.
Take a 360-degree tour of the exhibition