Play with Line and Shape
Celebrate Nature with Georgia O'Keeffe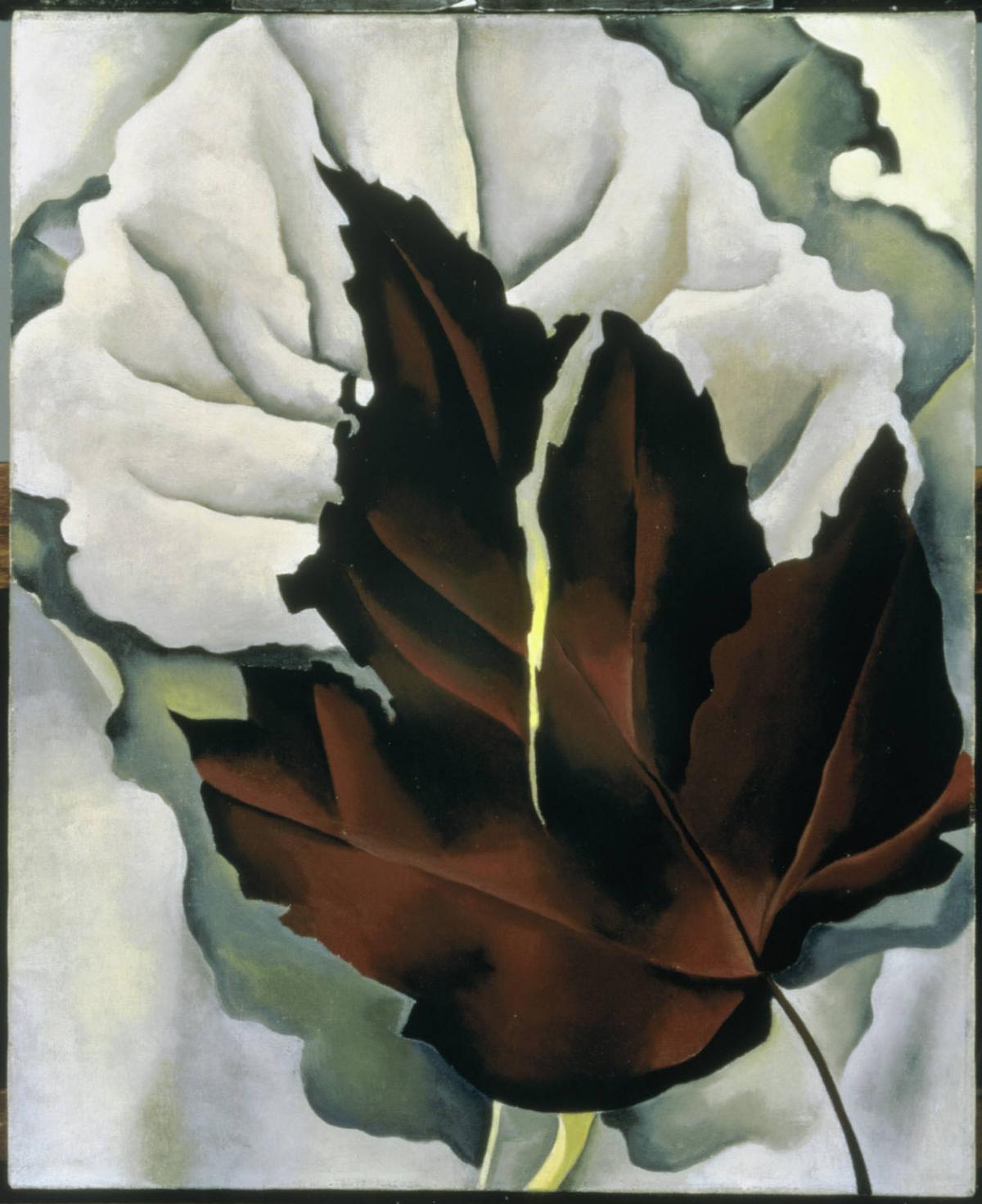 The Phillips Plays: Have fun viewing, discussing, and making art together
Join us to investigate materials, methods, and ideas in art. During each 75-minute program, we will first look, wonder, and learn in the galleries with a museum educator. Then, in the studio, teaching artist Racquel Keller will guide families to create unique artwork inspired by the gallery exploration. Each session will focus on a different artwork and art technique.
April Workshop: Play with Line and Shape: Celebrate Nature with Georgia O'Keeffe
Take a line for a walk as you look closely at nature. Practice continuous-line sketching as you draw leaves, shells, rocks, and flowers from observation. Select and magnify part of your sketch in a watercolor painting.
---
About the Instructor
Maryland-based multidisciplinary artist Racquel Keller is inspired by a love of nature and vintage objects. She is a storyteller whose work—painting, drawing, printmaking, and assemblage—focuses on the passage of time, its effect on memories, and the resulting sense of nostalgia. Racquel earned her B.S. in Graphic Design, with a concentration in Fine Arts, from The American University, and also holds a Certificate of Leadership Coaching from Georgetown University.  Racquel recently spent a month in France as a returning Artist-in-Residence at Chateau d'Orquevaux, where she explored the male gaze in historical paintings, reconstructing each work to reframe and reclaim the female narrative. During 2018-2021 she was an Artist-in-Residence with the City of Greenbelt, Maryland. She has been elected to attend the CAYO Residency in 2022 on Eleuthera Island, Bahamas.
IMAGE: Georgia O'Keeffe, Pattern of Leaves, 1923, Oil on canvas, 22 1/8 x 18 1/8 in., The Phillips Collection, Acquired 1926; © 2008 The Georgia O'Keeffe Foundation/Artists Rights Society (ARS), New York