Marta Pérez García
Exhibition opening and artist talk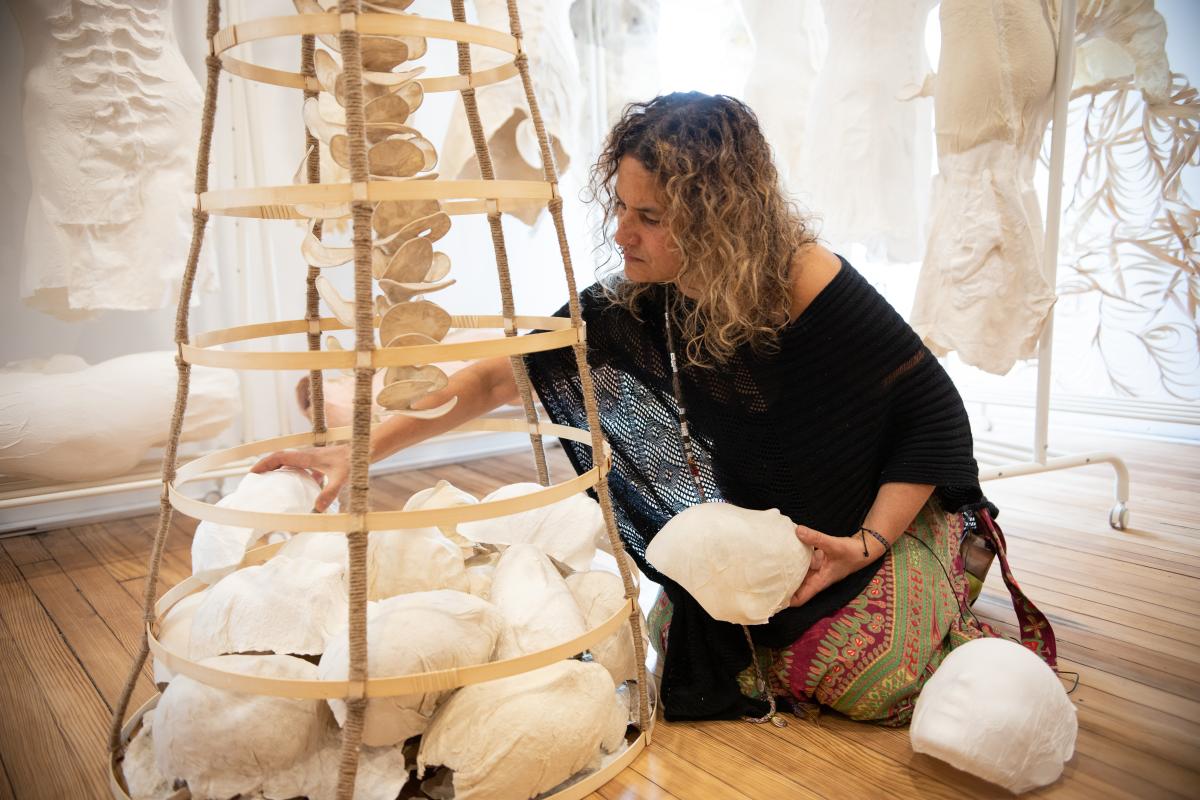 Join artist Marta Pérez García and Cross-departmental Director of Contemporary Art Initiatives and Partnerships Vesela Sretenović for a conversation about Pérez García's Intersections project, Restos-Traces.
Marta Pérez García's art explores in a poetic way a wide range of human conditions, from fragility and vulnerability to strength and survival. Her recent work, created during the COVID-19 pandemic, addresses the troubling yet rarely discussed increase in domestic violence due to stay-at-home orders, especially toward women and children. Her Intersections project Restos-Traces deepens the conversation.
IMAGE: Marta Pérez García in her studio, 2022. Photo: AK Blythe
Help us continue to serve our community by providing free virtual events.