What a Relief
small relief sculptures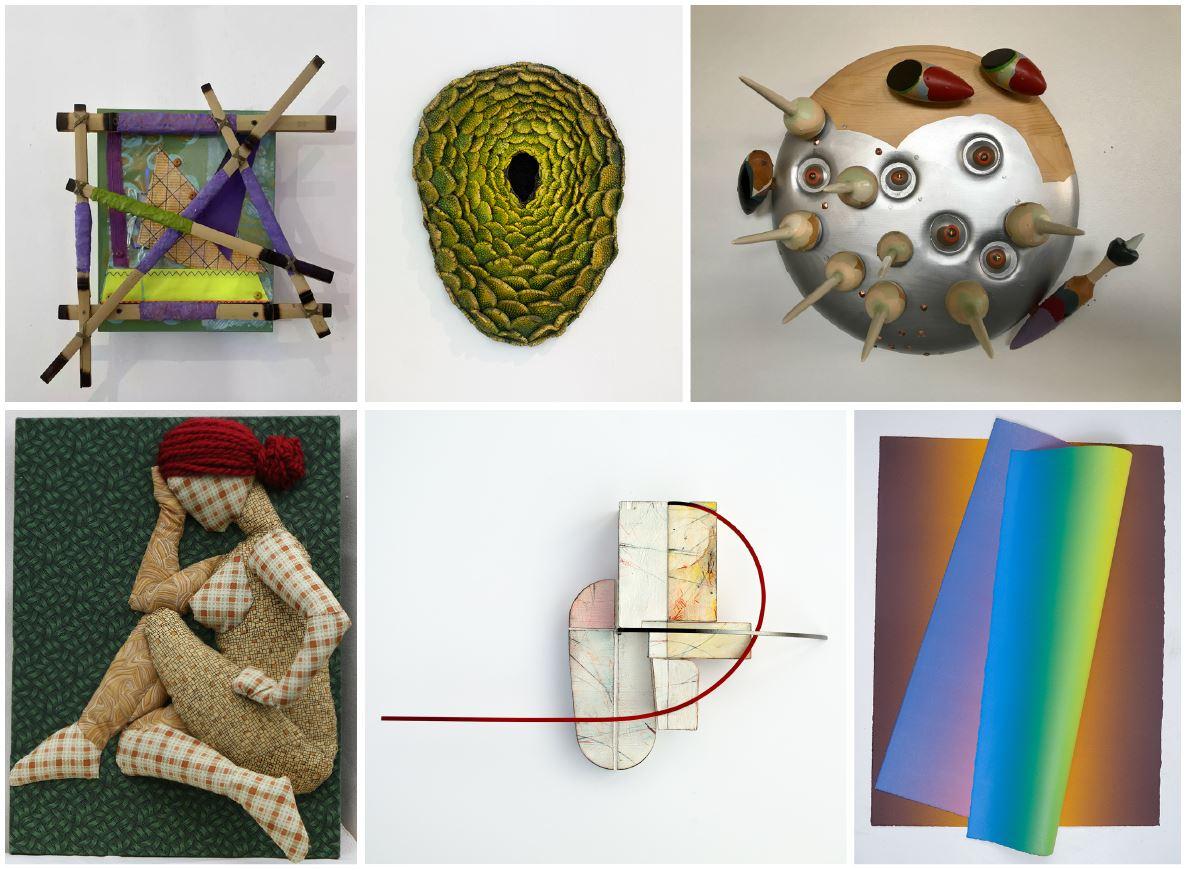 What a Relief: small relief sculptures is a juried exhibition of relief sculptures organized by The Phillips Collection and Washington Sculptors Group (WSG), and presented at Phillips@THEARC. The artists-members of WSG were invited to submit works that engage and expand upon the tradition of relief sculpture in contemporary terms.
The word relief comes from the Latin verb relivare, to raise, implying that the sculpted material has been raised above its supporting background. From ancient Egyptian tombs to Greek and Roman temples to modern sculptural expressions, reliefs have been used around the world. Whether executed in low or high relief, telling a story or created for decorative purposes, the technique presents unique challenges as it combines two- and three-dimensional forms. The 40 selected works—by artists ranging in age from 15 to 81 and all from the greater DC region—reimagine and enliven the centuries-long art practice through various conceptual and aesthetic approaches.
Exhibition viewing hours to be announced.
---
Partner
Washington Sculpture Group is a nonprofit that promotes awareness and understanding of sculpture by organizing exhibitions and events that are free to the public.
Jurors
Nehemiah Dixon III, Director of Community Engagement
Vesela Sretenović, Cross-departmental Director of Contemporary Art Initiatives and Partnerships
IMAGES:
Top row, left to right: Alonzo Davis, Microclimate VI, 2021, Mix media, surf sail fragment with bamboo on cradled board, 14 x 13 x 4 in., Courtesy of artist; Marc Robarge, Ovoid, 2018, Painted ceramic, 14 x 11 x 2 in., Courtesy of artist; Christopher Romer, Hunters Moon over Silver Lake, 2021, North American woods, household enamel paints, hardware and sand, 16 x 16 x 12 in., Courtesy of artist
Bottom row, left to right: Cindy Winnick, Feeling a Little Boxed In, 2021, Fabric, wire and cotton batting, 16 x 16 x 4 in., Courtesy of artist; Chee Keong Kung, Slow Light X, 2021, Wood, metal, gesso, acrylic, graphite, and color pencil, 8 ½ x 14 x 3 in., Courtesy of artist; Gail Shaw-Clemons, I'm Done #1, 2021, Charbonnel Aqua Wash Etching ink on 100% rag paper, 15 x 11 in., Courtesy of artist