David Driskell: Icons of Nature and History
Curator's Perspective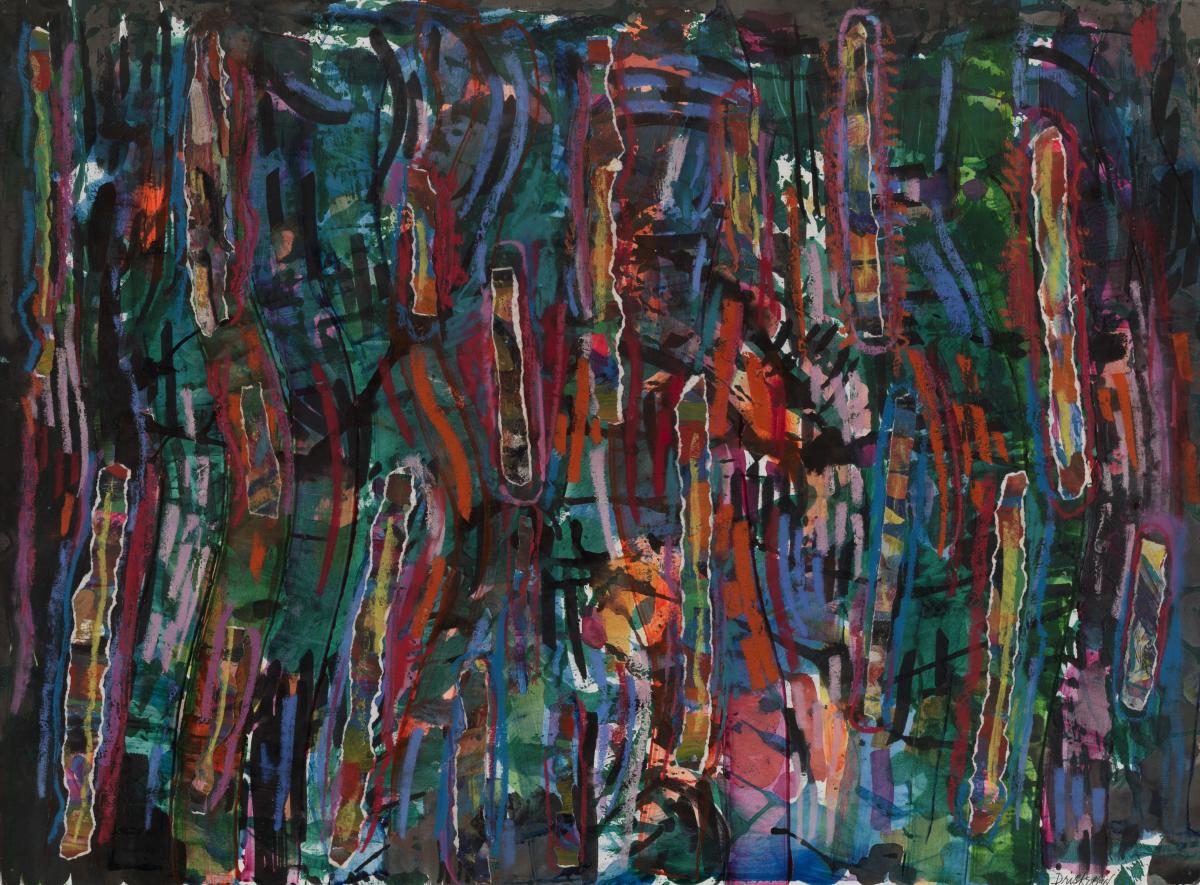 Exhibition curator Julie McGee gives an overview of David Driskell: Icons of Nature and History, the first comprehensive examination of the paintings, collages, prints, and drawings of the celebrated American artist, art historian, and educator.
Julie L. McGee is Associate Professor of Africana Studies and Art History, and Director of the Interdisciplinary Humanities Research Center, at the University of Delaware. She has curated exhibitions for the David C. Driskell Center, the Bowdoin College Museum of Art, the Visual Arts Center of New Jersey, and Guga S'Thebe Community Arts Centre in Langa (Cape Town), South Africa. With Vuyile C. Voyiya, McGee co-produced the 2003 documentary film The Luggage is Still Labeled: Blackness in South African Art. In 2011–2012, she held the Dorothy Kayser Hohenberg Chair of Excellence in Art History at the University of Memphis. She was a 2019 Paul Mellon Visiting Senior Fellow at the Center for Advanced Study in the Visual Arts at the National Gallery of Art in Washington, D.C. In collaboration with the High Museum of Art and the Portland Museum of Art, she curated of David Driskell: Icons of Nature and History (2021). Her extensive scholarship on Driskell includes David C. Driskell: Artist and Scholar (Pomegranate Communications, 2006). In July, 2021, McGee became the Interim Director of Special Collections and Museums, University of Delaware, Library, Museums and Press.
IMAGE: David Driskell, Flowing Like a River, 1996-1997, Collage and gouache on paper, 25 x 30 in., Pennsylvania Academy of the Fine Arts © Estate of David C. Driskell
Help us continue to serve our community by providing free virtual events.