Aaron Diehl & Tyshawn Sorey, piano & percussion
piano and percussion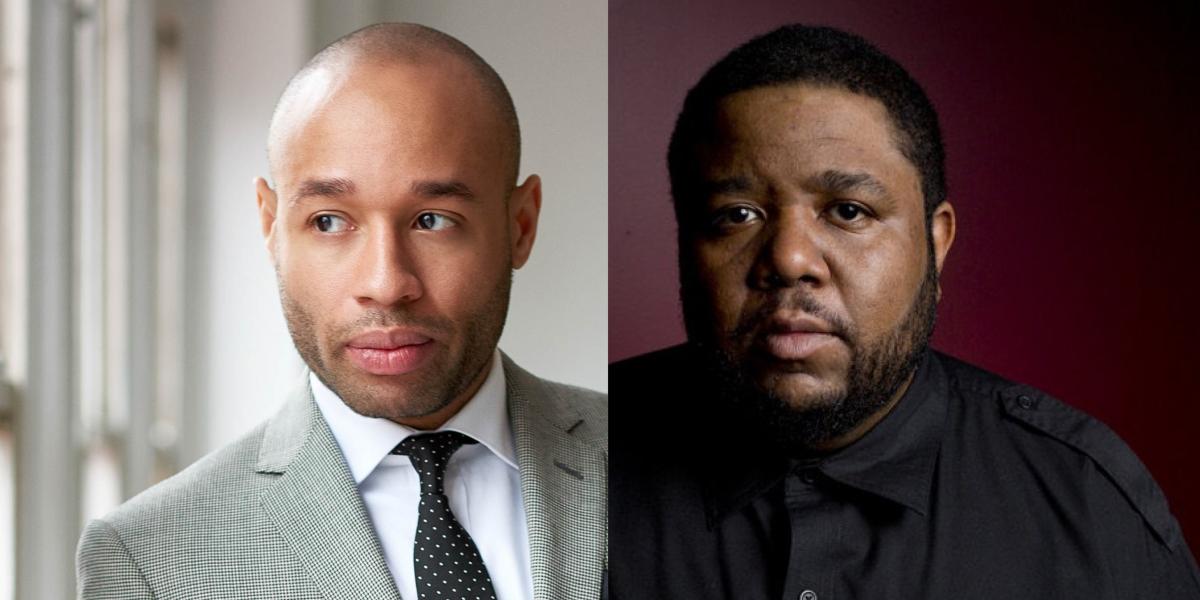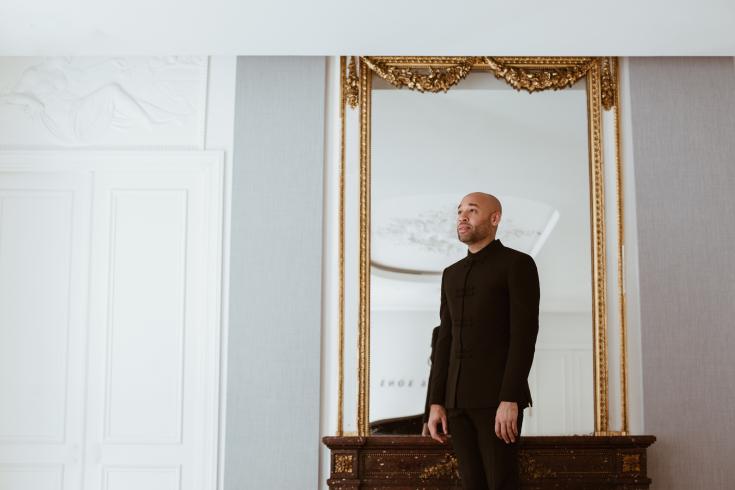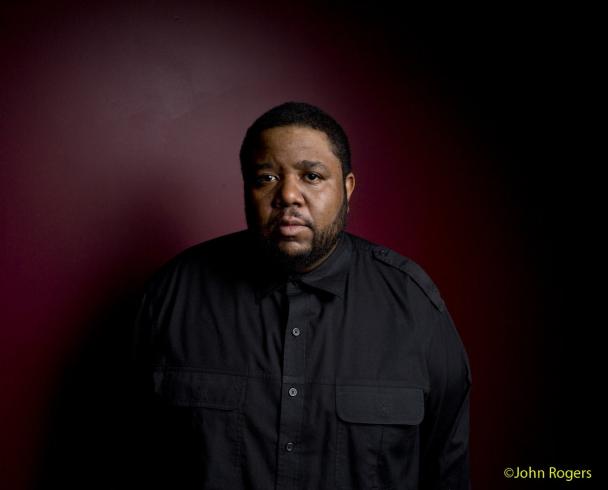 A 33-year-old classically trained pianist and composer, Aaron Diehl has made an indelible mark on the jazz world over the last 15 years. Showing an affinity for early jazz and mid-20th century "third-stream" music, his latest evolution comes as he begins to tackle modern classical works, performing works by George Gershwin with the New York Philharmonic, Cleveland Orchestra, Minnesota Orchestra and LA Philharmonic.
Diehl has collaborated with living masters ranging from from NEA Jazz Master Benny Golson to 20th century classical titan Philip Glass, while establishing himself as one of the preeminent interpreters of the Great American Songbook in his own trio and with the vocalist Cécile McLorin Salvant.
Critics from The New York Times jazz critics have have extolled Mr. Diehl's "melodic precision, harmonic erudition, and elegant restraint," while the same paper's classical critics have noted, "Mr. Diehl play[s] magnificently." His meticulously conceived performances, collaborations, and compositions are refreshing as his highly personal aesthetic spearheads a union of tradition and original artistry, while bounding ahead on an uncharted course.
Born in 1985 in Columbus, Ohio to a funeral director and a former Olympian turned education administrator, Aaron Diehl grew up in a nurturing musical environment. His grandfather, Arthur Baskerville, a pianist and trombonist was an early influence. He began studying classical piano at age 7, while his passion for jazz was further fueled while attending the Interlochen Arts Camp as a pre-teen, where he met the pianist Eldar, who exposed him to Oscar Peterson and Art Tatum recordings.
At age 17, Diehl was a finalist in Jazz at Lincoln Center's Essentially Ellington competition, where he was noticed by Wynton Marsalis. Soon after, Diehl was invited to tour Europe with the Wynton Marsalis Septet (Marsalis has famously referred to him as "The Real Diehl.") That Fall he would matriculate to the Juilliard School, studying with jazz pianists Kenny Barron and Eric Reed and classical pianist Oxana Yablonskaya. Diehl came to wider recognition in 2011 as winner of the American Pianists Association's Cole Porter Fellowship, which included $50,000 in career development and a recording contract with the esteemed Mack Avenue Records.
Shortly before Salvant released her highly acclaimed WomanChild, which featured Diehl and his trio, the pianist released his Mack Avenue debut, The Bespoke Man's Narrative, a tribute of to the sophisticated classicism of the Modern Jazz Quartet; particularly the pianist John Lewis. At the time, the New York Daily News wrote, "Diehl, a rising star of jazz piano, has an individual talent so huge that one day he may extend the jazz tradition," The Financial Times commented, "as sharp, opulent and stylish as the title might suggest. [Diehl]'s fluency is remarkable and his light-but-sensuous touch oozes class without breaking boundaries."
Upon the release of his 2015 Mack Avenue album, Space, Time, Continuum —featuring special guests Golson and Joe Temperley — in some ways a reaction to the classicism of Bespoke, The New York Times reframed its prior appraisal. "Mr. Diehl, who once might have suggested an emissary from another time himself, has brilliantly advanced his art under current conditions." The Irish Times noted, "his second studio album...hints at new horizons." Golson told The Wall Street Journal, "He's going to go the distance. He's going to be one of the important ones."
Diehl's first solo album, Live at Caramoor (2008), was a concert recorded at the Caramoor Festival. Live at the Players (2010) featured two of his trios: Quincy Davis and David Wong, and Paul Sikivie and Lawrence Leathers. He won the 2012 Prix du Jazz Classique from the Académie du Jazz for Live at the Players; the 2013 Jazz Journalists Award for Up-And-Coming Artist, and in 2014 was the Monterey Jazz Festival Commission Artist, becoming one of the youngest artists to receive that honor. For Monterey, he composed "Three Streams of Expression," dedicated to Lewis.
Diehl served in 2014-2015 as Music Director for Jazz at Lincoln Center's New Orleans Songbook series, performed in the 2014 New York premiere of Philip Glass' complete Etudes at the Brooklyn Academy of Music, collaborated with the flamenco guitarist Dani De Morón in Flamenco Meets Jazz (produced by Savannah Music Festival and Flamenco Festival). He served as the inaugural Artistic Director of the Catskill Jazz Factory in Tannersville, NY.
In 2017, Diehl embarked on a new venture. He would play with the New York Philharmonic and the Cleveland Orchestra as featured soloist on George Gershwin's Piano Concerto in F. Diehl played on the NY Phil's opening gala performance of their 2016-2017 season in conductor Alan Gilbert's final season. The chief classical critic of The New York Times wrote, "Mr. Diehl...had brilliance when called for, during jazz-tinged passages of Lisztian runs and octaves. The roomy freedom of [his] playing in bluesy episodes was especially affecting. He folded short improvised sections into the score, and it's hard to imagine that Gershwin would not have been impressed." Of the same piece, the Cleveland Plain Dealer wrote "In his Cleveland debut, [Diehl]...was right on the money, a responsive and virtuosic interpretation marked by keen vitality and intimate communication with his peers." Of his performance with the Los Angeles Philarmonic, the LA Times writes, "...whatever blues Gershwin got from Broadway were given the real thing by Aaron Diehl, who added considerably improvised embellishment to the piano solos."
In addition to Salvant and Marsalis, Diehl has toured or recorded with Wycliffe Gordon, Warren Wolf, Lew Tabackin, Matt Wilson, and the Jazz at Lincoln Center Orchestra. When Diehl performed the music of Philip Glass at Brooklyn Academy of Music, he was exposed to the work of pianist and composer Timo Andres, with whom he plans to collaborate in the future. He has performed Gershwin's Rhapsodies with the Amarillo Symphony and will perform Glass' Works for Piano and The Complete Piano Etudes in Aarhus, Denmark in Fall 2017. He released his latest album The Vagabond, on Mack Avenue Records in the November 2019.
When he isn't on tour or recording, Diehl enjoys spending time in the sky. As a licensed pilot, one of his favorite planes to fly is the Beechcraft Bonanza. One can follow Diehl's travels, as well as fascinating practice sessions at the piano and much diverse concert-going via his instagram account at www.instagram.com/aaronjdiehl.
Newark-born multi-instrumentalist and composer Tyshawn Sorey (b. 1980) is celebrated for his incomparable virtuosity, effortless mastery and memorization of highly complex scores, and an extraordinary ability to blend composition and improvisation in his work. He has performed nationally and internationally with his own ensembles, as well as artists such as John Zorn, Vijay Iyer, Roscoe Mitchell, Muhal Richard Abrams, Wadada Leo Smith, Marilyn Crispell, George Lewis, Claire Chase, Steve Lehman, Jason Moran, Evan Parker, Anthony Braxton, and Myra Melford, among many others.
The New York Times has praised Sorey for his instrumental facility and aplomb, "he plays not only with gale-force physicality, but also a sense of scale and equipoise"; The Wall Street Journal notes Sorey is, "a composer of radical and seemingly boundless ideas." The New Yorker recently noted that Sorey is "among the most formidable denizens of the in-between zone…An extraordinary talent who can see across the entire musical landscape."
Sorey has composed works for the Los Angeles Philharmonic, the International Contemporary Ensemble, soprano Julia Bullock, PRISM Quartet, JACK Quartet, TAK Ensemble, the McGill-McHale Trio, bass-baritone Davóne Tines, Alarm Will Sound, the Louisville Orchestra, and tenor Lawrence Brownlee with Opera Philadelphia in partnership with Carnegie Hall, as well as for countless collaborative performers. His music has been performed in notable venues such as the Walt Disney Concert Hall, the John F. Kennedy Center for the Performing Arts, the Village Vanguard, the Ojai Music Festival, the Newport Jazz Festival, the Kimmel Center, and the Mostly Mozart Festival at Lincoln Center. Sorey has received support for his creative projects from The Jerome Foundation, The Shifting Foundation, Van Lier Fellowship, and was named a 2017 MacArthur fellow and a 2018 United States Artists Fellow.
Sorey has released twelve critically acclaimed recordings that feature his work as a composer, co-composer, improviser, multi-instrumentalist, and conceptualist. His latest release, Pillars (Firehouse 12 Records, 2018), has been praised by Rolling Stone as "an immersive soundworld… sprawling, mysterious… thrilling" and has been named as one of BBC Radio 3's Late Junction 2018 albums of the year.
In 2012, he was selected as one of nine composers for the Other Minds Festival, where he exchanged ideas with such like-minded peers as Ikue Mori, Ken Ueno, and Harold Budd. In 2013, Jazz Danmark invited him to serve as the Danish International Visiting Artist. He was also a 2015 recipient of the Doris Duke Impact Award. Sorey has taught and lectured on composition and improvisation at Columbia University, The New England Conservatory, The Banff Centre, University of Michigan, International Realtime Music Symposium, Harvard University, Hochschule für Musik Köln, Berklee College of Music, University of Chicago, and The Danish Rhythmic Conservatory.
Sorey received a B.Music in Jazz Studies and Performance from William Paterson University, an M.A. in Music Composition from Wesleyan University, and a D.M.A. in Music Composition from Columbia University. He recently joined the faculty at the University of Pennsylvania and has been named Presidential Assistant Professor of Music.