Eric N. Mack
In conversation with Jessica Gatlin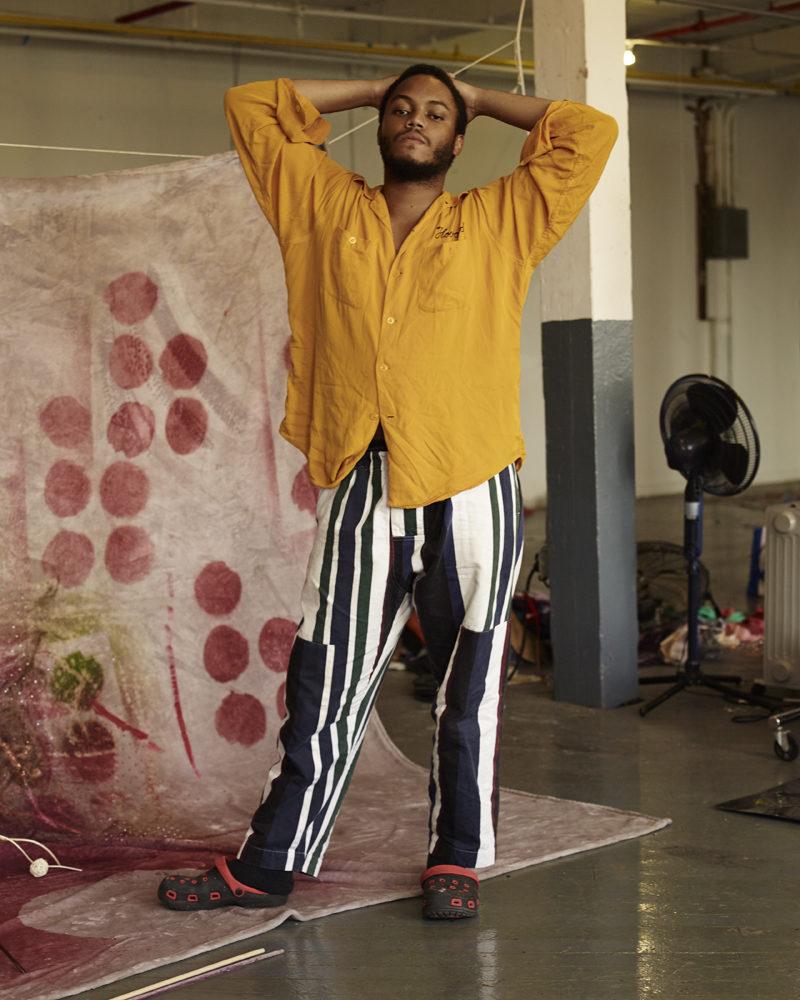 Eric N. Mack (b. Columbia, Maryland; lives and works in New York City) creates tactile assemblages—constructed from a dynamic combination of used textiles, worn clothes, moving blankets, and torn rags, alongside photographs and pull-outs from books and magazines—extend and transform the notion of painting. His use of color, form, and material as elements in a compositional lexicon, along with his principal medium of stained or dyed fabrics, declare his investigation of painting, while the way his compositions occupy and transform space are evidence of their sculptural nature.
He will be joined in conversation by Jessica Gatlin, Assistant Professor, Print and Extended Media, University of Maryland.
The Conversations with Artists series provides an opportunity for the DC community and University of Maryland students to hear from leading and emerging artists in an informal setting.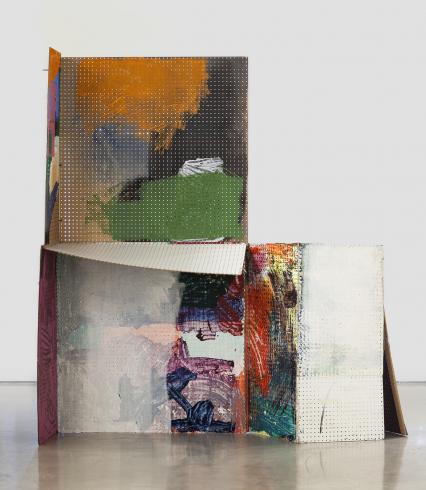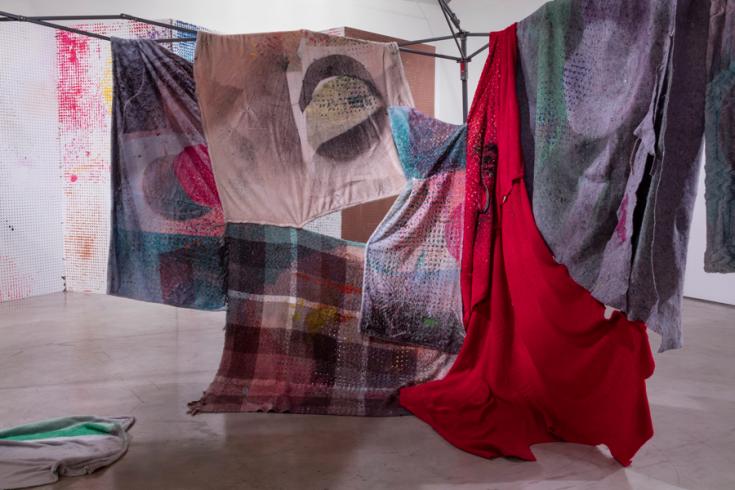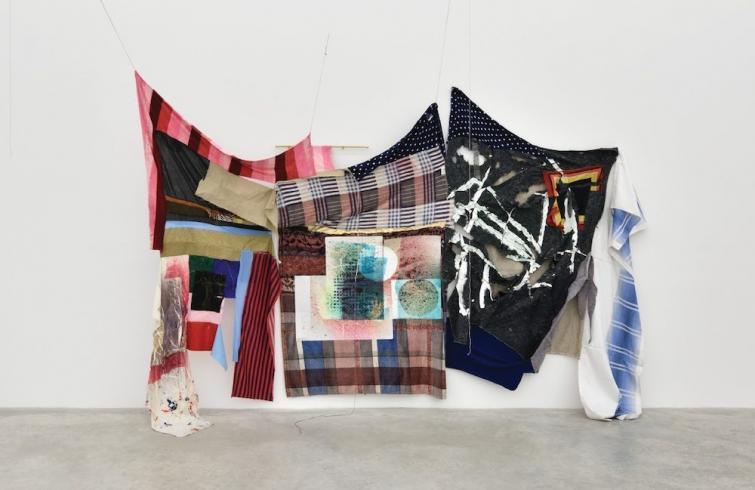 Watch the program on YouTube
Help us continue to serve our community by providing free virtual events.