My Journey: What I Carry With Me  
Workshop for 4th-6th grade students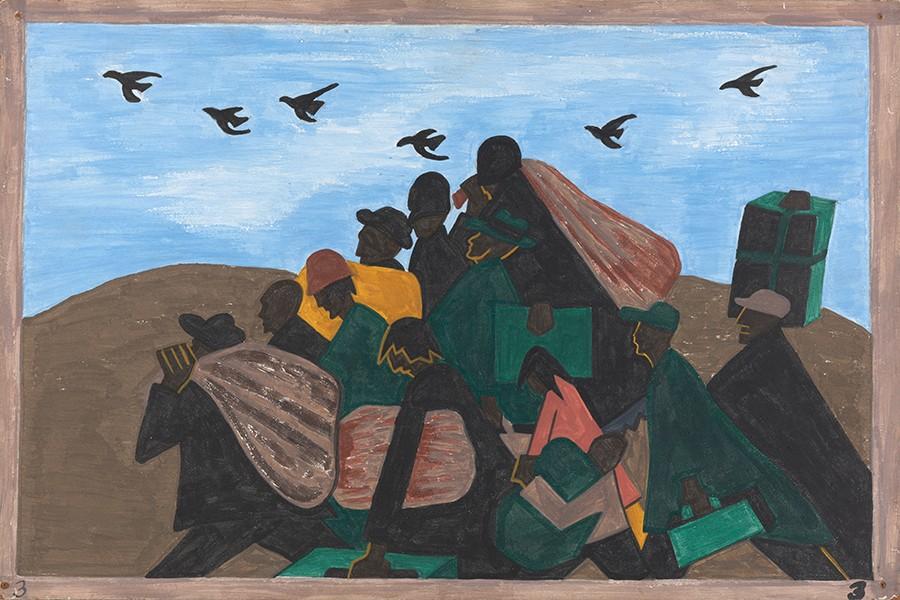 In this virtual workshop designed for 4th-6th graders, we will explore works by Jacob Lawrence and Benny Andrews, artists who depict historical journeys in American history. Inspired by the theme and style of these artworks, we will create a portrait project that expresses our personal journeys and the values we carry with us in our hearts and minds. Students will discover creative approaches to portraiture and book-making.
Materials
8.5 x 11 inch cardstock
drawing materials (colored pencils, markers, watercolors)
IMAGE: Jacob Lawrence, The Migration Series, Panel no. 3: From every southern town migrants left by the hundreds to travel north., 1940–41. Casein tempera on hardboard, 12 x 18 in. The Phillips Collection, Washington, DC, Acquired 1942 © The Jacob and Gwendolyn Lawrence Foundation, Seattle / Artists Rights Society (ARS), New York 
Help us continue to serve our community by providing free virtual events.