Healing Arts: Black Doll Making
A conversation with Sherri Roberts Lumpkin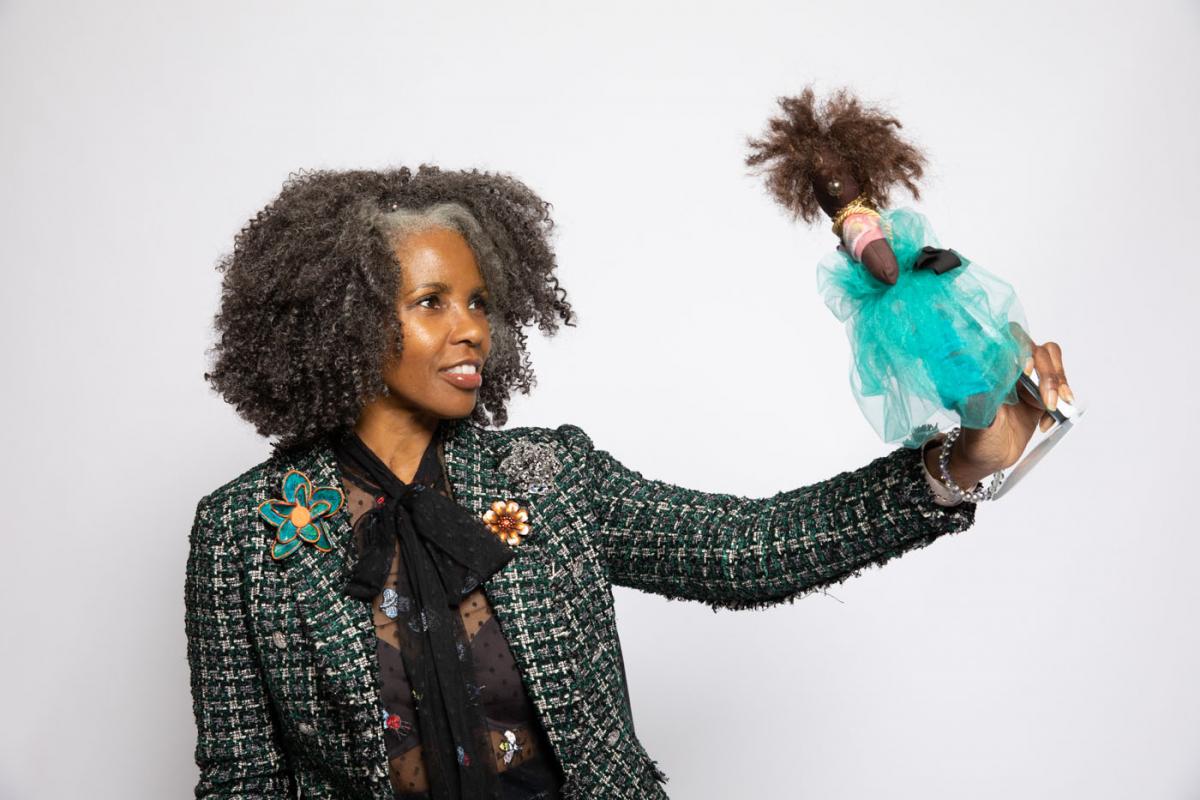 Join Sherri Roberts Lumpkin, Founder and Executive Director of the Ragbaby Exchange, and Yolanda Hester, Program Manager of DEAI at The Phillips Collection and cultural historian, as they discuss the history of black dolls and the the process of self discovery that Sherri has built into her Your Inner Doll workshops, that she will be conducting with the Phillips.
Sherri Roberts Lumpkin, Founder and Executive Director of the Ragbaby Exchange (RBE), became a doll maker in 1987 after she and her mother searched endlessly for a black angel to top their Christmas tree. They could not find one, so Sherri designed one for her mom. To Sherri's surprise, once it was seen by others, she received many orders for this angel that looked like most of her friends, family, and colleagues. While working as a docent at the Anacostia Community Museum in Washington, DC, Sherri was asked to teach a doll-making workshop for school children. Through the workshop, she noticed in the children a little of what she had noticed in herself as a child—the lack of validation of their natural beauty. Sherri began talking to them and telling them how beautiful she thought they were and began to persuade them to make dolls that looked like them. To the children's surprise they fell in love with what they created. Sherri's charge is to bring out that inner beauty in everyone so they will learn to appreciate their outer beauty. These desires lead Sherri to develop RBE's workshop, Your Inner Doll (YID). In addition, Sherri is a Artist in Residency at Prince George's County MD Schools and teaches crafts to Seniors for Prince Georges Parks and Planning.
Yolanda Hester is the Program Manager of DEAI at the Phillips. She is also a cultural historian who has worked on a number of projects for UCLA, Los Angeles Department of Cultural Affairs, and KCET's show Lost LA. One project in particular focuses on the history of the Shindana Toy Company and Black doll history.
Help us continue to serve our community by providing free virtual events.