Rosenwald
Film Discussion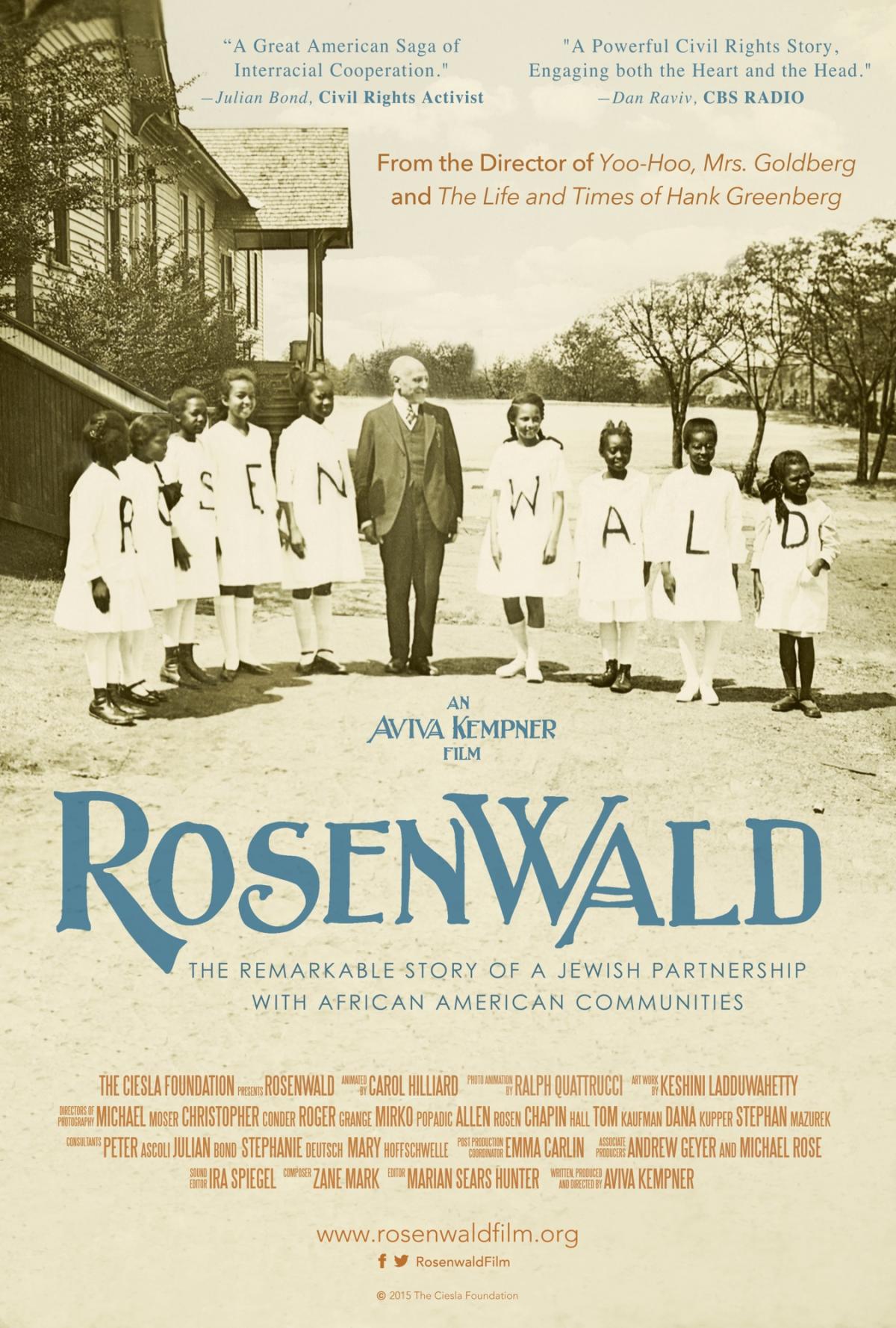 Senior Curator of The Phillips Collection Elsa Smithgall will be joined in conversation by Aviva Kempner the director of Rosenwald; Curlee Holton, Director and Artist-in-Residence, David C. Driskell Center at the University of Maryland; and E. Ethelbert Miller, American Poet and Scholar. Participants will be able to view the film from Tuesday January 26 to Thursday January 28.
Join The Phillips Collection as we watch and have a discussion around Aviva Kempner's Rosenwald. The incredible story of Julius Rosenwald, the son of an immigrant peddler who never finished high school, but rose to become the President of Sears. Influenced by the writings of the educator Booker T. Washington, this Jewish philanthropist joined forces with African American communities during the Jim Crow South to build over 5,300 schools during the early part of the 20th century.
Rosenwald sheds light on this silent partner of the Pre-Civil Rights Movement. Rosenwald awarded fellowship grants to a who's who of African American intellectuals and artists of his day so that they could pursue their scholarship and art. They included: Marian Anderson, James Baldwin, the father and uncle of civil rights leader Julian Bond, Ralph Bunche, W. E. B. DuBois, Katherine Dunham, Ralph Ellison, John Hope Franklin, Langston Hughes, Zora Neale Hurston, Gordon Parks, Jacob Lawrence, and Augusta Savage along with Woody Guthrie.
Inspired by the Jewish ideals of tzedakah (charity) and tikkun olam (repairing the world) and a deep concern over racial inequality in America, Julius Rosenwald used his wealth to become one of America's most effective philanthropists. Rosenwald also built YMCAs and housing for African Americans to address the pressing needs of the Great Migration. Because of his modesty, Rosenwald's philanthropy and social activism are not well known today. He gave away $62 million in his lifetime.
The program is dedicated to the memory of the late David C. Driskell and presented in partnership with the W.K. Kellogg Foundation and The Ciesla Foundation.