WIRED: Line drawing in space with Shelley Lowenstein
Hands on with Otis Street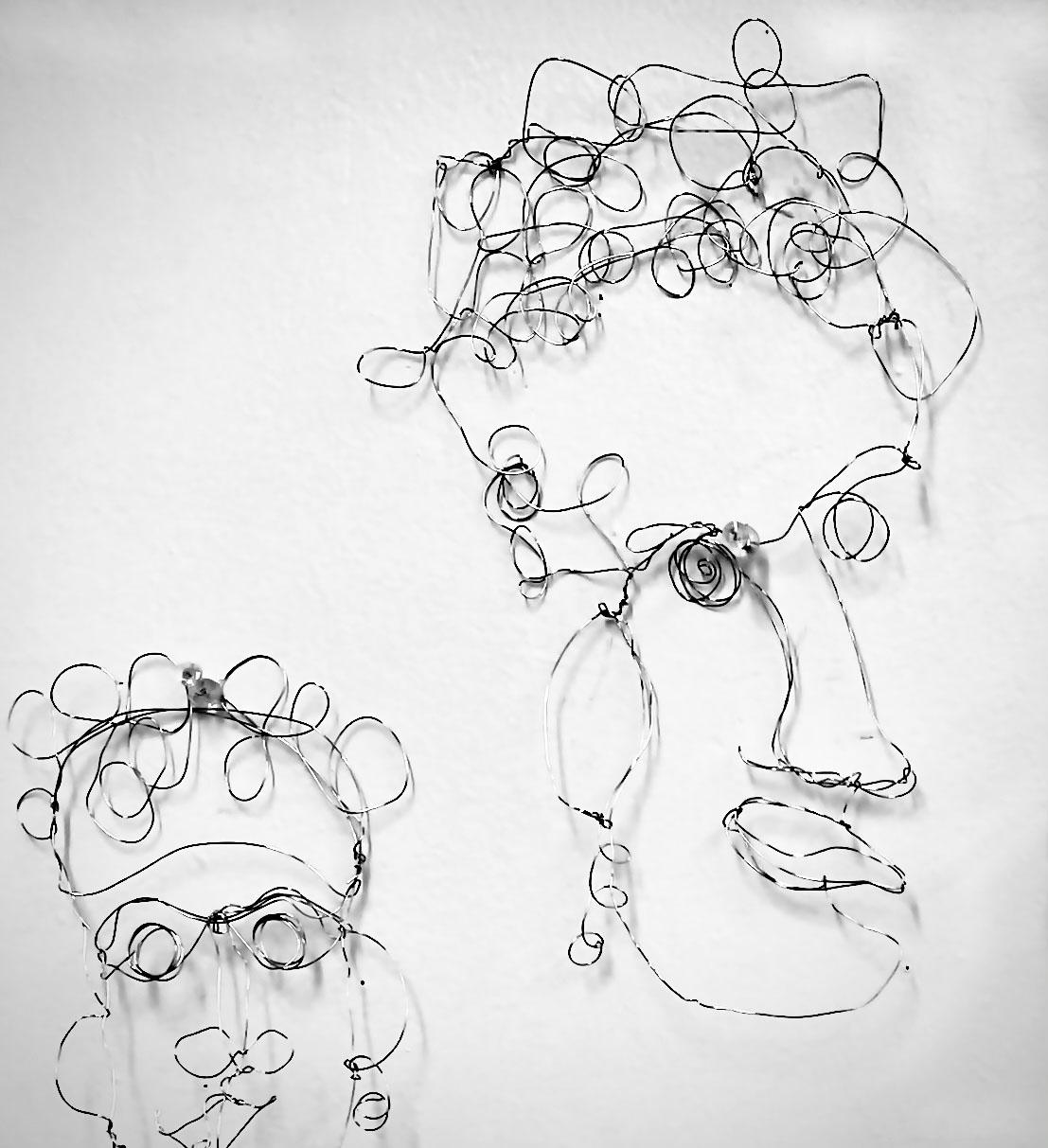 "I think best in wire."-Alexander Calder
In this hands on workshop, you will learn some basic wire techniques. Then create a contour portrait in 2-D or 3-D influenced by the brilliant Alexander Calder. Wire is a lovely and forgiving medium. Depending on the thickness (gauge) of the wire, it's easy to shape too. You can twist, wrap, braid, coil, weave, and crochet wire. Using wire in art isn't new. Thousands of years ago, the Egyptians used wire to make intricate jewelry, as did artisans in the Bronze and Iron Age. It is used in armatures for sculptures, and it is used as its own art form. One of the early modern artists who brought wire sculpture to people's attention was the Alexander Calder.
Materials
The best wire for sculptures is a wire that can bend without heat but also holds its shape. You can mix wires so that you can have the sturdiness and the ability to add details. Wire can be galvanized, copper, brass, and aluminum wires—many found in the hardware store. Baling wire is inexpensive, but may leave an oily residue on your hands. Keep some wet wipes nearby. Craft stores normally sell jewelry wire in lots of pretty colors, but small quantities. Florist wire works too.
Needle nose pliers

Ruler or tape measure

Dowels, pencils, markers, pens to curl wire.

White poster board or foam board or paper so we can see your work in progress.
---
Otis Street Arts Project is an independently run art center. It encompasses open door studios, maker space, and a gallery that hosts rotating regional exhibitions. There is a flexible event space for lectures, performance art, small theater, and community gatherings. It is home to professional artists of diverse disciplines dedicated to supportive collaboration and discourse.