John Edmonds
In conversation with Ashley James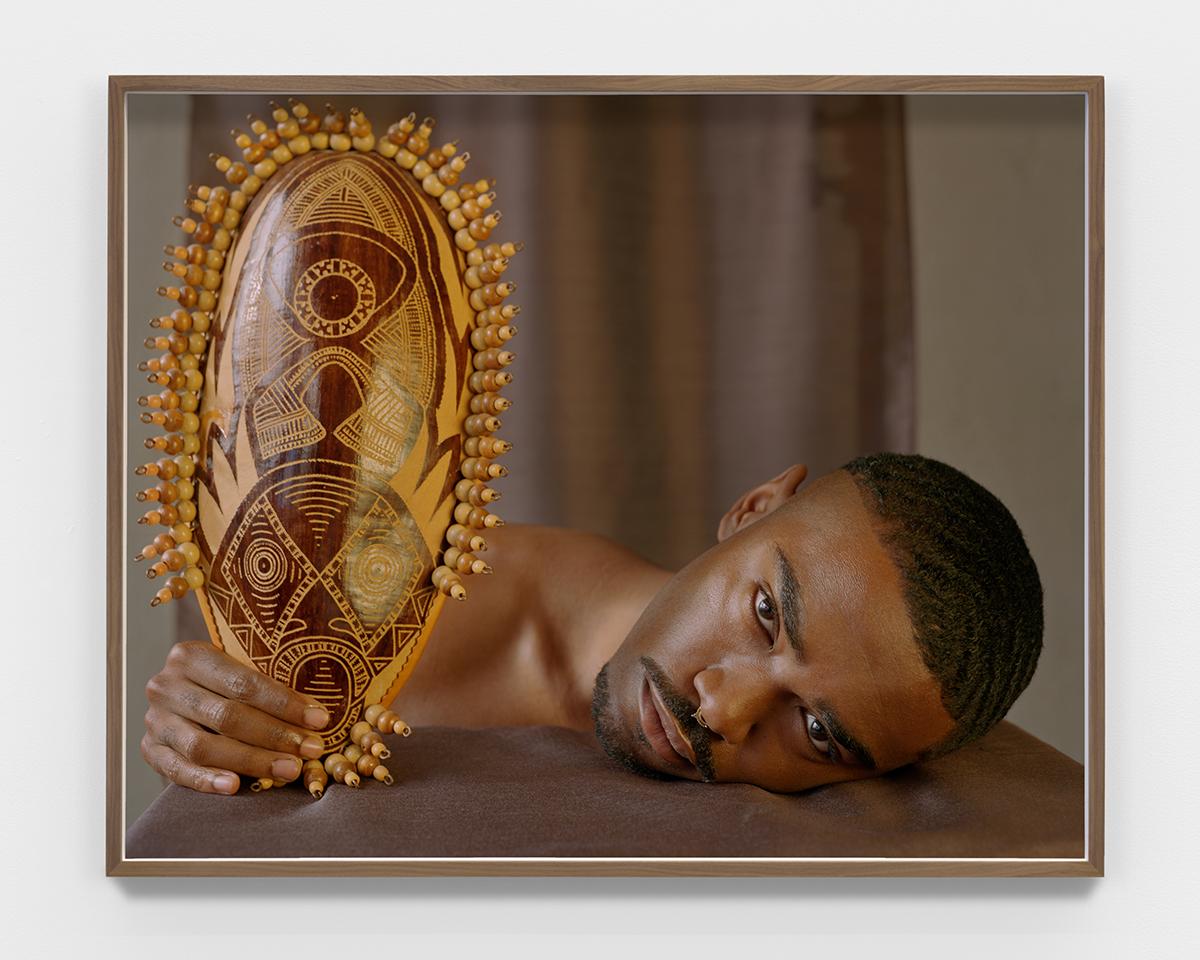 Join The Phillips Collection as we host artist John Edmonds in a conversation with Ashley James, Associate Curator of Contemporary Art at The Guggenheim. This conversation will be centered on Johns Edmonds's latest project, his participation in Riffs and Relations: African American Artists and the European Modernist Tradition, and his solo show at the Brooklyn Museum, A Sidelong Glance.

John Edmonds (b. 1989) is an American artist and photographer who first came to public recognition with his intimate portraits of lovers, close friends and strangers. He earned his MFA in Photography from Yale University and his BFA at the Corcoran School of Arts & Design. His work explores themes of identity, community and desire. Noted for his highly formalist photographs in which he focuses on the performative gestures and self-fashioning of young black men on the streets of America, his work is in numerous public and private collections, including the Art Gallery of Ontario, The Columbus Museum of Art, The Philadelphia Museum of Art, The Museum of Fine Arts Houston, SFMoMA, and the Brooklyn Museum.

Ashley James joined the curatorial department in 2019. Her work merges curatorial practice with an academic background rooted in African American studies, English literature, and women's, gender, and sexuality studies. Prior to joining the Guggenheim, James served as assistant curator of contemporary art at the Brooklyn Museum, where she was the lead curator for the museum's presentation of Soul of a Nation: Art in the Age of Black Power (2018–19), organized Eric N. Mack: Lemme walk across the room (2019), and is co-curating the forthcoming John Edmonds: A Sidelong Glance (2020).
IMAGE: John Edmonds, Tête d'Homme, 2018, Archival pigment photograph, 24 × 30 in., Courtesy of the artist and Company, New York