Imar Hutchins
In conversation with Zoma Wallace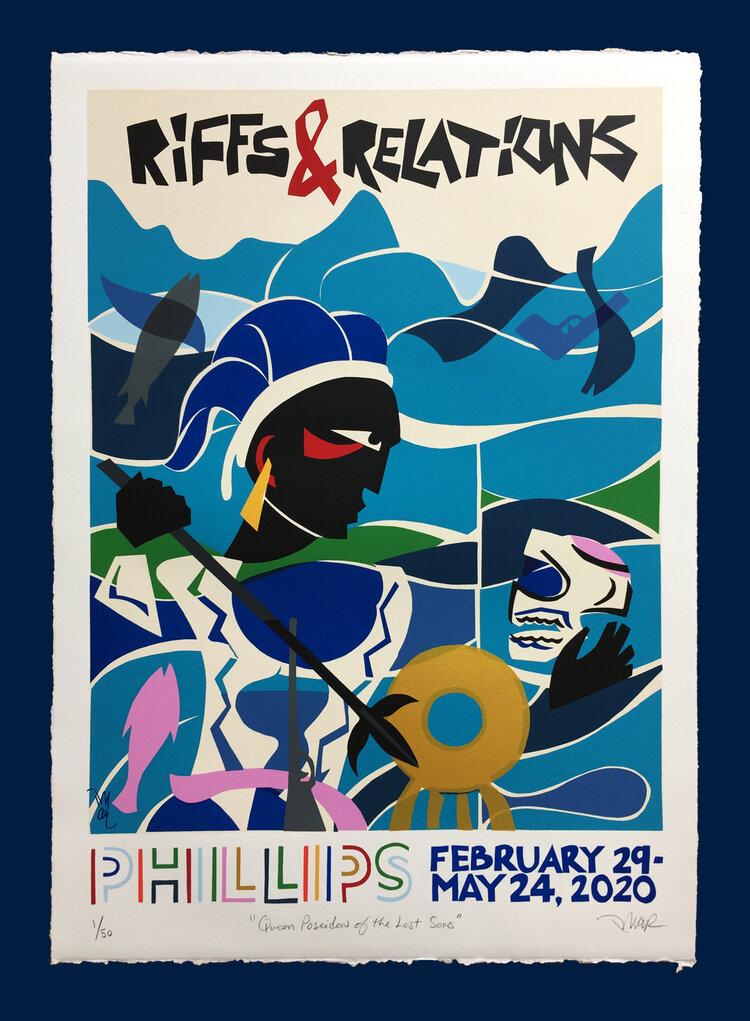 Join us for a conversation between Imar Hutchins and Zoma Wallace around Hutchins's art and his recent partnership with The Phillips Collection to create an exhibition poster for Riffs and Relations: African American Artists and the European Modernist Tradition.

Imar Hutchins is a self-taught artist based in Washington, DC. He works primarily in collage, mixed media, and printmaking. His portraits combine vintage black magazines, hate mail, and other historical documents as well as found objects, tissue paper, and new materials. He imagines that people themselves are collages—amalgams of countless disparate fragments and inputs. He "remixes" his subjects in new and often Afro-futuristic ways, but always drawing from (or challenging) a historical notion.

Zoma Wallace is a mother raising a family in her hometown of Washington, DC. Keeping that role central, she also works as a curator, writer, and advisor to artists across the metropolitan area, seeking a new logic to re-form artistic critique. Zoma is an alumna of Spelman College and Howard University and is currently a David C. Driskell Fellow at the Institute for Doctoral Studies in the Visual Arts (IDSVA). 
---
The Riffs and Relations Print
Imar Hutchins was commissioned to create 50 hand-screened serigraphs exclusively for the Riffs and Relations exhibition, inspired by Romare Bearden's Poseidon, The Sea God. Each print consists of 17 colors, applied one screen at a time. Each edition is unique and comes with a personalized certificate of authenticity.
Prints are $1,000. Member discount does not apply. If you are interested in purchasing one of these limited edition prints, please contact Shop Manager Pete Bernal at pbernal@phillipscollection.org