Francisco Fullana & Tomomi Sato
violin and piano | Exhibition Concert
2018 Avery Fisher grant winning violinist Francisco Fullana and pianist Tomomi Sato explore the influence of symbolism in music as part of the exhibition Bonnard To Vuillard, The Intimate Poetry of Everyday Life: The Nabi Collection of Vicki and Roger Sant.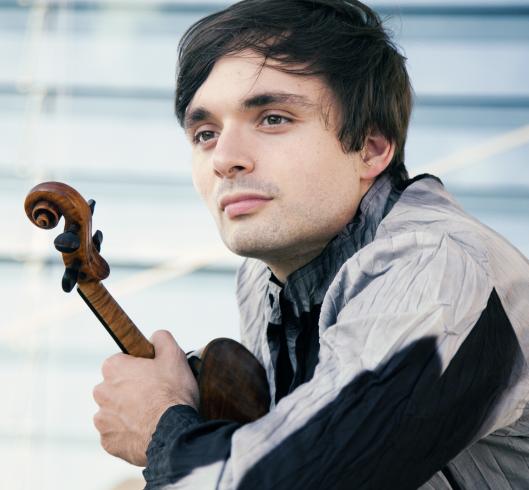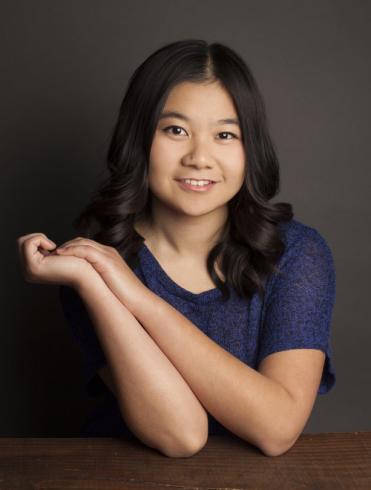 Program
2018 Avery Fisher grant winning violinist Francisco Fullana and pianist Tomomi Sato explore the influence of symbolism in music as part of the exhibition Bonnard to Vuillard, The Intimate Poetry of Everyday Life: The Nabi Collection of Vicki and Roger Sant. The obscured, opaque tonality of Claude Debussy's Sonata for Violin and Piano in G minor resonates with the same rapt and evocative moods sought by the symbolist painters. Fullana and Sato also present Ernest Chausson's Poème, Op. 25, a model of the "pure music" that prominent Nabi Maurice Denis relates to the purity of design and evocative capacity of color and line in his influential 1890 treatise, "Définition de néo-traditionnisme." Two 20th-century works for violin and piano that draw on the legacy symbolism complete the program: Ernest Bloch's Poème Mystique, Sonata No. 2 and Olivier Messiaen's Thème et variations.

This performance is made possible by generous support from Martha Johnston and Robert Coonrod.

PROGRAM:

CLAUDE DEBUSSY (1862-1918)
Sonata for Violin and Piano in G minor, L. 140 
ERNEST BLOCH (1880-1959)
Sonata for Violin and Piano No. 2 ("Poème Mystique")
INTERMISSION    
OLIVIER MESSIAEN (1908-92)
Theme and Variations
CAMILLE SAINT-SAENS (1835-1921)
Sonata for Violin and Piano No. 1 in D minor, Op. 75
 
About the Artists
Spanish-born violinist Francisco Fullana, winner of a 2018 Avery Fisher Career Grant, has been hailed as a "rising star" (BBC Music Magazine), an "amazing talent" (conductor Gustavo Dudamel) and "a paragon of delicacy" (San Francisco Classical Voice). His Carnegie Hall recital debut in 2016 was noted for its "joy and playfulness in collaboration … it was perfection" (New York Concert Review).
A native of Mallorca in the Balearic Islands of Spain, Francisco is making a name for himself as both a performer and a leader of innovative educational institutions. As an orchestral soloist he has performed the Mendelssohn Violin Concerto with the Bayerische Philharmonie led by the late Sir Colin Davis, the Sibelius Concerto with the Münchner Rundfunkorchester, and the Brahms Violin Concerto with Venezuela's Teresa Careño Orchestra under the baton of Gustavo Dudamel. He has also soloed with the Vancouver, Pacific, Alabama, Maryland, Madrid, and Hof symphony orchestras and the Spanish Radio Television Orchestra, and has worked with such noted conductors as Carlos Izcaray, Alondra de la Parra, Christoph Poppen, Jeannette Sorrell, and Joshua Weilerstein.
Active as a chamber musician, Francisco has participated in the Marlboro Music Festival and its Musicians from Marlboro tours, as well as Yellow Barn, the Perlman Music Program, the Da Camera Society, and the Music@Menlo, Mainly Mozart, Music in the Vineyards, and Newport music festivals. His musical collaborators have included Viviane Hagner, Nobuko Imai, Charles Neidich, Mitsuko Uchida, and members of the Guarneri, Juilliard, Pacifica, Takács, and Cleveland quartets. And among the many chamber music engagements on his upcoming schedule, Francisco joins The Bowers Program (formerly known as CMS Two) at the Chamber Music Society of Lincoln Center starting in 2018.
Highlights of Francisco's 2018/19 orchestral season included debuts with the Buffalo Philharmonic Orchestra, Norwalk Symphony Orchestra, Castilla y León Symphony Orchestra, Oviedo Filarmonía, and Santa Fe Pro Musica. Also scheduled were two weeks of activities with Poland's Krzyzowa Festival at home and on tour, and return engagements with the Alabama, Balearic Islands, Extremadura, and Xalapa symphonies. Francisco's ongoing collaboration with Argentinian bandoneonist/composer J.P. Jofre culminates in 2018 with the world and European premieres of Jofre's Concerto for Bandoneon and Violin No. 2, a work commissioned by the Balearic Islands Symphony, San Antonio Chamber Orchestra, and New York City's Metropolis Ensemble.
In March 2018, Orchid Classics released Francisco's recording "Through the Lens of Time," which includes Max Richter's 2012 composition The Four Seasons Recomposed performed with the City of Birmingham Symphony Orchestra conducted by Carlos Izcaray. This ambitious project, recently named Forbes's CD of the Week and featured as the #1 Classical Track on Apple Music, carries forward from its modern reconsideration of Vivaldi's beloved classic with a series of contemporary solo works for violin that also shine a new light on the Baroque musical tradition.
Born into a family of educators, Francisco first studied with Bernat Pomar in his hometown of Palma de Mallorca and later graduated from the Royal Conservatory of Madrid, where he matriculated under the tutelage of Manuel Guillén. He received bachelor's and master's degrees from The Juilliard School following studies with Donald Weilerstein and Masao Kawasaki, and holds an Artist Diploma from the USC Thornton School of Music, where he worked with the renowned violinist Midori.
In 2015 Francisco was honored with the Pro Musicis International Award and First Prize in Japan's Munetsugu Angel Violin Competition, as well as all four of that competition's special prizes including the Audience and Orchestra awards. He won First Prize in the 2014 Johannes Brahms International Violin Competition in Austria. Other awards include First Prizes at the Julio Cardona International Violin Competition and the Pablo Sarasate Competition.
Francisco is a committed innovator, leading new institutions of musical education for young people. He is a co-founder of San Antonio's Classical Music Summer Institute, where he currently serves as Chamber Music Director. He also created the Fortissimo Youth Initiative, a series of Baroque and Classical music seminars and performances with youth orchestras, which aims to explore and deepen young musicians' understanding of 18th-century music. The seminars are deeply immersive, thrusting youngsters into the sonic world of a single composer while inspiring them to channel their overwhelming energy in the service of vibrant older styles of musical expression. The results can be galvanic, and Francisco continues to build on these educational models.
He currently performs on the 1735 "Mary Portman" ex-Kreisler Guarneri del Gesù violin, kindly on loan from Clement and Karen Arrison through the Stradivari Society of Chicago.

Japanese pianist Tomomi Sato enjoys her diverse career as a solo and collaborative pianist of various genres. A prizewinner of 2013 Seattle International Piano Competition, Tomomi has performed as a soloist with the Los Angeles Bach Festival Orchestra and Bellflower Symphony, as well as a solo recitalist in a number of venues in the US, Asia, and South America including Bing Theatre at LACMA, Weill Hall in New York, and many others.
Tomomi's 2018/19 season highlights includeed a collaboration with the Metropolis Ensemble in New York City, WXQR Midday Masterpieces at the Greene Space with violinist Brian Hong, performing as Festival Artist at the Mellon Music Festival in Davis, CA, serving as Artist Faculty at Classical Music Institute in San Antonio, TX, as well as a number of recitals in New York, Philadelphia, Florida, and California. 
She has received fellowships to the Music Academy of the West in Santa Barbara, Centrum Chamber Music Workshop in Port Townsend, WA, Dino Ciani Festival and Academy in Cortina d'Ampezzo, Italy, California Institute of Music in Engers, Germany, and recently completed a Vocal Piano fellowship at Tanglewood Music Center in summer of 2019. 
Tomomi's interests in crossing genres has additionally taken her to China, where she performed a holiday show that reflected the American pop culture, and to Brazil, where she was participated in GLOMUS, a performing festival that exchanges culture and music from all over the world. She has also served as a musical director and keyboardist for musical theatre productions including Into the Woods, Grease, Footloose, Urinetown, and Avenue Q. 
Currently based in New York City, Tomomi currently serves as a staff pianist at the Juilliard School's College and Pre-College division and continues to collaborate with instrumentalists and singers in the New York area and beyond. Tomomi has recently completed her Master of Music degree in Collaborative Piano at The Juilliard School, where she studied with Jonathan Feldman, Lydia Brown, and Brian Zeger. She holds a Bachelors and a Masters of Music Degree in Piano Performance from University of Southern California Thornton School of Music, where she was a Graduate Teaching Assistant and was the Keyboard Studies Outstanding Graduate for both degrees. Her past teachers include Bernadene Blaha, Dr. Mark Sullivan, and Kazuko Yasukawa.