Music, Symbolism & Les Nabis: Axelle Fanyo, Bénédicte Jourdois & George Fu
soprano, piano and piano | Exhibition Concert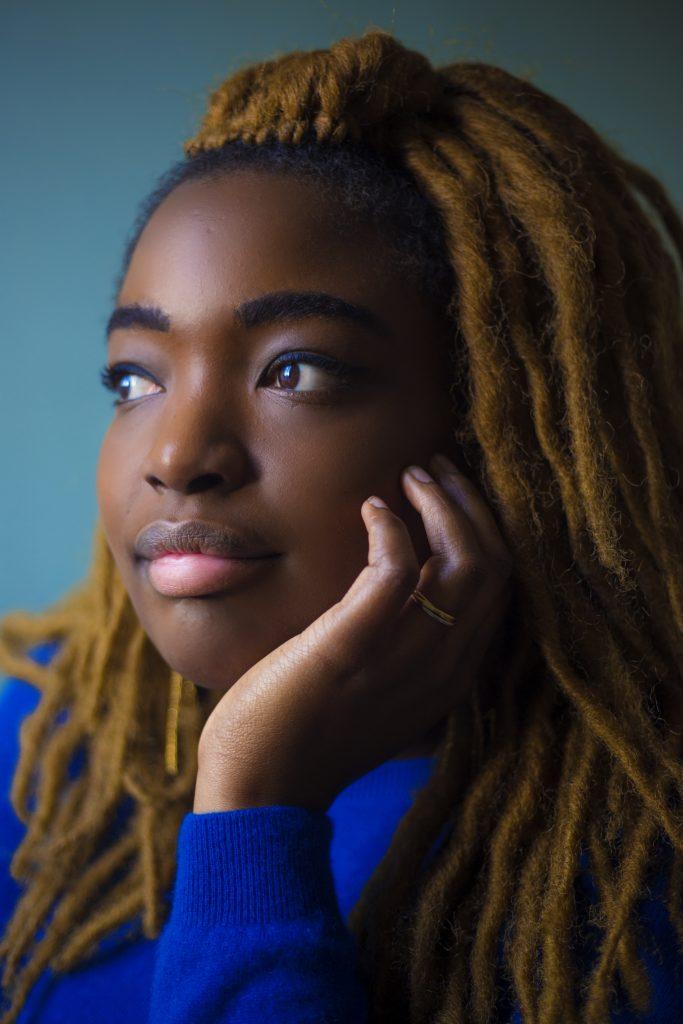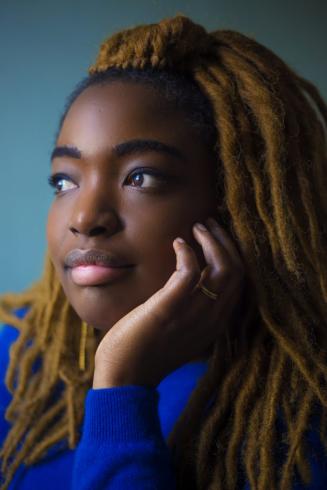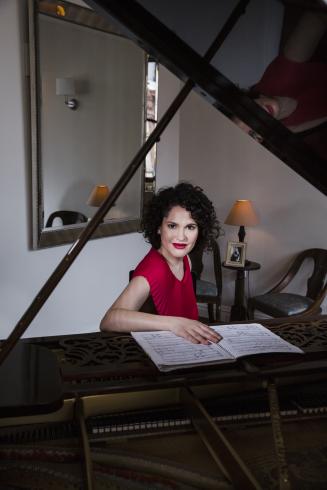 Program
As part of the exhibition Bonnard to Vuillard: The Intimate Poetry of Everyday Life—The Nabi Collection of Vicki and Roger Sant, we explore the origins of the symbolist aesthetics of the Nabi painters through music inspired by the movement's literary progenitors: poets Charles Baudelaire and Stéphane Mallarmé. Baudelaire and Mallarmé both sought out the sensory correspondences between art forms, Baudelaire urging for a "musicality of color," and Mallarmé using the suggestive power of music to imagine a new language for poetry. The vivid exchanges between writers, painters, and musicians of the late 19th century led to new synesthetic ideas about the nature and experience of art, laying the foundations for Modernism's movement toward Abstraction. In a special collaboration, Axelle Fanyo and Bénédicte Jourdois perform settings of Mallarmé and Baudelaire's poems by Claude Debussy, Maurice Ravel, and Henri Duparc. Pianist George Fu explores the rich and complex interactions between literary symbolism and music in the piano repertoire, with selections from Claude Debussy's Préludes Book I and 20th-century reflections on symbolism in the music of Olivier Messiaen and Pierre Boulez.

PROGRAM: 
CLAUDE DEBUSSY (1862-1918)
Trois Poèmes de Stéphane Mallarmé

MAURICE RAVEL (1875-1937)
Trois Poèmes de Stéphane Mallarmé

HENRI DUPARC (1848-1933) 
L'invitation au voyage

OLIVIER MESSIAEN (1908-1992)
Les sons impalpables du rêve from Préludes pour piano

CLAUDE DEBUSSY
From Préludes Book I 
Les soirs illuminés par l'ardeur du charbon
Les sons et les parfums tournent dans l'air du soir

PIERRE BOULEZ (1925-2016)
Piano Sonata No. 3
About the Artists
After studying musicology at the Sorbonne and winning awards as a violinist at the Conservatoire La Courneuve, Axelle Fanyo decided to focus on life as a singer. She studied at the Conservatoire National Supérieur de Musique de Paris (CNSMDP) with Glenn Chambers and obtained her Masters Diploma. 
In the course of her studies, Axelle had the chance to work with the likes of Anne Le Bosec, Susan Manoff, Emmanuelle Cordoliani, and Vincent Vittoz. As a prize-winner at the Fondation Royaumont, she also had the opportunity to study with singers such as Mireille Delunsch, Waltraud Meier, and Dame Felicity Lott.
Alongside her operatic studies and performances, she is passionate about song, and regularly appears in recital. She won first prize at the International Song Competition in Enschede in 2015, and took the Young Artist prize at the International French song competition in Toulouse the same year. 2018 saw her reach the last eight of the Montreal International Competition for song/mélodies. With pianist Louise Akili, she has performed at several festivals, including the Festival Chopin de Nohant, at the Petit Palais (with Jeunes Talents) and at the Collège des Bernadins as part of their concert series. This season, she will once again feature in the Jeunes Talents concert series at the Musée d'Orsay. 
In opera, Axelle made her debut at Tourcoing with Jean-Claude Malgoire as Elisabeth in Tannhaüser and Eleanora in Prima la musica et poi la parole by Salieri for Opera Fuoco, with whom she has also appeared as soprano soloist in The Fairy Queen at the Baroque Festival in Shanghai. 
She has also sung Vitellia in La Clemenze di Tito at the Opéra de Dijon, and made her Verdian debut at the Festival des Nuits musicales de Bazoches last July, singing Leonora in La forza del destino, conducted by Alexandra Cravero and directed by Renaud Boutin. 
Amongst her forthcoming performances, she returns to the Opéra de Dijon to sing Barena in Jenůfa this September, with further performances at the Opéra de Caen in January.

Bénédicte Jourdois was born in Paris, France. She has worked at Marlena Malas's voice program at the Chautauqua Institution since 2007, at the Castleton Festival since 2011, and Spoleto Festival USA from 2011-13. Jourdois has performed in numerous venues in Europe and in the US, including Alice Tully Hall, Carnegie Hall, and the Kennedy Center, and has worked in major North American opera houses such as the Pittsburgh Opera, Philadelphia Opera, and the Houston Grand Opera. She is a faculty member at the Curtis Institute and the Manhattan School of Music. She has worked as a guest coach at the Washington National Opera's Domingo-Cafritz Young Artist Program. Jourdois holds degrees from Juilliard, the Conservatoire National de Region de Saint-Maur, the Conservatoire National Superieur de Musique de Lyon, and Mannes College. She is a graduate of the Metropolitan Opera's Lindemann Young Artist Development Program. She has been a Juilliard faculty member since 2014.

Hailed by the Boston Music Intelligencer as a "heroic piano soloist" with "stunning virtuosity," Chinese-American pianist George Xiaoyuan Fu has performed as a soloist with orchestras such as the National Symphony Orchestra, Baltimore Symphony Orchestra, North Carolina Symphony, Tanglewood Music Center Orchestra, and the Curtis Symphony Orchestra. He has performed across the Americas and Europe at venues such as the Kennedy Center, Wigmore Hall, Carnegie Hall, Seiji Ozawa Hall at Tanglewood, and the National Auditorium of Mexico City. His live performances and interviews have been featured on several public television and radio broadcasts throughout the US, such as On Stage At Curtis, Articulate with Jim Cotter, Performance Today, and Philadelphia's Music Makers on WRTI Radio in Philadelphia.
After a chamber music tour of Latin America in the summer of 2019 in a trio with violist Roberto Diaz, this season sees Fu make important solo debut performances in London (Steinway Hall) and Washington, DC (The Phillips Collection). The year 2020 also marks the second year of the TaoArts Chamber Music Festival, an annual series in the Washington, DC, metropolitan area of which Fu is the Founder and co-Artistic Director.
Interested in interdisciplinary work, Fu has performed in various capacities: from frequently being an active chamber musician with duo partners and ensembles around the world; to collaborating in a ballet and drama productions around the world; to writing and giving lecture-recitals on musical performance. An avid performer of contemporary music, Fu has collaborated with Krzysztof Penderecki, Harrison Birtwistle, Unsuk Chin, Matthew Aucoin, and Freya Waley-Cohen, in addition to being an active composer himself.
After a widely acclaimed performance as piano soloist in Messiaen's Turangalîla-Symphonie alongside Stefan Asbury at the Tanglewood Music Festival in 2016, Fu was then selected as a New Fromm Player the following year, being featured as a piano soloist in Messiaen's Oiseaux Exotiques with Vinay Parameswaran, as well as studying the solo piano works of Messiaen with Pierre-Laurent Aimard.
A native of Frederick, Maryland, Fu earned a bachelor's degree from Harvard University in economics. He then studied at the Curtis Institute of Music, studying with Jonathan Biss and Meng-Chieh Liu, and then at the Royal Academy of Music in London under with Christopher Elton and Joanna MacGregor.