Nordic Edge
Phillips after 5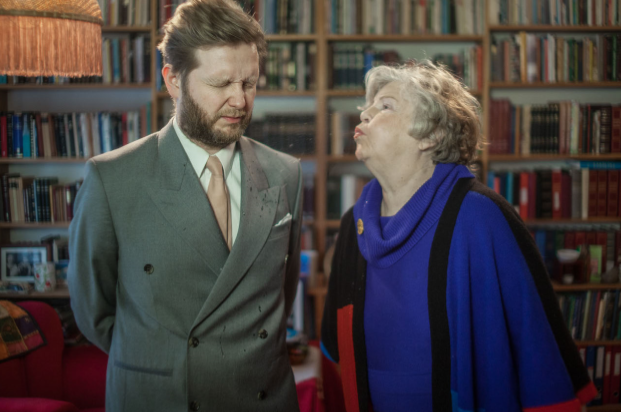 Experience all your senses at this Phillips after 5 featuring all five Nordic countries (Denmark, Iceland, Finland, Norway, and Sweden).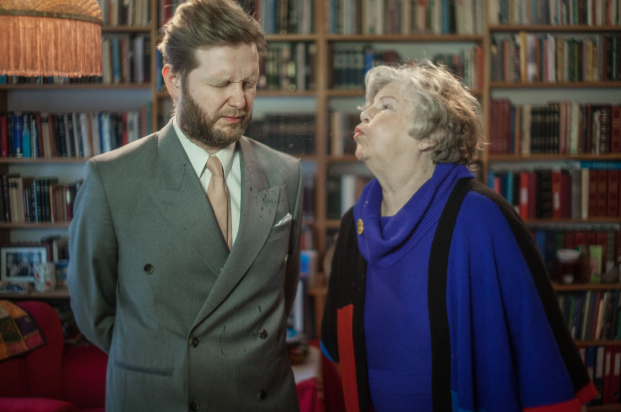 Event Details
Experience all your senses at Nordic Edge, featuring all five Nordic countries (Denmark, Iceland, Finland, Norway, and Sweden). Groove to the beats of DJ Silia Glommi from Iceland. Sample Nordic bites and Aquavit (a distilled spirit from Scandinavia) and grab a chilled Carlsberg or glass of wine. Build something fantastic with Legos and catch a few short films from each of the Nordic countries. Make sure to check out the Nordic Impressions exhibition.
Film Schedule:

5:15-5:30 PM
KATTO (THE CEILING) (2017)—FINLAND, DIRECTED BY TEPPO AIRAKSINEN
On the brink of divorce, a middle-aged man, Olavi, retreats to his cabin by the lake. After a few days he finds
that the ceiling has come down, making him unable to stand up straight. His friend Tuomas arrives and
insists that something has to be done whereas Olavi is content with the limited space.

5:40-5:48 PM
HOME (2018)—GREENLAND, DIRECTED BY INUK JØRGENSEN
Director Inuk Jørgensen returns home after nearly a decade abroad, and finds that something is off in the
familiar paradise. This short film centers on climate change in southern Greenland, told from a personal yet
historical stand point.

6-6:25 PM
ABU ADNAN (ADNAN'S FATHER) (2017)—DENMARK, DIRECTED BY SYLVIA LE FANU
Sayid, a refugee doctor from Syria, and his son Adnan recently received Danish residence permits, and
embark on establishing a new life in Denmark. While learning a new language, Sayid faces the challenge of
maintaining his son's respect, in a situation where Adnan's assimilation is more immediate than his own.

6:40-6:50 PM
EATNANVULOŠ LOTTIT, MAAN SISÄLLÄ LINNUT (BIRDS IN THE EARTH) (2017)—FINLAND, DIRECTED BY MARJA HELANDER
Marja Helander artistically reflects on balancing multiple identities, Sami and Finish, in a contemporary
world. In the film, two Sami ballet students dance their way through both natural and constructed
landscapes. In this space, Western cultural influences and Sami traditions continue their eternal dialogue.

7-7:12 PM
GUOVSSAHAS OAIDNÁ DU, NORDLYSET SER DEG (AURORA KEEPS AN EYE ON
YOU) (2015)—NORWAY, DIRECTED BY SARA MARGRETHE OSKAL
After a fight with her mother, a young girl takes out her frustrations on her little brother, forcing him out
sledding in the freezing night. When the boy disappears, his sister must beg the Aurora (the Northern
Lights) for help.

7:30-7:45 PM
FÓTSPOR (FOOTSTEPS) (2017)—ICELAND, DIRECTED BY HANNES THOR ARASON
An elderly man cemented in a monotonous daily routine, is persuaded to play a match of football with his
grandson. After brutally losing to the youngster, the old man with a bruised ego and full of reminiscence of
his youth begins to prepare for their next encounter.
7:50-8 PM
ONE NEED NOT BE A HOUSE, THE BRAIN HAS CORRIDORS (2018)—SWEDEN, CREATED BY NATHALIE DJURBERG AND HANS BERG
Nathalie Djurberg (an artist featured in Nordic Impressions) uses stop motion animation to explore the
dystopic corridors of the mind, exposing desire, religion, love, repulsion, and many more concepts to be
considered in a new light.

8:10-8:21 PM
BEAIVVI NIEIDA, SOLAS DATTER (DAUGHTER OF THE SUN) (2018)—NORWAY, DIRECTED BY SARA MARGRETHE OSKAL
When Sami poet Ánne attends a writing course, fellow writers show prejudice against the Sami and bully
her, sparking traumatic flashbacks of her childhood. She than uses this experience to prompt a writing
assignment giving her the courage to confront these fragile memories.