Holger Falk and Julius Drake
Baritone and Piano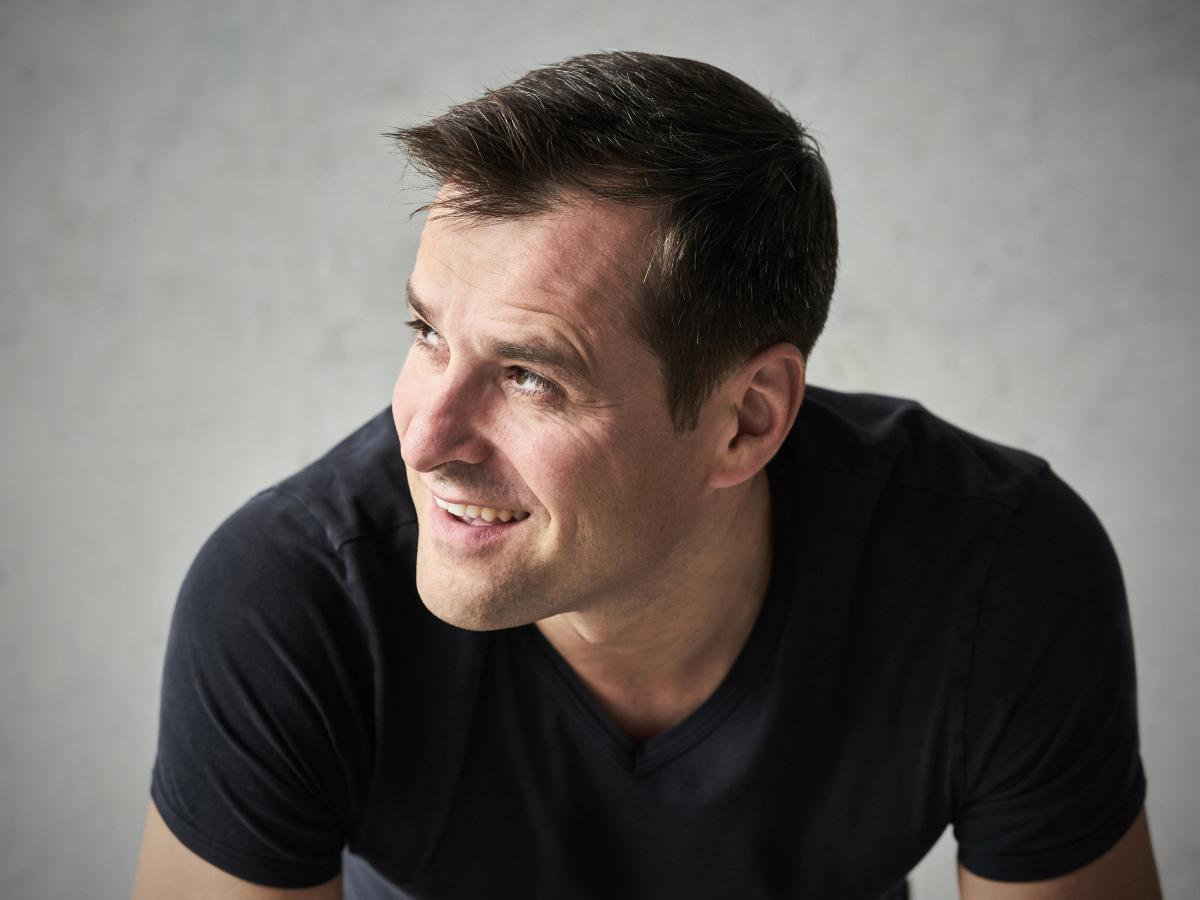 Baritone Holger Falk and pianist Julius Drake make their DC debut with works by Schubert,  Eisler,  Poulenc, and Satie.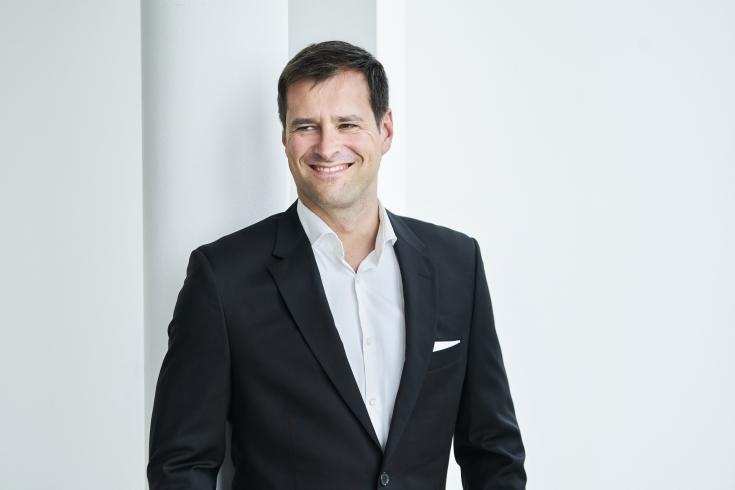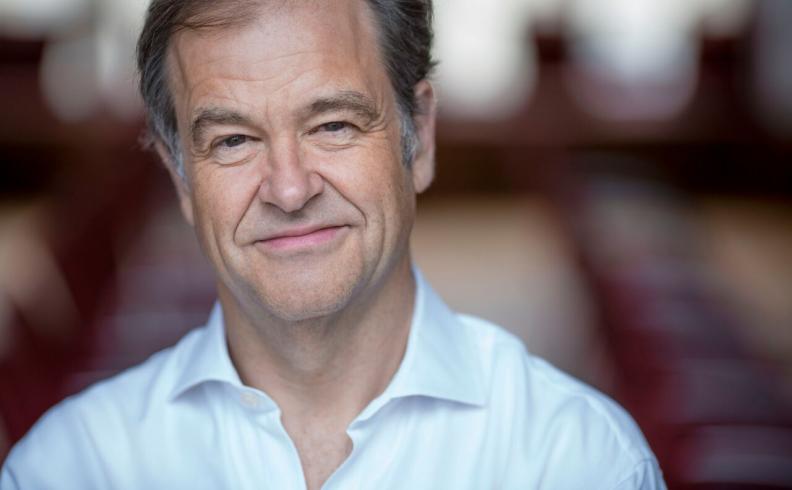 Program
Equally at home, in the opera house or in recitals, Holger Falk has been acclaimed by Opernwelt as "one of the most intellectually and vocally-flexible singers on the German stage." His operatic repertoire ranges from Monteverdi to the present day, including the title roles in Berg's Wozzeck and Britten's Billy Budd as well as several world premieres by composers such as Péter Eötvös, Georges Aperghis, and Miroslav Srnka. His exploration of art song is just as wide-ranging, and has seen the rediscovery of songs by the likes of Satie and Eisler as well as a comprehensive survey of Poulenc's songs, and of more recent music by Wolfgang Rihm and others. Falk is also an experienced singer of classic German Lieder, and his program opens with a group of songs by Schubert. Pianist Julius Drake has collaborated with many of the greatest singers of our time including Ian Bostridge, Gerard Finley, Thomas Allen, Felicity Lott, and Simon Keenlyside. As Peter Dobrin wrote in Philadelphia's Inquirer, "They used to be called accompanists, a term both misleading and dismissive. But if the pianist in a … Schubert song has now come to be recognized as a full partner, it is because of Julius Drake and musicians like him."
Program:
FRANZ SCHUBERT (1797-1828)
Sehnsucht
Bei dir allein 
Irdisches Glück  
Im Freien                                                                                                 
Der Wanderer an den Mond 
Die Taubenpost 
HANNS EISLER (1898-1962)
Hollywooder Liederbuch
     An den kleinen Radioappparat
     Speisekammer 1942 
     Auf der Flucht
     Über den Selbstmord
     Die Flucht
     Ostersonntag
     Der Kirschdieb
     Hotelzimmer 1942
Hollywood Elegien
     Unter den grünen Pfefferbäumen
     Die Stadt ist nach den Engeln genannt
     Jeden Morgen, mein Brot zu verdienen
     Diese Stadt hat mich belehrt
     In den Hügeln wird Gold gefunden
     Die Heimkehr 
INTERMISSION
FRANCIS POULENC (1899-1963)
Banalitiés, FP 107
ERIK SATIE (1866-1925)
Ludions
Rambouillet
Je te veux
Enfant-martyre
FRANCIS POULENC (1899-1963)
Caligrammes, FP 140
About the Artists
Holger Falk is "one of the most intellectually and vocally flexible singers on German stages," wrote Opernwelt magazine. The colorfulness, flexibility, and authenticity in his expression are the artistic foundation of his international career as an opera singer as well as an interpreter of art song.
Along with his repertoire of early and classical music, Falk has a great passion for works from contemporary musical theater. Over the last few years, he performed Wolfgang Rihm's major roles to great acclaim: Jakob Lenz with the Polish National Opera Warsaw, Dionysos at the Heidelberg Theatre (which received a nomination for production of the year in 2013 by Opernwelt Magazine), as well as the role of Cortez in Die Eroberung von Mexico at the Teatro Real Madrid at the invitation of Gérard Mortier.
Furthermore, he has sung in many new roles that have been written especially for him. Due to his close connection to the composer Peter Eötvös, Holger Falk premiered his opera The Golden Dragon at the Frankfurt Opera and later on at the Bregenz Festival as well as Paradise Reloaded at the Palace of Arts-Müpa Budapest. He sang the world premieres of Miroslav Srnka's Make No Noise at the Bavarian State Opera Munich, Benoit Mernier's Frühlings Erwachen at La Monnaie Brussels, Michael Wertmüller's Weine nicht, singe! at the Hamburg State Opera as well as of works by Steffen Schleiermacher (Kokain), Jan Müller-Wieland (Die Irre), Hans Gefors (Schattenspiele), Vladimir Tarnopolski (Jenseits der Schatten), Beat Furrer (La biancha notte), Fabián Panisello (L ́officina della resurrezione) and Georges Aperghis (Le Soldat inconnu). In 2017, he was nominated as singer of the year by Opernwelt for the interpretation of Kassandra in Xenaki's Oresteia at the Theater Basel.
Falk was honored with the renown German Record Critics Award 2017 for his recording of Hanns Eisler Lieder Vol. 1, the first part of a four-album collection of songs by Eisler, as well as with the ECHO Klassik Award 2016 for his recording of Erik Satie: Intégrale des Mélodies et Chansons. As a specialist in Francis Poulenc's Mélodies, he released three albums of his complete oeuvre of all 115 Mélodies for male voice (MDG). His wide discography also includes Wolfgang Rihm's Lieder (MDG), Schubert's Schwanengesang, J. M. Hauer's Lieder nach Hölderlin (MDG) and Peter Eötvös' Paradise reloaded. In 2017/2018, his latest recordings of Hanns Eisler Lieder Vol. 2 and Vol. 3 were released to great acclaim.
The 2018/2019 season will see Holger Falk's debut at the RuhrTriennale in the role of Jean-Charles in Hans Werner Henze's Das Floß der Medusa at the Jahrhunderthalle Bochum. Lied recitals will take him to the Frick Collection in New York, The Phillips Collection in Washington, DC, and to Cleveland as well as to Europe to the Heidelberger Frühling, Ludwigsburger Schlossfestspiele, Rathauskonzerte Regensburg and the Megaron Athen. He will sing further concerts at the Wiener Konzerthaus, the Elbphilharmonie Hamburg, the Muziekgebouw aan't IJ Amsterdam, and at the Kölner Philharmonie. On the opera stage, he will perform the world premiere of Michael Wertmüller's DIODATI. UNENDLICH at the Theater Basel.
The pianist Julius Drake lives in London and enjoys an international reputation as one of the finest instrumentalists in his field, collaborating with many of the world's leading artists, both in recital and in recordings. He appears regularly at all the major music centers: the Aldeburgh, Edinburgh, Munich, Schubertiade, and Salzburg Music Festivals; Carnegie Hall and Lincoln Center, New York; the Royal Concertgebouw, Amsterdam; and Wigmore Hall and BBC Proms, London.
Drake's many recordings include a widely acclaimed series with Gerald Finley for Hyperion, which won the 2007, 2009, and 2011 Gramophone Awards; award winning recordings with Ian Bostridge for EMI; several recitals for the Wigmore Live label, with among others Alice Coote, Joyce Didonato, Lorraine Hunt Lieberson, Christopher Maltman, and Matthew Polenzani; recordings of Kodaly and Shoeck sonatas with the cellists Natalie Clein and Christian Poltera for the Hyperion and Bis labels; and Schubert's Poetisches Tagebuch with Christoph Prégardien, winner of the Jahrpreis der Deutschen Schallplattenkritik 2017.
Drake has now embarked on a major project to record the complete songs of Franz Liszt for Hyperion— the second recording in the series, with Angelika Kirchschlager, won the BBC Music Magazine Award for 2012—and a series of four Schubert recitals recorded live at Wigmore Hall with Ian Bostridge.
Concerts in the 2017/2018 season included recitals in his series, Drake and Friends at the historic Middle Temple Hall in London; concerts in Frankfurt, Dresden, Vienna, and Florence with Ian Bostridge; in Bristol and Barcelona with Mark Padmore; in Madrid and Amsterdam with Sarah Connolly; in Geneva with Willard White; in Vienna with Alice Coote and Angelika Kirchschlager; and in New York with Gerald Finley, Matthew Polenzani, and Christoph Prégardien.