Internationally acclaimed pianist Paavali Jumppanen makes his Phillips debut with works by Debussy and Beethoven.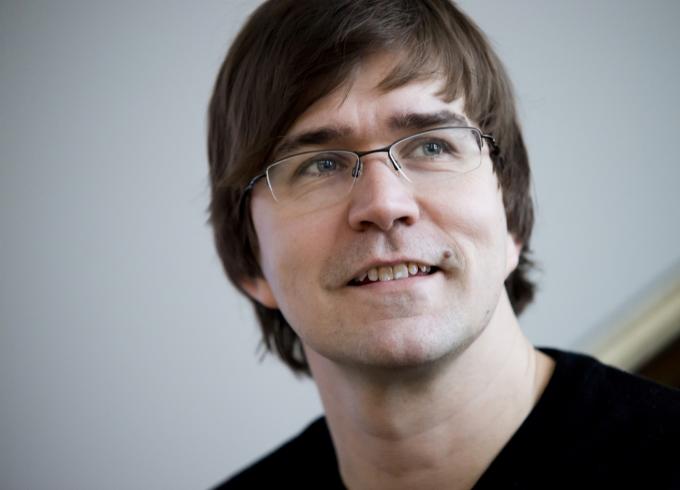 Program
Finnish pianist Paavali Jumppanen has attracted international attention for his performances of Beethoven's Piano Sonatas and has recorded the complete cycle for the Ondine label as well as giving concerts at venues such as the Isabella Stewart Gardner Museum in Boston. Jumppanen has also made a special study of French music, ranging from Debussy to Pierre Boulez (whose three Sonatas he recorded after working on them with the composer himself). In the first half of this concert, he plays Book I of Debussy's Préludes, 12 pieces evoking different times, places, and sensations, from Ancient Greece to modern Spain, from Arctic cold to a legendary sunken cathedral, and from the "sounds and perfumes" of the evening to the touching simplicity of "The girl with the flaxen hair." His program ends with the grandest and mightiest of Beethoven's solo piano works: the Hammerklavier Sonata about which Alfred Brendel wrote that "even today, this work shows up the outer limits of what a composer of sonatas can accomplish."
Program:
CLAUDE DEBUSSY (1862-1918)
Préludes, Book 1, L. 117

INTERMISSION
LUDWIG VAN BEETHOVEN (1770-1827)
Piano Sonata in B-flat Major "Hammerklavier,"  Op. 106
---
This concert is presented in partnership with the Embassy of Finland.
About the Artist
In the brief span of recent seasons, the imaginative and versatile Finnish virtuoso Paavali Jumppanen has established himself as a dynamic musician of seemingly unlimited capability who has already cut a wide swath internationally as a solo recitalist, orchestral collaborator, recording artist, artistic director, and frequent performer of contemporary and avant-garde music.
Jumppanen has performed extensively in the US, Europe, Japan, China, and Australia alongside such great conductors as David Robertson, Sakari Oramo, Osmo Vänskä, and Jaap van Zweden. He has commissioned numerous works and collaborated with such composers as Boulez, Murail, Dutilleux, Penderecki, as well as many Finnish composers. The Boston Globe praised the "overflowing energy of his musicianship," and The New York Times his "power and an extraordinary range of colors."
In the recent years Jumppanen has dedicated much of his time into performing cycles of the complete Beethoven and Mozart Piano Sonatas. He has also often performed all of the Beethoven Piano Concertos and chamber sonatas. Jumppanen attended at the Sibelius Academy in Helsinki and later worked with Krystian Zimerman at the Basel Music Academy in Switzerland where he also studied organ, fortepiano, and clavichord. Russian born pianist Konstantin Bogino has remained an important mentor throughout his career.
Jumppanen has an expanding discography which includes "the best recorded disc of Boulez's piano music so far" (The Guardian, about the three sonatas recording on DGG made upon the composer's request) and the complete Beethoven Piano Sonatas on Ondine. Jumppanen spent the 2011–12 season as a visiting scholar in Harvard University's Music Department studying musicology and theory to deepen his immersion in Viennese 18th-century music.