Torleif Thedéen and Roland Pöntinen
Cello and Piano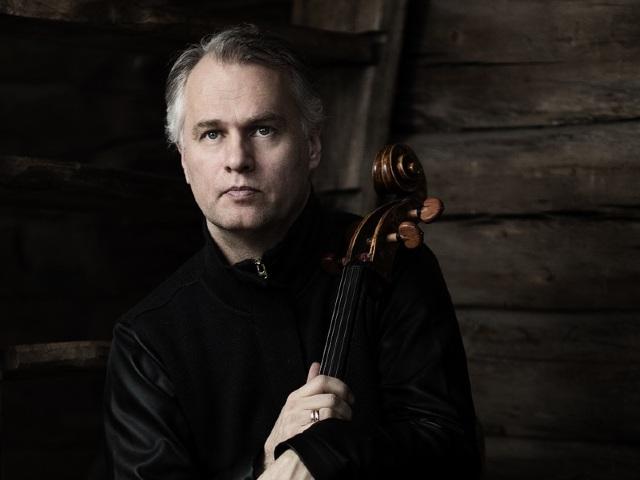 Cellist Torleif Thedéen and pianist Roland Pöntinen will make their DC debut with works by Beethoven, Schnittke, and  Prokofiev.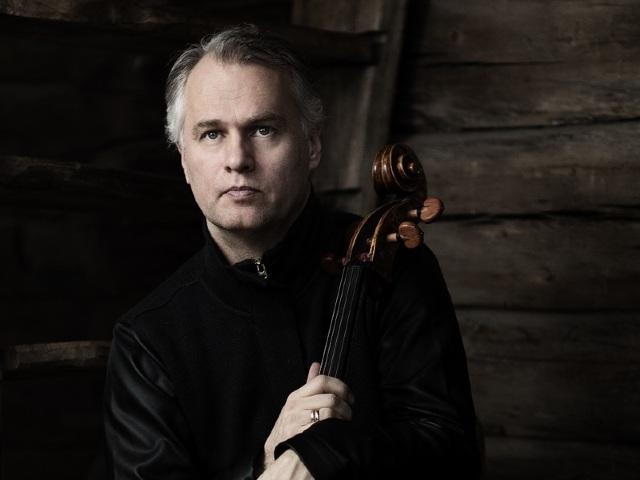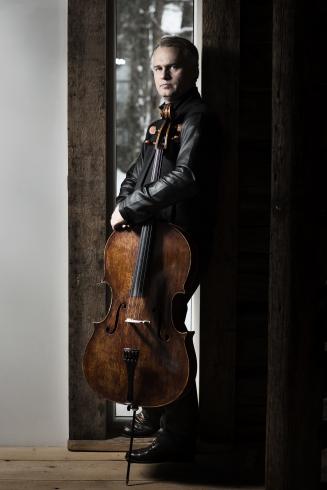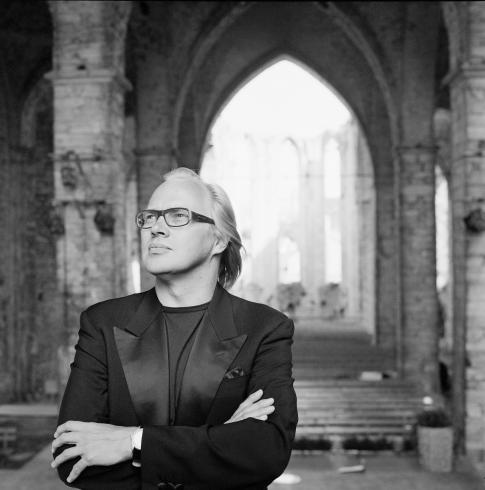 Program
The opening concert of the 2018/2019 Phillips Music season brings together two of Sweden's most distinguished musicians, each of whom is an internationally renowned soloist. Cellist Torleif Thedéen won both the Casals and Rostropovich cello competitions before embarking on a very successful career. Thedéen and pianist Roland Pöntinen have made many acclaimed recordings, including the Prokofiev Sonata in this concert. Pöntinen himself has a large solo repertoire ranging from Liszt to Ligeti as well as being a sought-after chamber music pianist. 
Program:
LUDWIG VAN BEETHOVEN (1770-1827)
Cello Sonata in G minor, Op. 5, No. 2
     Adagio sostenuto ed espressivo
     Allegro molto più tosto presto
     Rondo. Allegro
ALFRED SCHNITTKE (1934-98)
Cello Sonata, No. 1
     Largo
     Presto
     Largo
INTERMISSION
SERGEI PROKOFIEV (1891-1953)
Cello Sonata in C Major, Op. 119
     Andante Grave - Moderato Animato
     Moderato - Andante dolce
     Allegro, ma non troppo
---
This concert is presented in partnership with the Embassy of Sweden.
About the Artists
Torleif Thedéen is one of the most highly regarded cellists working today, regularly playing with many of the world's major orchestras, including the Wiener Symphoniker, Orchestre Philharmonique de Bordeaux, Deutsches Symphonie-Orchester Berlin, Royal Philharmonic Orchestra, Berliner Symphoniker, London Philharmonic Orchestra, City of Birmingham Symphony Orchestra, Dresdner Philharmonie, BBC Philharmonic, Czech Philharmonic Orchestra, Berliner Symphoniker, Moscow Philharmonic Orchestra, Rotterdam Philharmonic, Israel Sonfinietta, Stuttgart Philharmonic, the Hallé Orchestra, and the Royal Stockholm Philharmonic, under conductors Esa-Pekka Salonen, Paavo Berglund, Neeme Järvi, Franz Welser-Möst, Gennady Rozhdestvensky, Leif Segerstam, and Eri Klas. Thedéen is also active as a chamber musician, and as such appears in prestigious concert venues worldwide such as Wigmore Hall, Carnegie Hall, and the Concertgebouw in Amsterdam. He often participates in prestigious music festivals, among them the Verbier Festival, Prague Spring Festival, the festivals in Schleswig-Holstein, Bordeaux, Oslo, Bath, Stavanger, and Kuhmo.
Since 1986, Thedéen has made numerous recordings for BIS, featuring standard repertoire works as well as contemporary music, including the renowned Dvořák Cello Concerto. His album of Shostakovich Cello Concertos won the Cannes Classical Award, and his recording of J.S. Bach's Solo Suites for Cello was named Editor's choice in BBC Music Magazine. Thedéen has toured with soloists including Julian Rachlin and Janine Jansen to festivals in Europe, New Zealand, and Australia. He has also toured Scandinavia and England with the Musica Vitae Chamber Orchestra of Sweden.
Thedéen has toured worldwide with Janine Jansen & Maxim Rysanov, following a recording with DECCA, he performed with the London Philharmonic Orchestra (conducted by Mario Venzago), toured with the BBC Welsh Symphony Orchestra, and recorded with NDR Orchestra in Hannover, Germany. Career highlights include concerts in Finland, Spain, and a chamber music tour which included appearances at Wigmore Hall and Carnegie Hall. Recent appearances included performances at the Helleruplund Kirke and the Hørsholm Musikforening in Denmark, an Australasian Tour including performances with the Auckland Philharmonia and the Tasmanian Symphony Orchestra.
Thedéen was appointed Professor at the Norwegian Academy of Music in fall of 2017, and has been Professor at the Edsberg Music Institute in Stockholm since 2016. He plays a cello by David Techler, dating from 1711, formerly owned by Lynn Harrell.
Born in 1963, Swedish pianist Roland Pöntinen made his debut at age 17 with the Royal Stockholm Philharmonic. Since then he has performed with the major orchestras in Scandinavia, Germany, France, Spain, Italy, Greece, Holland, Belgium, Great Britain, Ireland, Russia, the US, Japan, Korea, Australia, and New Zealand. Highlights include concerts with the Los Angeles Philharmonic at the Hollywood Bowl, playing the Ligeti Piano Concerto at the London Proms, and performances with the Philharmonia Orchestra in Paris (Chatelet) and London (Royal Festival Hall). Pöntinen and violinist Ulf Wallin gave the world premiere in spring 2006 of the Anders Eliasson's Double Concerto, which was written for them and commissioned by the Finnish Radio Orchestra.
He and fellow Swede, Love Derwinger, also enjoy success performing the double piano concerto repertoire. He has collaborated with, amongst others, Marin Alsop, Neeme Järvi, Paavo Järvi, Myung-Whun Chung, Péter Eötvös, Yevgeny Svetlanov, Rafael Frühbeck de Burgos, Esa-Pekka Salonen, Jukka-Pekka Saraste, John Storgårds, Franz Welser-Möst, David Zinman, Sergiu Comissiona, Leif Segerstam, Okko Kamu, János Fürst, Sixten Ehrling, Jacques Mercier, and Mikhail Agrest.
Although a great virtuoso with a concerto repertoire ranging from the classics to unusual and demanding works like the Barber, Ligeti, and Scriabin concerti, Pöntinen devotes a great deal of attention to the recital repertoire and is also a very keen chamber music player. He has participated in a number of festivals such as Berlin Festival, Schleswig-Holstein Festival, Edinburgh Festival, La Roque d'Antheron Festival, Maggio Musicale Fiorentino, Oviedo Piano Festival, Kuhmo Chamber Music Festival, Salzburg Festival, Piano Rarities in Schloss vor Husum, and Styriarte in Graz. In the summer of 2007 he performed at both the Ruhr Klavier Festival, Germany (this performance was televised) and in Verbier, Switzerland.
Pöntinen has made over 70 recordings on the BIS, Philips, Arte Nova, and CPO labels, as well as his own Haddock label. He is also an active composer and his work Blue Winter was performed at Carnegie Hall in New York by the Philadelphia Orchestra and Wolfgang Sawallisch.
In the UK, Pöntinen has performed at Wigmore Hall many times, most recently with clarinetist Martin Fröst. He has given two solo recitals for the BBC with a third planned, as well as master classes. He has played works by Rachmaninov with the London Philharmonic Orchestra and Marin Alsop, performed on several occasions with the Scottish Chamber and Bournemouth Symphony Orchestras, as well as playing at the Proms (works by bothGrieg and Ligeti). In September 2007 he made a successful debut with the Orchestra of Opera North and Jacek Kaspszyk playing the Grieg Concerto.
Pöntinen is a member of the Swedish Royal Academy of Music and has recently received the Royal Gold Medal "Litteris et artibus" for achievements in the artistic field.