Connecting AppleTree Families through Art
Phillips@THEARC Exhibition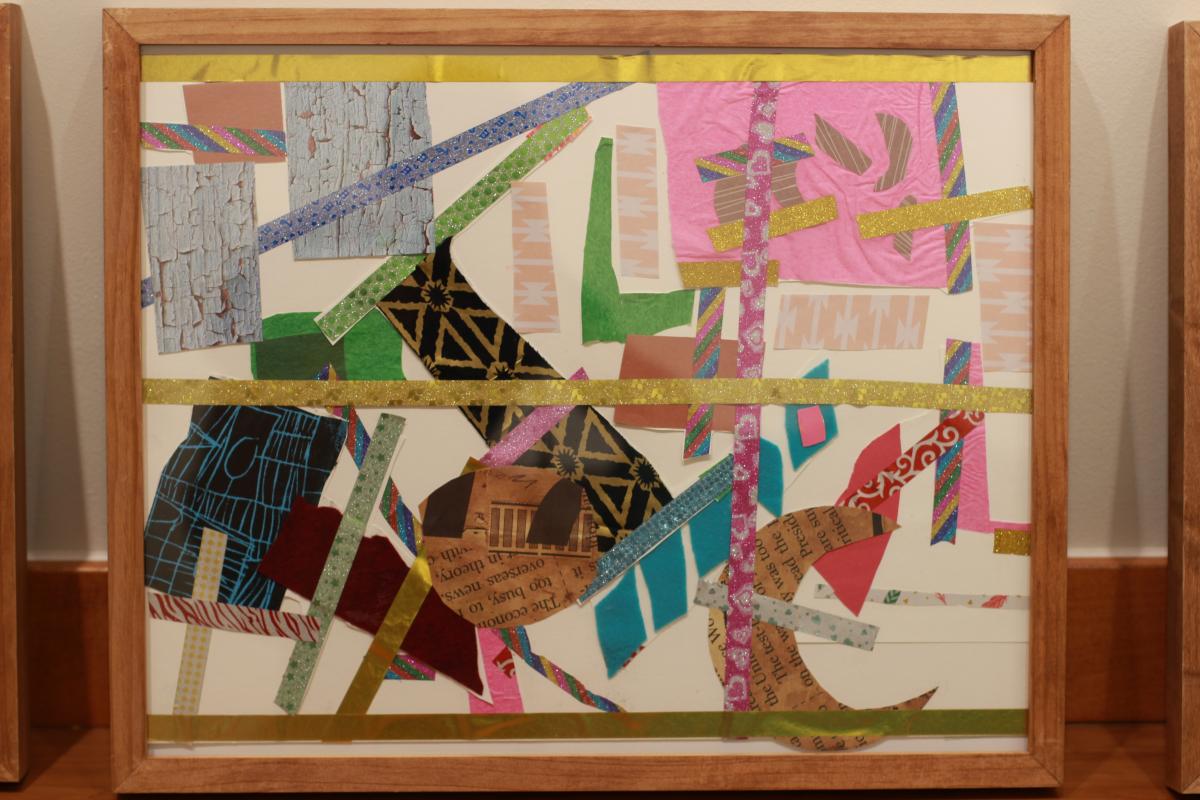 This exhibition is the culmination of the parent-child workshop with AppleTree Early Learning Center.
About the Exhibition
The Phillips collaborated with the family engagement wing of the AppleTree Early Learning Public Charter Schools, our upstairs neighbors in THEARC WEST building. The co-created program included a series of workshops for AppleTree families to create family symbol-portraits that reflect their personal stories. Over the course of four weeks, families were energized by artists Jacob Lawrence and Paul Klee and learned collage and printmaking techniques. Parents and caregivers discussed impactful family stories with their four- and five-year old children, and collaborated as families to make artistic choices about the colors, shapes, symbols, and materials that would best represent their family story. The program culminated in an exhibition on view at Phillips@THEARC and then at The Phillips Collection.