Shai Wosner will return to the Phillips with two performances of Schubert's last six piano sonatas.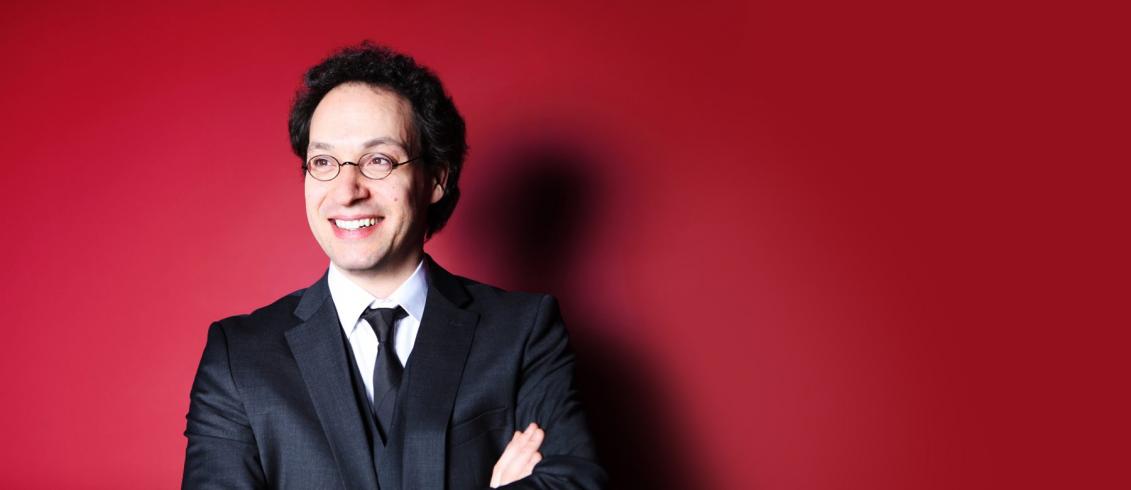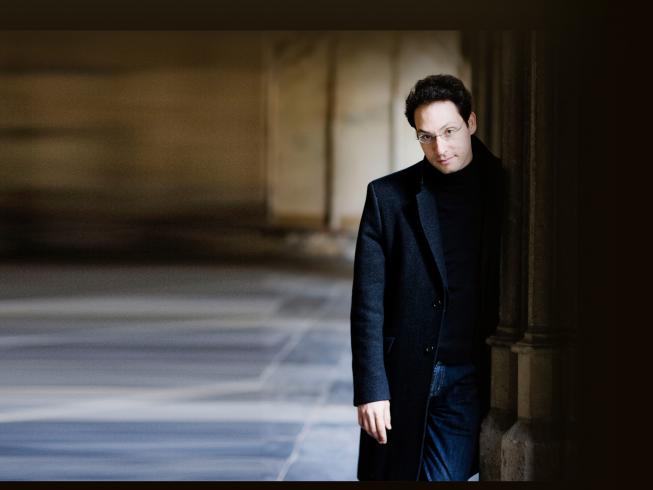 Program
Born in Israel and a student of Emanuel Ax at the Juilliard School, Shai Wosner has become one of the most sought-after interpreters of the Viennese Classics as both soloist and chamber music partner. He is also noted for his passionate advocacy of contemporary music. Among his recordings, the coupling of concertos by Haydn and Ligeti was chosen as one of the Best Classical Recordings of 2016 by The New York Times. Long admired for his Schubert playing, including a recording of two late sonatas praised by Gramophone for its "unfaltering authority and character," Wosner presents two recitals that offer a very rare chance to hear Schubert's last six piano sonatas in sequence. These masterpieces were composed between 1825 and 1828, and the last three sonatas were all completed in an astonishing burst of creativity during September 1828.
PROGRAM:
FRANZ SCHUBERT (1797-1828)
Piano Sonata No. 16 in A minor, D. 845 (Op. 42)
     Moderato
     Andante poco moto
     Scherzo & Trio. Allegro vivace - Un poco piu lento
     Rondo. Allegro vivace 
FRANZ SCHUBERT (1797-1828)
Piano Sonata No. 17 in D Major ("Gasteiner"), D. 850 (Op. 53)
     Allegro vivace
     Con moto
     Scherzo & Trio. Allegro vivace
     Rondo. Allegro moderato
INTERMISSION
FRANZ SCHUBERT (1797-1828)
Piano Sonata No. 18 in G Major ("Fantasie"), D 894 (Op. 78)
     Molto moderato cantabile
     Andante
     Minuetto. Allegro moderato
     Allegretto
---
Please note that this concert will be held at The Society of the Cincinnati at Anderson House, 2118 Massachusetts Ave., NW.
About the Artist
Pianist Shai Wosner has attracted international recognition for his exceptional artistry, musical integrity, and creative insight. His performances of a broad range of repertoire—from Beethoven and Schubert to Ligeti and the music of today—reflect a degree of virtuosity and intellectual curiosity that has made him a favorite among audiences and critics, who note his "keen musical mind and deep musical soul" (NPR's All Things Considered).
This season Wosner launches a new recital series, Schubert: The Great Sonatas, which continues his career-long, critically acclaimed engagement with the composer's music. The series comprises Schubert's last six piano sonatas over multiple programs at the 92nd Street Y in New York, the Phillips Collection in Washington, DC, and Duke University in Durham, NC. He performs works from his latest solo recording, Impromptu (Onyx Classics), which features an eclectic mix of improvisationally inspired works by composers from Beethoven to Ives, in a recital presented by Peoples' Symphony Concerts in New York, and will also perform with the Alabama, Princeton, and Singapore symphony orchestras. Wosner will also continue his Bridge to Beethoven series with violinist Jennifer Koh, among other performances.
In addition to Impromptu, his recordings for Onyx include concertos and capriccios by Haydn and Ligeti with the Danish National Symphony conducted by Nicholas Collon; solo works by Brahms and Schoenberg; works by Schubert paired with new commissions from Missy Mazzoli; and Beethoven's complete sonatas and variations for cello and piano with Ralph Kirshbaum. He also performs works by Bartók, Janáček, and Kurtág on a recording with Ms. Koh for Cedille Records.
Wosner is a recipient of Lincoln Center's Martin E. Segal Award, an Avery Fisher Career Grant, and a Borletti-Buitoni Trust Award. He was in residence with the BBC as a New Generation Artist and is a former member of Lincoln Center's Chamber Music Society Two. For several consecutive summers, he was involved in the West-Eastern Divan Workshop led by Mr. Barenboim and toured as soloist with the West-Eastern Divan Orchestra. Wosner has appeared with the orchestras of Atlanta, Baltimore, Berkeley, Chicago, Cleveland, Dallas, Indianapolis, Los Angeles, Milwaukee, Philadelphia, Pittsburgh, and San Francisco, and the St. Paul and Los Angeles Chamber Orchestras, among others.
Born in Israel, Wosner studied piano with Emanuel Krasovsky as well as composition, theory, and improvisation with André Hajdu, and at The Juilliard School with Emanuel Ax.