Renoir and Friends
Luncheon of the Boating Party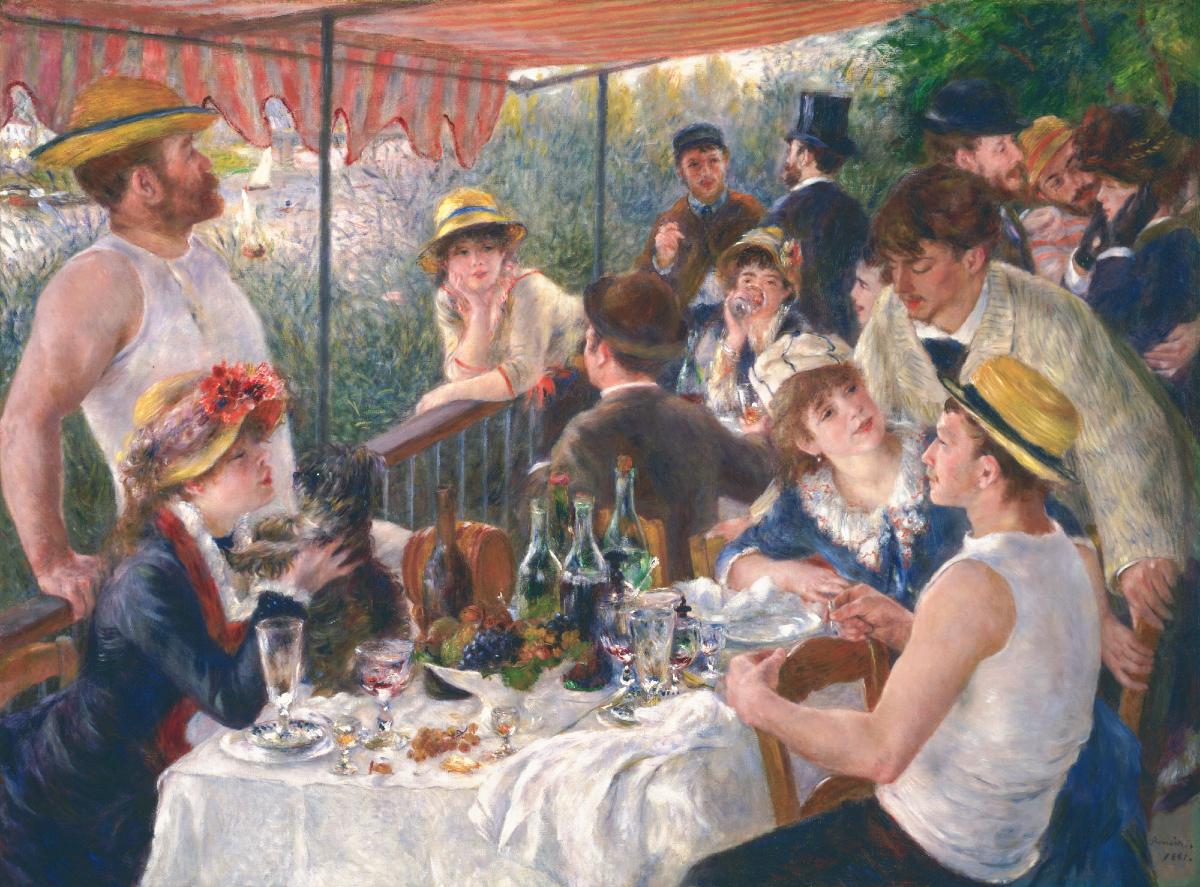 Recognized as one of the greatest achievements of Pierre-Auguste Renoir's career, Luncheon of the Boating Party (Le Déjeuner des canotiers) (1880–81) is a marvel of plein-air painting on a grand scale. The first exhibition to focus specifically on this singular masterwork, Renoir and Friends features more than 40 carefully chosen works—paintings, drawings, pastels, prints, and photographs from public and private collections around the world—that uncover the circumstances leading up to the painting's creation, the diverse and fascinating circle of friends who inspired it, and the complex evolution of the work itself, mostly painted on the balcony of the Fournaise restaurant in Chatou.
Success came slowly to Renoir. The Franco-Prussian War of 1870–71 caused economic depression in France. Impressionism was controversial and not well received by tradition-bound critics and institutions. But the establishment of the Third Republic brought a tide of optimism and prosperity that lifted Renoir's fortunes toward the end of the decade. Keenly aware of the value of personal contacts and social connections, the artist cultivated the support of writers who understood and praised his work and collectors who purchased, and soon, in greater numbers, commissioned portraits and decorations.
Among those who helped him weather the challenging years of the 1870s were the very individuals who modeled in 1880 for Luncheon of the Boating Party. A diverse group of men and women, these friends offered Renoir essential support and encouragement; especially important were his wife and frequent model Aline Charigot, artist and boating enthusiast Gustave Caillebotte, and art critic and collector Charles Ephrussi. Renoir and Friends brings to life each of the friends the artist chose as inspiration for the work that remains an icon of Impressionism.
---
Exhibition Curator Eliza Rathbone introduces the exhibition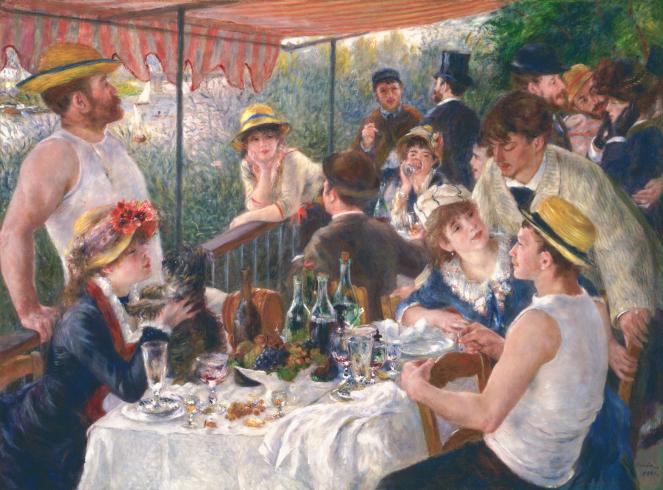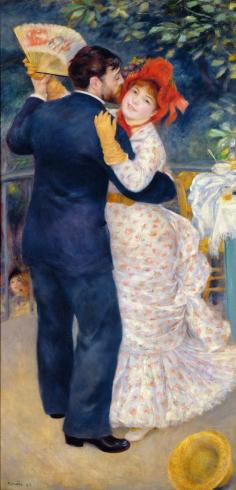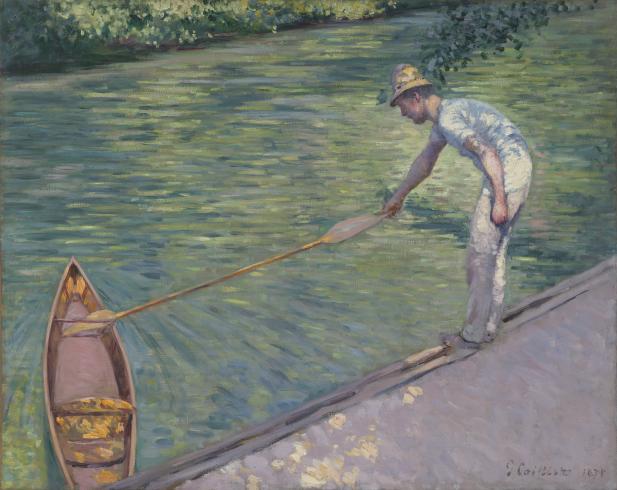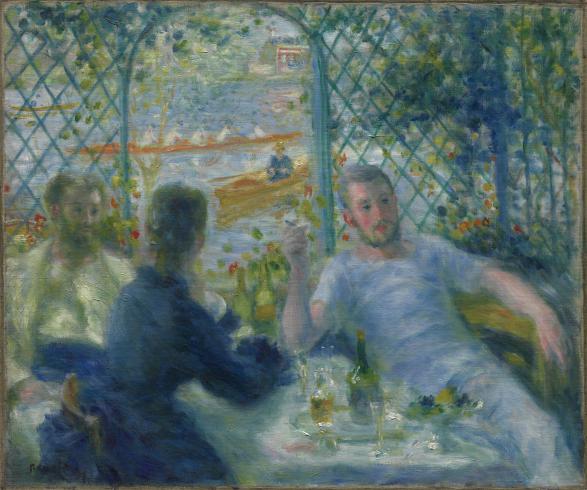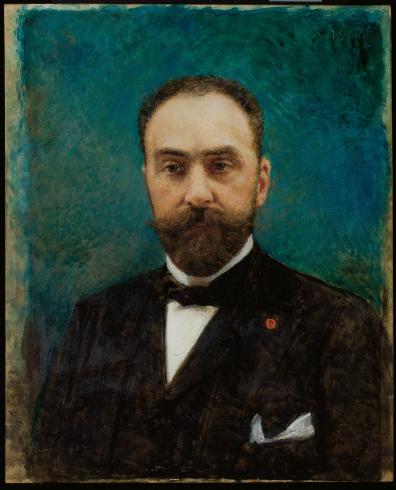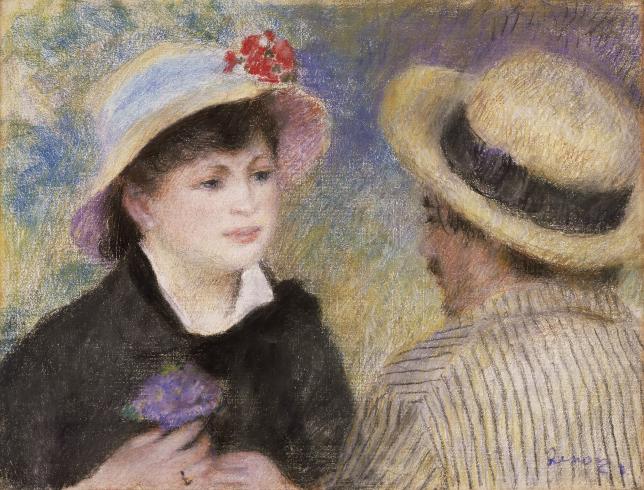 How Luncheon of the Boating Party ended up at the Phillips
Exhibition Support
The exhibition is organized by The Phillips Collection.
With the generous support of The Florence Gould Foundation
Additional support is provided by the Ednah Root Foundation, the MARPAT Foundation, the National Endowment for the Arts, the Robert Lehman Foundation, Sotheby's, and Steve and Andrea Strawn.

Brought to you by the Exhibition Committee for Renoir and Friends: Luncheon of the Boating Party
Additional in-kind support provided by