Glass@80: Dennis Russell Davies & Maki Namekawa
Two Pianos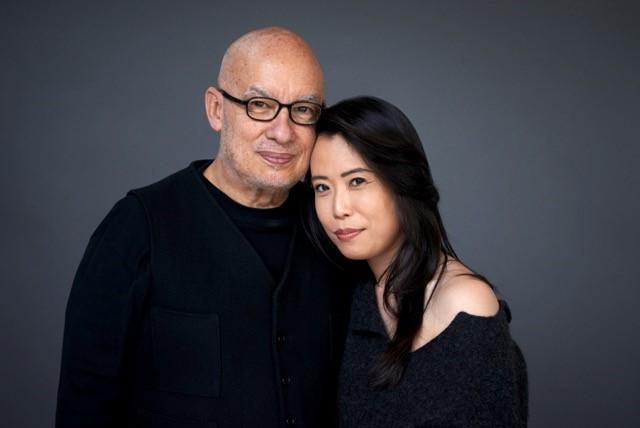 Dennis Russell Davies and Japanese pianist, Maki Namekawa, will perform duo piano selections by Shostakovich, Stravinsky, Schwertsik, and Philip Glass.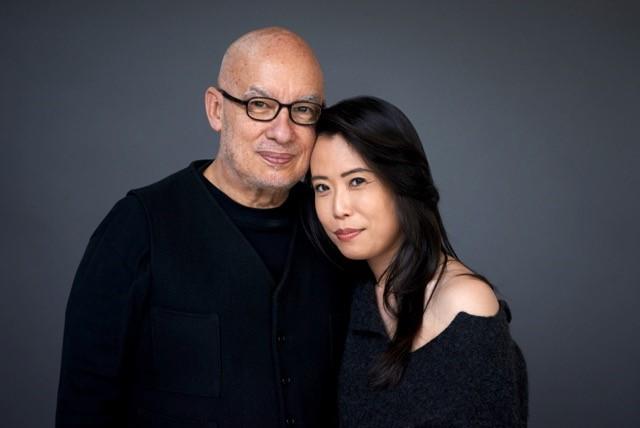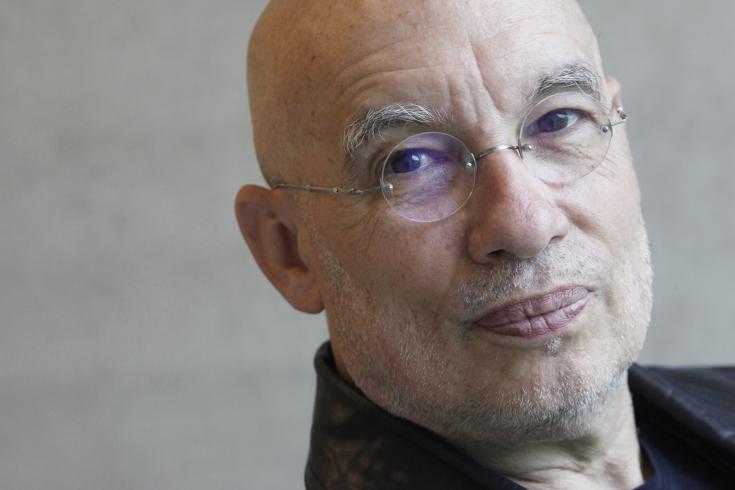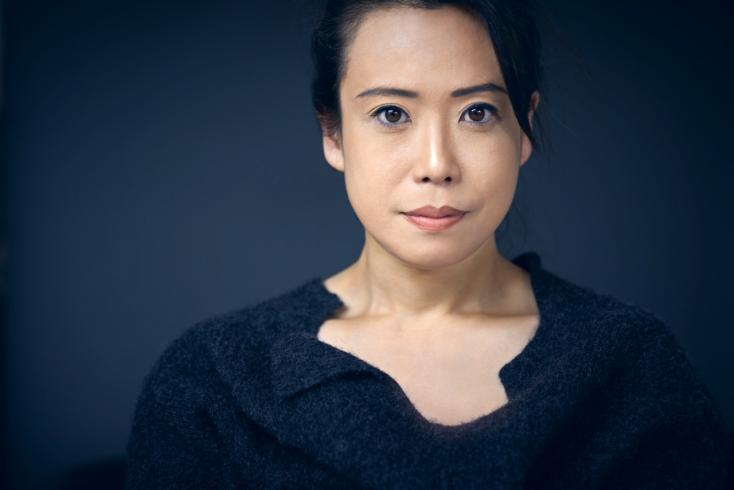 Program
Dennis Russell Davies has had a distinguished career as both a pianist and a conductor in the US and in Europe. Founder of the American Composers Orchestra, he has also held esteemed positions with the St. Paul Chamber Orchestra, the Bruckner Orchester Linz, and the Stuttgart Opera. His partnership with Maki Namekawa began in 2003, and together they have performed all over the world in programs that often include music by Philip Glass. Maki Namekawa, a renowned piano soloist, has the distinct honor of recording Glass's complete piano etudes. This concert, celebrating Philip Glass's 80th birthday, features Glass's Four Movements for Two Pianos alongside works by Kurt Schwertsik and the tour de force that is Stravinsky's four-hand arrangement of The Rite of Spring.
PROGRAM:
DMITRI SHOSTAKOVICH (1906-1975)
Concertino for Two Pianos in a minor, Op. 94 
     Adagio – Allegretto – Adagio
     Allegretto – Adagio – Allegro
IGOR STRAVINKSY (1882-1971)
Le Sacre du printemps (arranged for piano 4 hands by the composer)
Intermission
KURT SCHWERTSIK (b. 1935)
Incidental music to Macbeth 
     Enter Three Witches
     Something Wicked This Way Comes
     All The Perfumes of Arabia Will Not Sweeten This Little Hand
     Fire burn & Couldron Bubble
     Till Birnam Forest Come To Dunsinane
     The Wood Began To Move
PHILIP GLASS (b. 1937)
Four Movements for Two Pianos (2008)
About the Artists
Dennis Russell Davies and Maki Namekawa worked together for the first time in 2003. After their highly acclaimed performance at the Ars Electronica Festival in Linz, Austria, both musicians decided to continue their cooperation as a piano duo. Ever since then, they have given numerous performances. In New York they appeared at the Metropolitan Pavilion, at the Miller Theater and at the Austrian Culture Forum. Across the US, they have given further recitals at the Festival of Fine Arts of Florida Southern College in Lakeland, at Valparaiso University Center for the Arts, at Northwestern University in Evanston and at Other Minds Festival of New Music at the Herbst Theatre in San Francisco. In Europe the duo has performed at Colmar International Music Festival (France), at the Rheingau Festival (Germany), at Klangspuren (Switzerland) and at the Transart Festival (Italy). They are invited to perform on a regular basis at the Ruhr Piano Festival, at Ars Electronica in Linz and at Gmunden Festwochen. On the occasion of the Mozart Year in 2006, they collaborated with the Freyer Ensemble on Alexander Zemlinsky's four-hand piano arrangement of the Magic Flute, a musical theatre production that reaped major successes in Germany and other countries. Furthermore Namekawa and Davies performed Zemlinsky's four-hand arrangement of Beethoven's "Fidelio" in a choreography by Jochen Ulrich at Linz Opera and at Theater an der Wien.
The duo's DVD entitled "images 4 music", featuring Steve Reich's Piano Phase along with Philip Glass's two works Les Enfants Terribles and Visuals (coupled with images by Martin Wattenberg, Lotte Schreiber and Norbert Pfaffenbichler), was nominated for the 2005 SWR/ZKM International Media Award for Science & Art and broadcast by SWR, ARTE and DRS (Swiss Television) in October of that same year. In early 2006 they released Alexander Zemlinsky's four-hand piano arrangement of Mozart's "Magic Flute" on CD. In June 2007 the Ruhr Piano Festival Edition also released their recording of Beethoven's Fidelio, likewise in a four-hand piano arrangement by Zemlinsky. In 2009 a CD with "American Piano Music" was released with works of Leonard Bernstein, Aaron Copland und Philip Glass, followed by a CD with Haydn's The Seasons and  The Creation in 2010, also in a four-hand piano arrangement by Zemlinsky.
In April 2009 they performed Brahms and Bernstein at the Benaroya Hall in Seattle. Then, in May, at the "Musik im Riesen" festival held at Swarovski Crystal Worlds in Wattens (Tyrol), they performed the Austrian première of Philip Glass's "Four Movements for Two Pianos" and in July 2009 at Lincoln Center Festival New York the same work's US première. Recent US performances include the group's 2012 performance at The Morgan Library in New York that included the world premiere of Glass's Stokes for piano four-hands,  and at (Le) Poisson Rouge with a multimedia performance of Le Sacre du Printemps celebrating its 100th anniversary in 2013 with visuals by Gerfried Stocker.
Maki Namekawa studied piano at Kunitachi College of Music in Tokyo with professors Mikio Ikezawa and Henriette Puig-Roget (Conservatoire de Paris). In 1994 she won the Leonid Kreutzer Prize, awarded yearly by the Japanese Kreutzer Society. In 1995 she continued her studies with Werner Genuit and Kaya Han at Karlsruhe School of Music, where she completed her diploma as a soloist with special distinction. She then went on to perfect her artistry in Classical-Romantic repertoire with Edith Picht-Axenfeld, and in contemporary music with György Kurtág, with Pierre-Laurent Aimard (Cologne Musikhochschule), Prof. Dr. Stefan Litwin (Saarbrücken Conservatory) and Florent Boffard.
In the meantime, Maki Namekawa embarked on an impressive international solo career, performing with renowned ensembles such as the Amsterdam Concertgebouw, the Munich and Dresden Philharmonic Orchestras, Stuttgart Chamber Orchestra and the Linz Bruckner Orchestra. She made recordings for Radio France, WDR Cologne, BR Munich, SR Saarbrücken, HR Frankfurt and for the SWR in Stuttgart and Karlsruhe, for AVRO Klassiek (Hilversum) and for Swiss Radio.
Although Maki Namekawa feels just as much at home in Classical-Romantic repertoire as in new music, her pronounced goal is to make works by contemporary composers better known to a wider audience and to integrate recent compositions into the "normal" musical panorama. She makes regular appearances on the international music scene, as for instance at the Ruhr Piano Festival, at the WDR Cologne Radio Festival "Pianorama", at Berlin Music Biennale, at the Eclat Festival in Stuttgart, at Rheingau Music Festival, at Klangspuren (Schwaz, Austria) and at the Ars Electronica Festival in Linz. Namekawa has often collaborated in concert performances and recording projects organized by the ZKM Center for Arts and Media in Karlsruhe. Furthermore, she has made guest appearances at Suntory Hall in Tokyo, for example.
Since 2005, Maki Namekawa and Dennis Russell Davies have been performing together on a regular basis as a piano duo in Europe and the US – for instance, in Oct 2007 at Other Minds Festival of New Music in San Francisco's Herbst Theatre, and yearly at the Ruhr Piano Festival from 2006 to 2009. The audience in the Essen Philharmonie was thrilled with their première performance in July 2008 of Philip Glass's "Four movements for two pianos", commissioned by the Ruhr Piano Festival on the occasion of its 20th anniversary.
In the last years Maki Namekawa played Alfred Schnittke's Piano Concerto with the Concertgebouw Amsterdam as well as Elliott Carter's "Dialogues for Piano and Orchestra". With a series of renowned European ensembles she has also given successful performances of such seldom heard works as Stravinsky's "Concerto for Piano and Wind Instruments", Shostakovich's Second Piano Concerto, Schoenberg's Piano Concerto op.42 and John Cage's "Concerto for Prepared Piano and Chamber Orchestra".
In April 2009, she performed Alan Hovhaness's "Lousadzak for Piano and String Orchestra" in Seattle's Benaroya Hall with the Seattle Symphony Orchestra conducted by Dennis Russell Davies. Since then she appeared with Linz Festival Sinfonietta conducted by Howard Griffiths and played the piano concert of György Ligeti with the Munich Chamber Orchestra. In 2012 she performed Arvo Pärts "Lamentate" at Carnegie Hall New York and Igor Strawinskys concert for piano and wind instruments with the Bamberger Symphoniker.
Dennis Russell Davies is a native of Toledo, Ohio. He studied piano and conducting at The Juilliard School of Music New York. He began his career as Chief Conductor of the Norwalk Symphony Orchestra, Conneticut (1969 – 1973), the St. Paul Chamber Orchestra (1972 –1980) and the American Composers Orchestra, New York (1977 –2002).  He was one of the founders of the American Composers Orchestra. In 1980, Maestro Davies immigrated to Europe, moving first to Germany and later to Austria. Once in Europe, Maestro Davies established himself as one of the leading conductors of his era. He became the General Music Director of the Staatstheater Stuttgart (1980 – 1987), followed by his appointment as the General Music Director of the City of Bonn, which encompassed the Beethovenhalle Orchester Bonn, the Opera, and the Internationales Beethovenfest (1987 –1995). He returned to Stuttgart in 1995 as the conductor of the Stuttgarter Kammerorchester, a position he held until 2006. In 1996, Dennis Russell Davies added the positions of Chief Conductor with the Radio-Symphonieorchester Wien and as Professor of Conducting at the Mozarteum Salzburg to his credentials. During his tenure in Stuttgart, Maestro Davies recorded the complete 107 Symphonies by Joseph Haydn; it took him eleven years to accomplish this remarkable feat. To this day, these recordings hold the distinction of being only the third complete edition of Haydn's Symphonies worldwide. In 2009, Maestro Davies was appointed Chief Conductor of the Sinfonieorchester Basel, in Switzerland. 
In 2002 Dennis Russell Davies became the Chief Conductor of the Bruckner Orchester Linz and the Opera Director of the Landestheater Linz. He and the orchestra have extended their devotion to Bruckner's music to include a wide range of international composers with a significant focus on new works. Highly respected in the US, Maestro Davies has returned to his country to conduct performances with the Symphony Orchestras of Chicago, Boston, New York, Philadelphia and Cleveland. He is a frequent guest conductor with the Gewandhausorchester Leipzig, the Dresdner Philharmonie, the Filarmonica della Scala Milano and the Münchner Philharmoniker
Maestro Davies leads several new opera and ballet productions at the Landestheater Linz each season. Further operatic performances have taken him to such legendary venues as the Bayreuther Festspiele and the Salzburger Festspiele, the Lincoln Center Festival in New York, Houston Grand Opera, the Staatstheater Hamburg and Nationaltheater München. He has collaborated with distinguished opera directors including Harry Kupfer, Götz Friedrich, Achim Freyer, Peter Zadek, Robert Altmann, Juri Ljubimov, Olivier Tambosi, Robert Wilson and Ken Russell. His most recent operatic successes have been at the Lyric Opera of Chicago, the Teatro Real in Madrid, The Metropolitan Opera New York, and the Opéra National de Paris.