Intersections: Bettina Pousttchi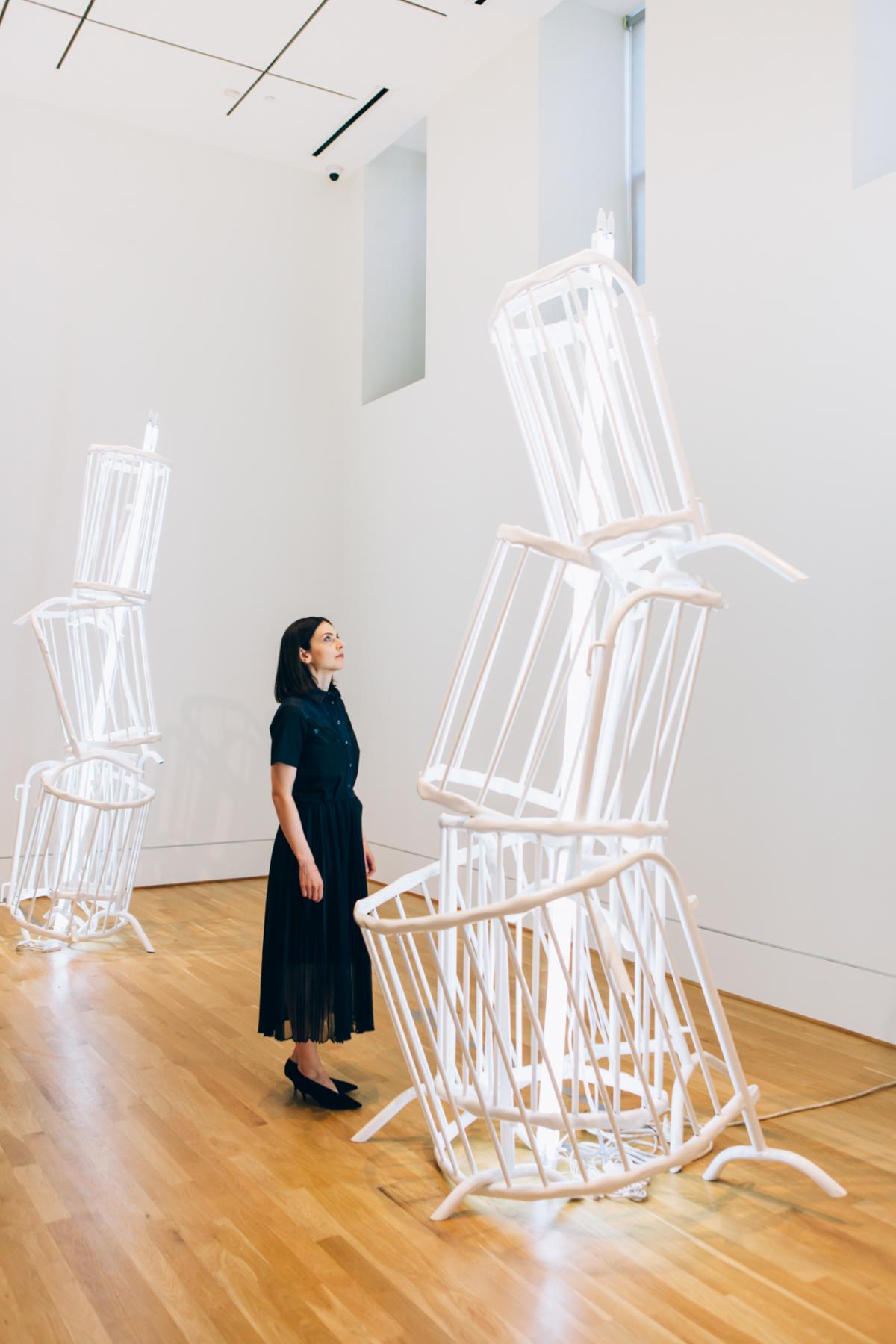 Through photography and sculpture, Berlin-based artist Bettina Pousttchi explores the history and memory of architecture. In her series Double Monument for Flavin and Tatlin (2010–2014), Pousttchi incorporates constraining materials like rails, street barricades, and metal crowd barriers into sculptural forms with spiraling vertical towers and neon light tubes. These "double monuments" reference the work of Russian constructivist sculptor-architect Vladimir Tatlin from the 1920s and American minimalist artist Dan Flavin from the 1960s, created in homage to Tatlin.
Five Double Monument sculptures, ranging from 8 to 12 feet, are on view, dramatically illuminating the space with their neon lights. The sculptures are paired with Naum Gabo's Linear Structure in Space No. 1 (1943) and photographs from the 1930s and 1940s by Berenice Abbott, Louis Faurer, Alfred Eisenstaedt, and Gjon Mili, black-and-white images that underline the theme of illuminated space presented in Pousttchi's work.
Intersections artist Bettina Pousttchi presents Double Monuments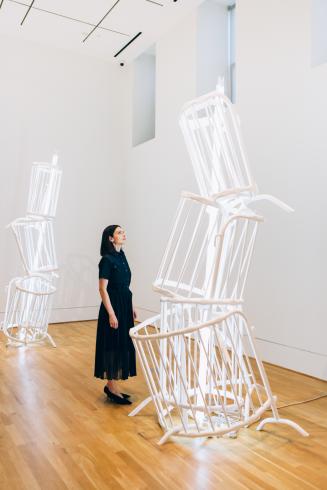 Bettina Pousttchi is a Berlin-based artist working in photography, video, and sculpture. Born in Mainz, Germany in 1971, Pousttchi trained at the Runstackademie Dusseldorf and participated in the Independent Study Program at the Whitney Museum in New York in the 1990s. Her work investigates both the constructed nature and fleeting qualities of memory by transforming architecture through photography and sculpture, and constructing monuments as indicators of history and containers of memory. 
---
Intersections Contemporary Art Projects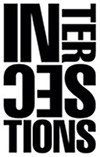 Intersections is a series of contemporary art projects that explores—as the title suggests—the intriguing intersections between old and new traditions, modern and contemporary art practices, and museum spaces and artistic interventions. Whether engaging with the permanent collection or diverse spaces in the museum, the projects suggest new relationships with their own surprises.
Many of the projects also riff on the nontraditional nature of the museum's galleries, sometimes activating spaces that are not typical exhibition areas with art produced specifically for those locations.
Intersections is presented by

Additional support provided by Phillips Collectors Forum members.