Metropolis Ensemble
Electro-Acoustic Music Experience
The Grammy-nominated Metropolis Ensemble, led by conductor Andrew Cyr, "a prominent influence in the world of newly emerging music" (The Washington Post), presents its groundbreaking site-specific project Brownstone. Recent Rome Prize winner for composition Paula Matthusen introduces a world-premiere designed for The Phillips Collection.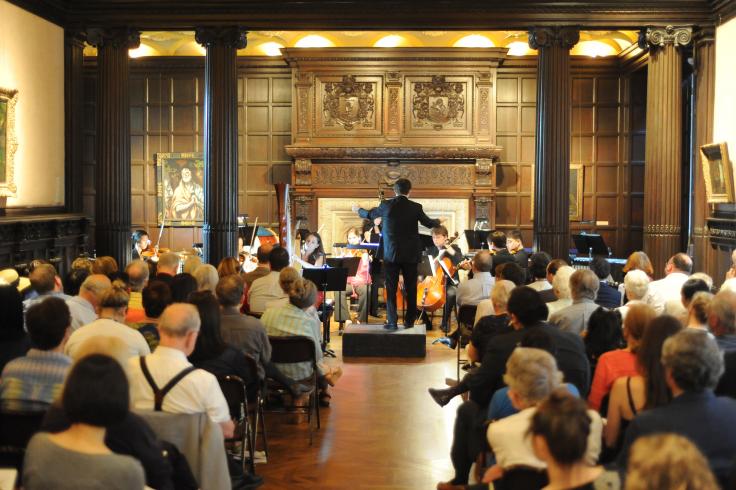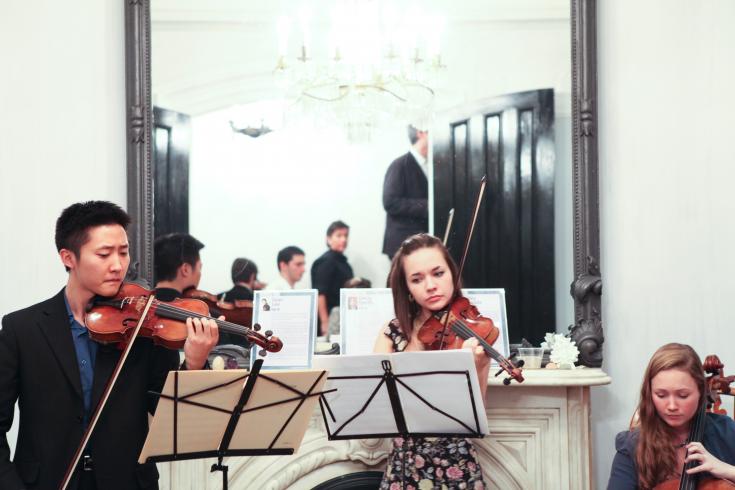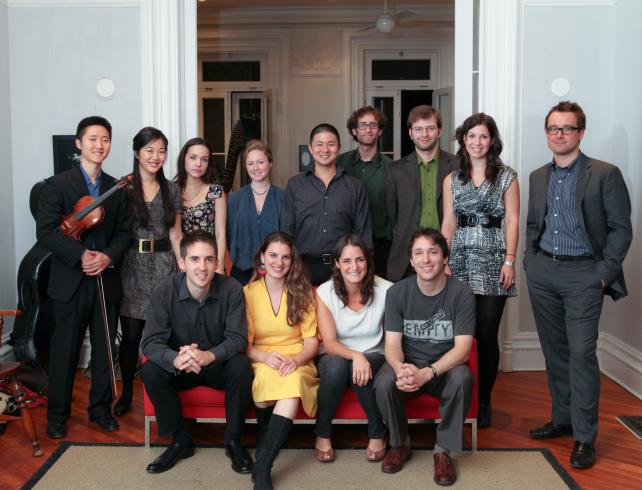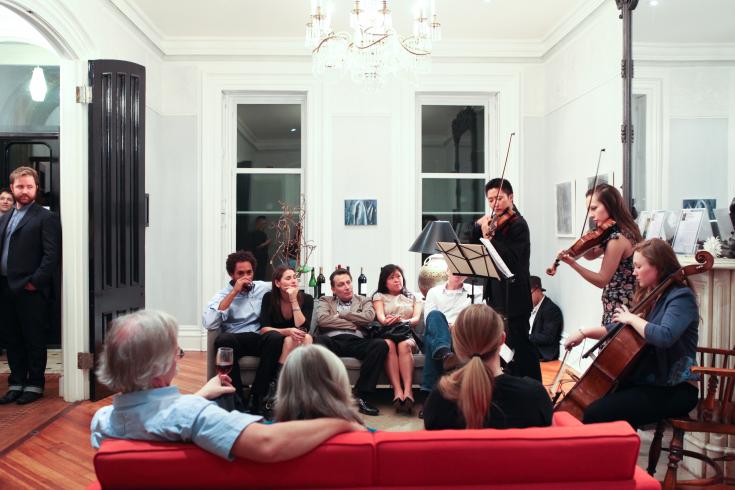 Program
The Grammy-nominated chamber orchestra 
Metropolis Ensemble
, led by conductor Andrew Cyr, "a prominent influence in the world of newly emerging music" (
The Washington Post
), presents the latest iteration of its ongoing, site-specific project 
Brownstone.
 This ground-breaking "concert-installation" features three electro-acoustic works where audience members leave their chairs behind to experience The Phillips Collection from a new perspective, including the World Premiere of a newly commissioned work by Paula Matthusen (2014 Elliot Carter Rome Prize winner). Commissioned in honor of the 75th Anniversary Season of Phillips Music, 
between the smell of dust and moonlight 
will 
engage with the idea of the gradual evolution of space and the multiple roles it may serve. Written specifically for The Phillips Collection, the piece draws on its present incarnation as renowned art museum as well as the traces of its domestic past, as evidenced by its unique doorways and fireplaces.
This concert will also feature music by Polish-American composer Jakub Ciupinski (Brownstone (2010) with violin soloist and Metropolis concertmaster Kristin Lee) and Pulitzer-Prize finalist Christopher Cerrone (Memory Palace (2012) featuring solo percussionist Ian Rosenbaum), transporting audience members throughout many of the museum's galleries and spaces.


PROGRAM

JAKUB CIUPINSKI
Brownstone* 

CHRISTOPHER CERRONE
Memory Palace* 

PAULA MATTHUSEN
between the smell of dust and moonlight (World Premiere**)
*Washington, DC Premiere
**Commissioned by Metropolis Ensemble in collaboration with The Phillips Collection for Phillips Music's 75th Anniversary 
About the Ensemble
Metropolis Ensemble is a professional chamber orchestra and ensemble based in New York City dedicated to classical music in its most contemporary forms. Emerging a new generation of outstanding composers and performers, Metropolis Ensemble has quickly established a reputation for presenting "new music played with the same kind of panache and bravura we usually experience only in performances of standard repertoire" (Esa-Pekka Salonen).
Led by Grammy-Nominated conductor Andrew Cyr, Metropolis Ensemble performs to capacity crowds, attracting diverse audiences by promoting an atmosphere of openness, discovery, and excitement about the process of creating and performing new music. Metropolis Ensemble has appeared at Lincoln Center's Out of Doors Festival, BAM, Wordless Music Series, Celebrate Brooklyn!, (Le) Poisson Rouge, The New Victory Theatre on 42nd and Broadway, MATA Festival, and in broadcasts by National Public Radio, WNYC Radio, WQXR Radio, and has been featured on Jimmy Fallon's Late Night on NBC television.
Watch & Listen
Lecture by composer Jakub Ciupinski on Music and Technology.
The Metropolis Ensemble in performance with another 2015/16 season featured artists, pianist Timo Andres.