Emanuel Ax, Piano
Benefit Concert and Dinner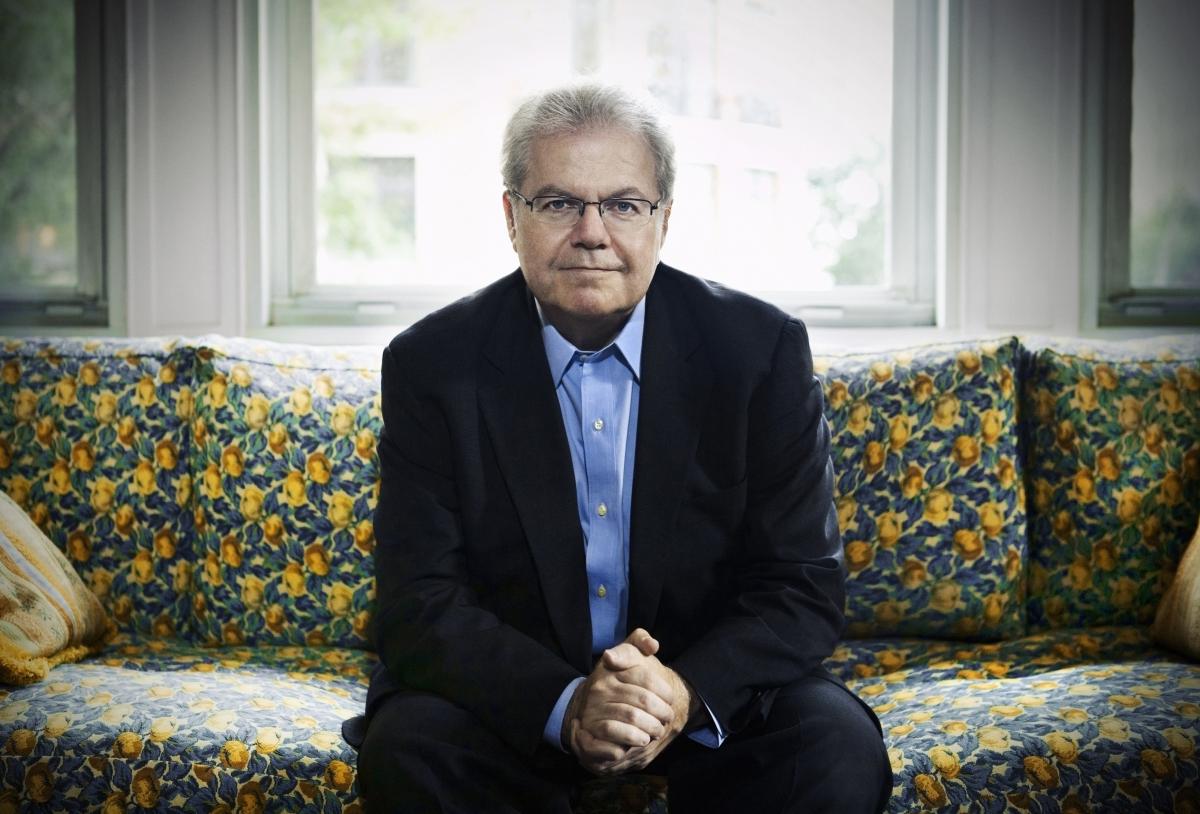 Emanuel Ax is among the most highly regarded pianists in the world. He gave his American debut at The Phillips Collection in 1967. For the 75th season, Ax presents, among others, Beethoven's "Appassionata" Sonata and works by C. P. E. Bach.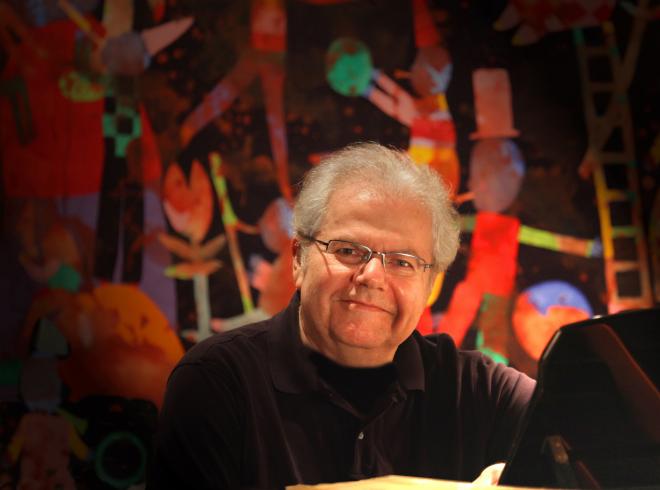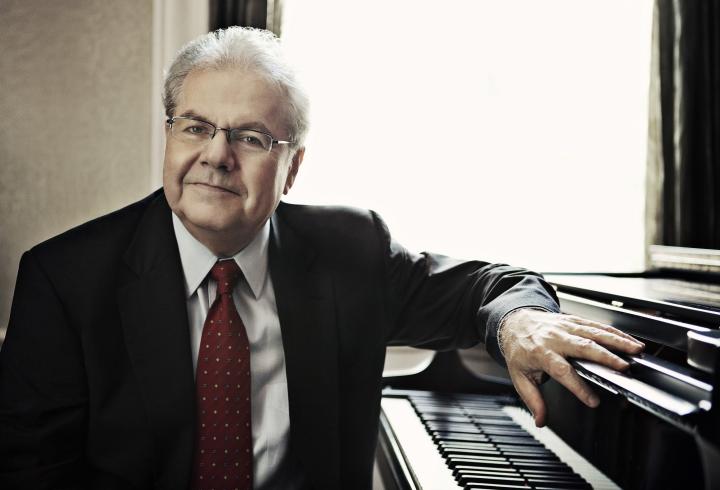 Program
The benefit concert and dinner takes place at Norton Manor, Potomac, Maryland. Cocktails will be served at 6 pm and the performance will begin at 6:30 pm. Dinner will follow at 8 pm.
---
Emanuel Ax is among the most highly regarded pianists in the world. He gave his American debut at The Phillips Collection in 1967, seven years before winning the first Arthur Rubinstein International Piano Competition. For the 75th season, Ax will present a program of Beethoven masterpieces for an intimate audience in support of Phillips Music.
PROGRAM TO BE SELECTED FROM THE FOLLOWING
LUDWIG VAN BEETHOVEN (1770-1827)
Piano Sonata No. 8 in C minor, Op. 13, "Pathetique"
    I. Grave - Allegro di molto e con brio
    II. Adagio cantabile
    III. Rondo. Allegro

Piano Sonata No. 16 in G Major, Op. 31 No.1
    I. Allegro vivace
    II. Adagio grazioso
    III. Rondo. Allegretto-Presto

Piano Sonata No. 23 in F minor, Op. 57, "Appassionata"
     I. Allegro assai
    II. Andante con moto
    III. Allegro ma non troppo - Presto
About the Artist
Born in Lvov, Poland, Emanuel Ax moved to Winnipeg, Canada, with his family when he was a young boy. His studies at the Juilliard School were supported by the sponsorship of the Epstein Scholarship Program of the Boys Clubs of America, and he subsequently won the Young Concert Artists Award. Additionally, he attended Columbia University where he majored in French. Mr. Ax captured public attention in 1974 when he won the first Arthur Rubinstein International Piano Competition in Tel Aviv. In 1975 he won the Michaels Award of Young Concert Artists followed four years later by the coveted Avery Fisher Prize.
Three prominent duo collaborations will be carried through Mr. Ax's current season. Beginning with the release of sonatas by Fauré and Strauss  on the Deutsche Grammophon label, Mr. Ax will partner with long-time friend and colleague Itzhak Perlman for concerts in Kansas City, Ravinia, Dallas, Washington, Los Angeles, San Francisco, Santa Barbara and La Jolla in the first half of the season. A return visit to Japan will be followed by concerts in Paris, Berlin, Rome, Tel Aviv and Amsterdam. As an annual guest with the New York Philharmonic he will play Brahms with Alan Gilbert in addition to return visits to orchestras in Houston, Chicago, and Pittsburgh as well as duos in Philadelphia and New York with violinist Pamela Frank in a program of Mozart sonatas. Long-standing partner Yo-Yo Ma will join him in Norfolk, VA, Washington, DC and Carnegie Hall where they will program all the Beethoven sonatas for cello and piano. Solo recitals in Tokyo, Arizona, Florida, Texas and Boston will culminate in Carnegie Hall as part of the hall's 125th anniversary celebrations in May.
Two projects were featured  in the second half of the 2014-15 season for Mr. Ax, the first being a two week "Celebrate the Piano" festival with the Toronto Symphony that he curated, which encompassed performances by multiple pianists, including Mr. Ax, exploring the many facets of the piano. The second was a European  tour with the Philadelphia Orchestra and Yannick Nézet-Séguin that began with a joint appearance in Carnegie Hall. Throughout the season he returned to the orchestras of New York, Los Angeles, San Francisco, Boston, Cincinnati, Dallas, Washington, Nashville, Atlanta, St. Louis, Montreal and Ottawa. Recitals took him to Vancouver, San Francisco and the mid-west ending in Lincoln Center's Tully Hall. In Europe, he returned to the Berlin Philharmonic followed by a tour to Vienna, Salzburg, Graz and London performing Winterreise with Simon Keenlyside as well as both Brahms Concerti in Amsterdam and Paris with the Chamber Orchestra of Europe under Sir Bernard Haitink. Other European orchestras last season featured the London Symphony, Czech Philharmonic, Tonhalle Zurich and the National Orchestras of Toulouse and Lyon.
A Sony Classical exclusive recording artist since 1987, recent releases include Mendelssohn Trios with Yo-Yo- Ma and Itzhak Perlman, Strauss's Enoch Arden narrated by Patrick Stewart, and discs of two-piano music by Brahms and Rachmaninoff with Yefim Bronfman. Mr. Ax has received GRAMMY® Awards for the second and third volumes of his cycle of Haydn's piano sonatas. He has also made a series of Grammy-winning recordings with cellist Yo-Yo Ma of the Beethoven and Brahms sonatas for cello and piano. His other recordings include the concertos of Liszt and Schoenberg, three solo Brahms albums, an album of tangos by Astor Piazzolla, and the premiere recording of John Adams's Century Rolls with the Cleveland Orchestra for Nonesuch. In the 2004/05 season Mr. Ax also contributed to an International EMMY® Award-Winning BBC documentary commemorating the Holocaust that aired on the 60th anniversary of the liberation of Auschwitz. In 2013, Mr. Ax's recording Variations received the Echo Klassik Award for Solo Recording of the Year (19th century music)/Piano.
In recent years, Mr. Ax has turned his attention toward the music of 20th-century composers, premiering works by John Adams, Christopher Rouse, Krzysztof Penderecki, Bright Sheng, and Melinda Wagner. Mr. Ax is also devoted to chamber music, and has worked regularly with such artists as Young Uck Kim, Cho-Liang Lin, Mr. Ma, Edgar Meyer, Peter Serkin, Jaime Laredo, and the late Isaac Stern.
Mr. Ax resides in New York City with his wife, pianist Yoko Nozaki. They have two children together, Joseph and Sarah. He is a Fellow of the American Academy of Arts and Sciences and holds honorary doctorates of music from Yale and Columbia Universities.
Watch & Listen
Emanuel Ax talks about his life experiences and trajectory as a concert pianist.
Interview with Emanuel Ax and Michael Brown, one of the featured pianists in our 2014/15 season, from Nick Canellakis's comedy series.