Yevgeny Kutik & Timo Andres
75th Anniversary Celebration Event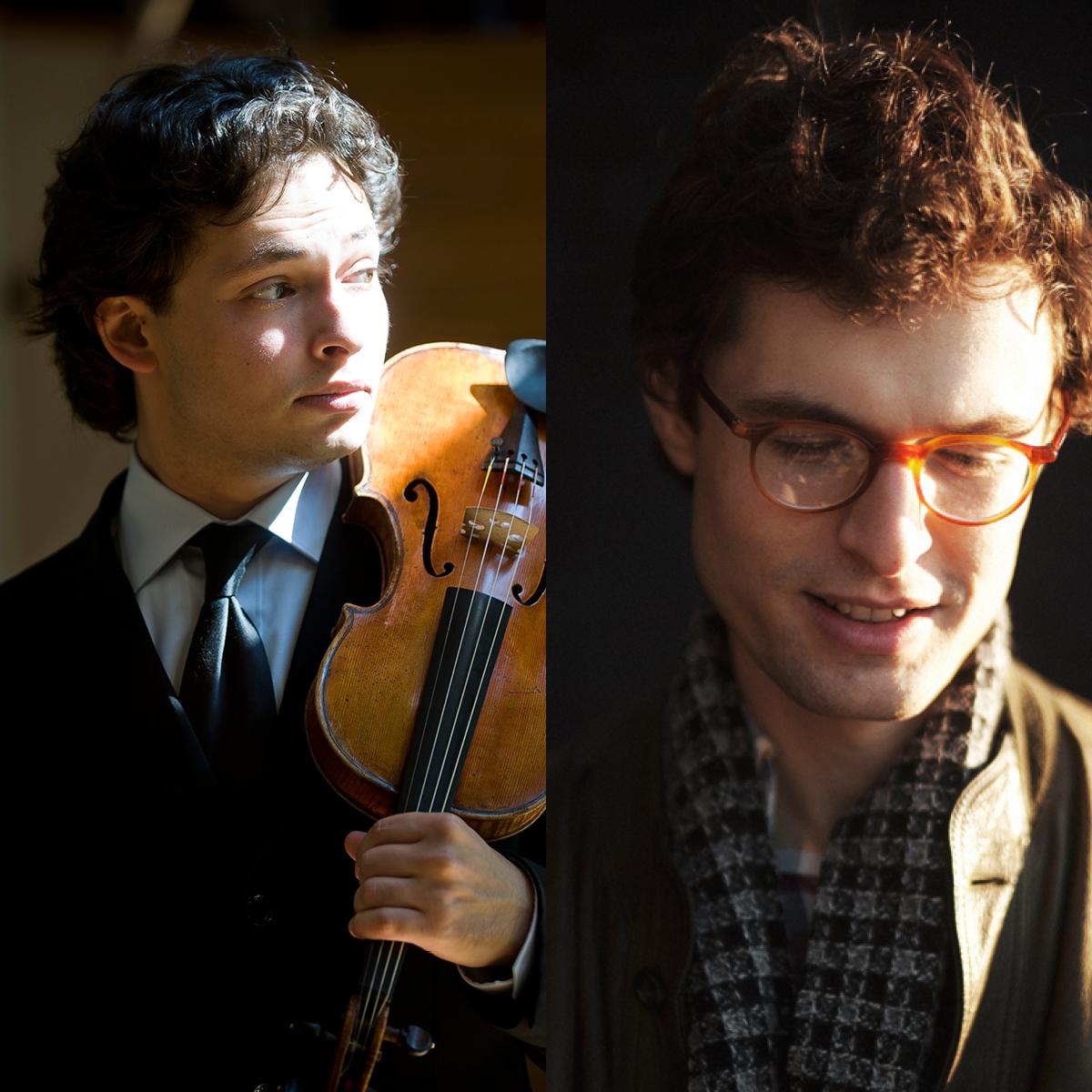 Composer-pianist Nico Muhly opens his three-concert Phillips curation with violinist Yevgeny Kutik and pianist Timo Andres.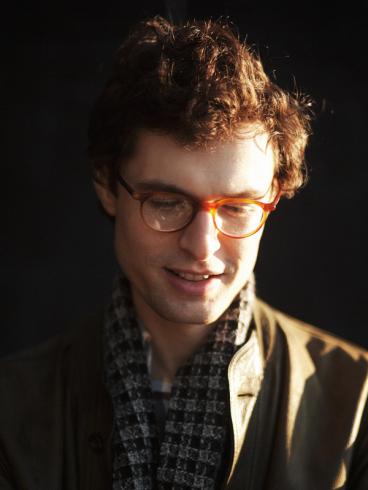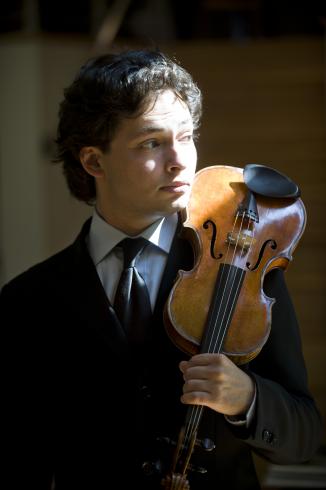 Program
75th Anniversary Celebration Event
Pianist Timo Andres returns to The Phillips Collection with violinist Yevgeny Kutik in a program centered on Stravinsky's Duo Concertante and Suite Italienne. Andres will also feature his own compositions alongside Muhly's. Recent highlights for Andres include solo recitals at Lincoln Center, Wigmore Hall, and (le) Poisson Rouge; performances in Los Angeles featuring a new work for the Los Angeles Chamber Orchestra; and a performance of his re-composition of the Mozart "Coronation" Concerto. Kutik is hailed internationall for his dazzling command of the violin and its repertoire, as well as a communicative immediacy that harkens back to that legendary Romantic masters.
Program (no intermission)
Igor Stravinsky (1882-1971)
Suite Italienne for violin and piano
Igor Stravinsky (1882-1971)
Duo Concertante for violin and piano
Nico Muhly (b. 1981)
Compare Notes
Timo Andres (b. 1985)
Words Fail (world premiere)
About the Artists
A native of Minsk, Belarus, Yevgeny Kutik immigrated to the United States at the age of five. Shortly thereafter, he began violin lessons with his mother, Alla Zernitskaya, and continued with Zinaida Gilels. His other principal teachers have included Shirley Givens, Roman Totenberg and Donald Weilerstein. Mr. Kutik holds a bachelor's degree (cum laude) from Boston University and a master's degree from the New England Conservatory.
Yevgeny Kutik made his debut with Keith Lockhart and The Boston Pops in 2003 as the 1st Prize recipient of the Boston Symphony Orchestra Young Artists Competition. He was also awarded a 2006 Salon de Virtuosi Grant as well as the 2006 Tanglewood Music Center Jules Reiner Violin Prize. With the Tanglewood Music Center Orchestra, Yevgeny Kutik gave the 2006 world-premiere performance of Ron Ford's Versus, receiving praise from both The New York Times and The Boston Globe. He also returned to The Boston Pops, under the baton of Keith Lockhart.
Mr. Kutik has appeared in recital in Chicago, Miami, New York City, San Francisco, Washington, DC, Montréal, Munich, Prague and Tokyo, while festival audiences have heard him at the Cape Cod Chamber Music Festival and Montana's Festival Amadeus, Verbier (Switzerland) and Ludwigsburg and Oberstdorf (Germany) Of special, personal significance, he participated in performances at the Krakow Opera House and Auschwitz-Birkenau for the 2012 annual International March of the Living observances.
Timo Andres (b. 1985, Palo Alto, California) is a composer and pianist who grew up in rural Connecticut and now lives in Brooklyn, NY. His début album, Shy and Mighty, which features ten interrelated pieces for two pianos performed by himself and pianist David Kaplan, was released by Nonesuch Records in May 2010 to immediate critical acclaim. Of the disc, Alex Ross wrote in The New Yorker that Shy and Mighty "achieves an unhurried grandeur that has rarely been felt in American music since John Adams came on the scene … more mighty than shy, [Andres] sounds like himself."
Andres earned both his bachelor's and master's degrees from Yale and in addition to music, he has worked occasionally as a professional graphic and web designer. He is one sixth of the Sleeping Giant composers' collective, and performs regularly with ACME. He has received awards from the American Academy of Arts and Letters, BMI, and ASCAP, as well as grants from New Music USA and the Copland Fund.
Watch & Listen
Timo Andres performing at The Phillips Collection in January 2015.
Yevgeny Kutik playing Brahms's Sonata No. 3 in D minor, Op. 108