Phillips Music presents the Carducci Quartet in a marathon cycle of all 15 Shostakovich string quartets over two consecutive Sundays.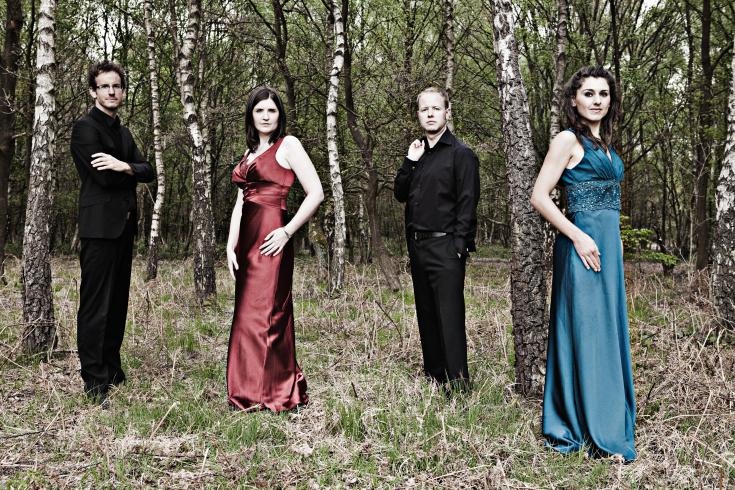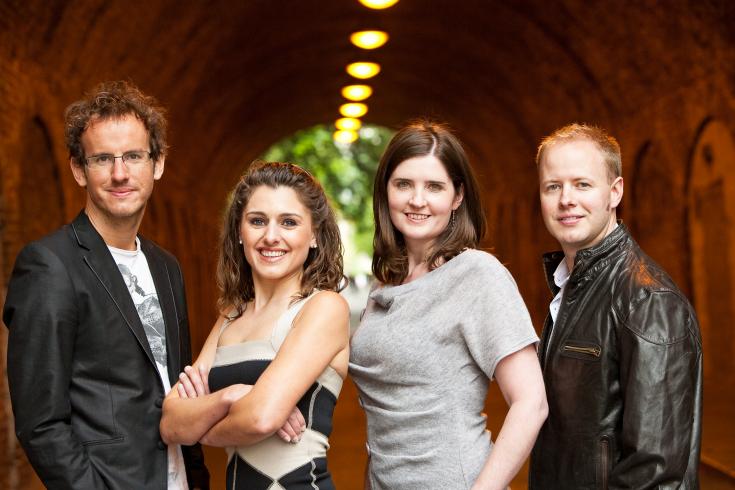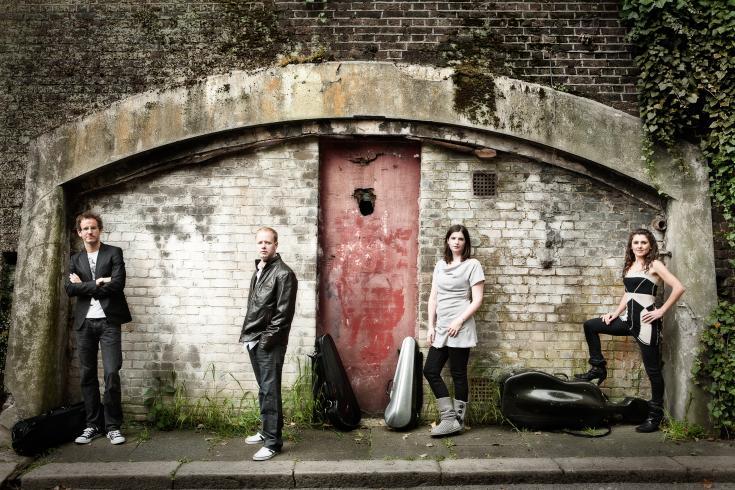 Program
Aside from Beethoven, perhaps no composer has put so much of themselves into their quartets as Dmitri Shostakovich. Spanning the 1930s to the 1970s, Shostakovich's string quartet catalogue reflects the difficulties of life in Soviet Russia, World War II, and the Holocaust. Bringing penetrative musical insight, authority, and passion, the internationally praised Carducci Quartet commemorates the 40th anniversary of the composer's death with its Shostakovich 15 project. The Phillips presents the Carducci Quartet in a marathon cycle of all 15 quartets over two consecutive Sundays. Wendy Lesser, author of Music for Silenced Voices: Shostakovich and his 15 Quartets, introduces the cycle at the performance on November 15.
12:30 PM Program
Dmitri Shostakovich (1906-1975)
String Quartet No. 1 in C Major, Op. 49 (1938)
String Quartet No. 2 in A Major, Op. 68 (1944)
String Quartet No. 3 in F Major, Op. 73 (1946)
String Quartet No. 4 in D Major, Op. 83 (1949)
4 PM Program
Dmitri Shostakovich (1906-1975)
String Quartet No. 5 in B-flat Major, Op. 92 (1952)
String Quartet No. 6 in G Major, Op. 101 (1956)
String Quartet No. 7 in F-sharp minor, Op. 108 (1960)
String Quartet No. 8 in C minor, Op. 110 (1960)
About the Artists
Matthew Denton, violin
Michelle Fleming, violin
Eoin Schmidt-Martin, viola
Emma Denton, cello
Described by The Strad as presenting "a masterclass in unanimity of musical purpose, in which severity could melt seamlessly into charm, and drama into geniality,″ the Carducci Quartet is recognized as one of today's most successful string quartets. Performing over 90 concerts worldwide each year the quartet also runs their own recording label Carducci Classics; an annual festival in Highnam, Gloucester; and in September 2014, curated their first Carducci Festival in Castagneto-Carducci: the town from which they took their name.
Winners of international competitions, including the Concert Artists Guild International Competition 2007 and Finland's Kuhmo International Chamber Music Competition,the Anglo-Irish quartet has appeared at prestigious venues across the globe including the Wigmore Hall, London; National Concert Hall, Dublin; Tivoli Concert Hall, Copenhagen; Carnegie Hall, New York, and Library of Congress and John F Kennedy Center, Washington, DC. Festival appearances include Cheltenham Music Festival; Festival Messiaen au pays Meije; West Cork Chamber Music festival; Kuhmo Festival; and the Wratislavia Cantans Festival in Poland.
2015 will see the quartet present the complete catalogue of Shostakovich's String Quartets across a number of international cycles to commemorate 40 years since the composer's death. The project will be accompanied by a recording of quartet's no. 4, 8, and 11, their second disc for Signum Classics.
Visit http://shostakovich15.blogspot.co.uk/ for more information about the Carducci String Quartet's Shostakovich15 project.
Watch & Listen
Learn more about the background and compositional process behind each Shostakovich Quartet with these vodcasts created by the Carducci String Quartet. Here are videos for quartets no. 1 through no. 8., to be performed on November 15.
12.30 PM Program
4 PM Program