Jill O'Bryan
one billion breaths in a lifetime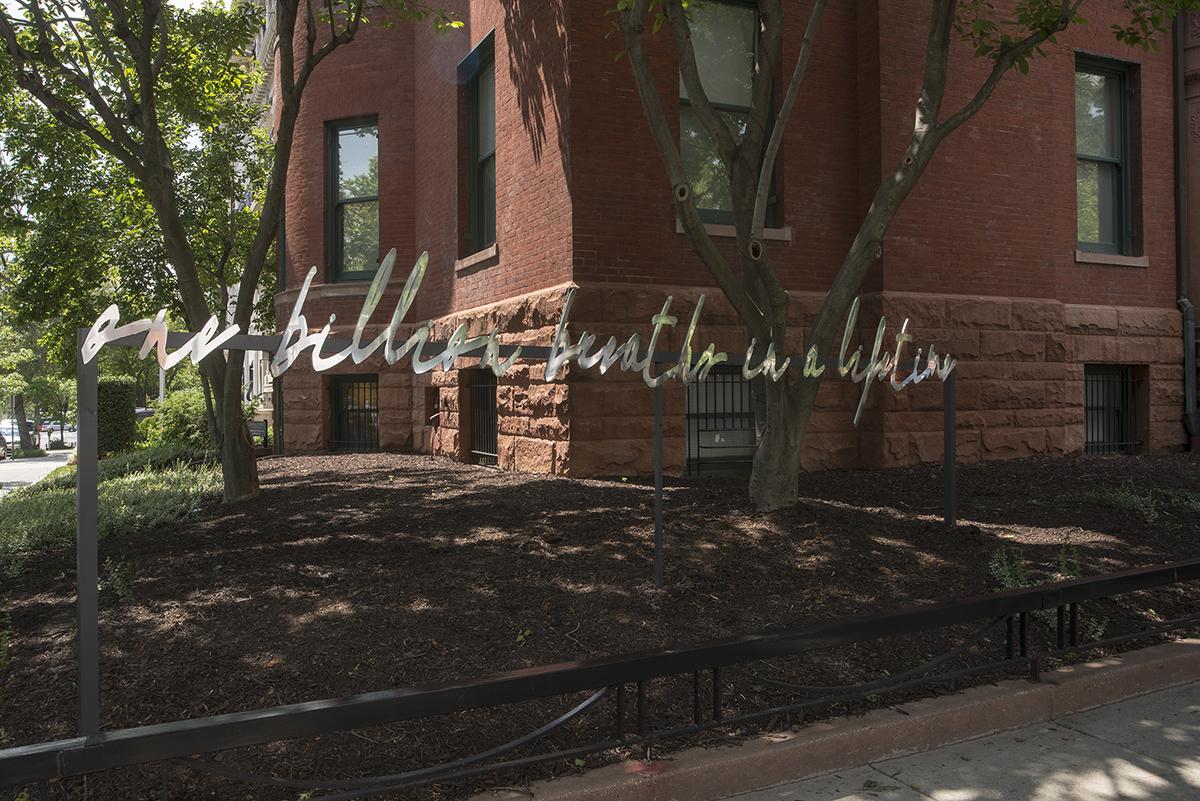 It takes approximately 97 years to breathe a billion breaths. "Our corporeal relationship to the number one billion is experienced both intimately and politically," says artist Jill O'Bryan. "one billion breaths in a lifetime is a celebration of longevity and a life well lived, an acknowledgement of mortality, and a recognition of lives cut short. The number is a cultural signifier of excessive abundance, referring primarily to corporate earnings and fiscal budgets. Fundamentally the message is a reminder of a system that connects all life in micro and macrocosmic networks—you complete the artwork when you walk by and see your reflection." This sculpture is based on the artist's calculation of her own breaths through a series of drawings she began in 2000 to capture time.
Jill O'Bryan: One Billion Breaths in a Lifetime
O'Bryan received her MFA in painting from the San Francisco Art Institute and a PhD in art theory and criticism from New York University. She is also active as a writer and divides her time between New York City and New Mexico. Her work has been on view at the Mildred Lane Kemper Art Museum, St. Louis; Zimmerli Art Museum, Rutgers University, New Jersey; University of Richmond Museums; and Museo de Arte Contemporáneo Esteban Vicente, Segovia, Spain.