Intersections: Bernardi Roig
NO/Escape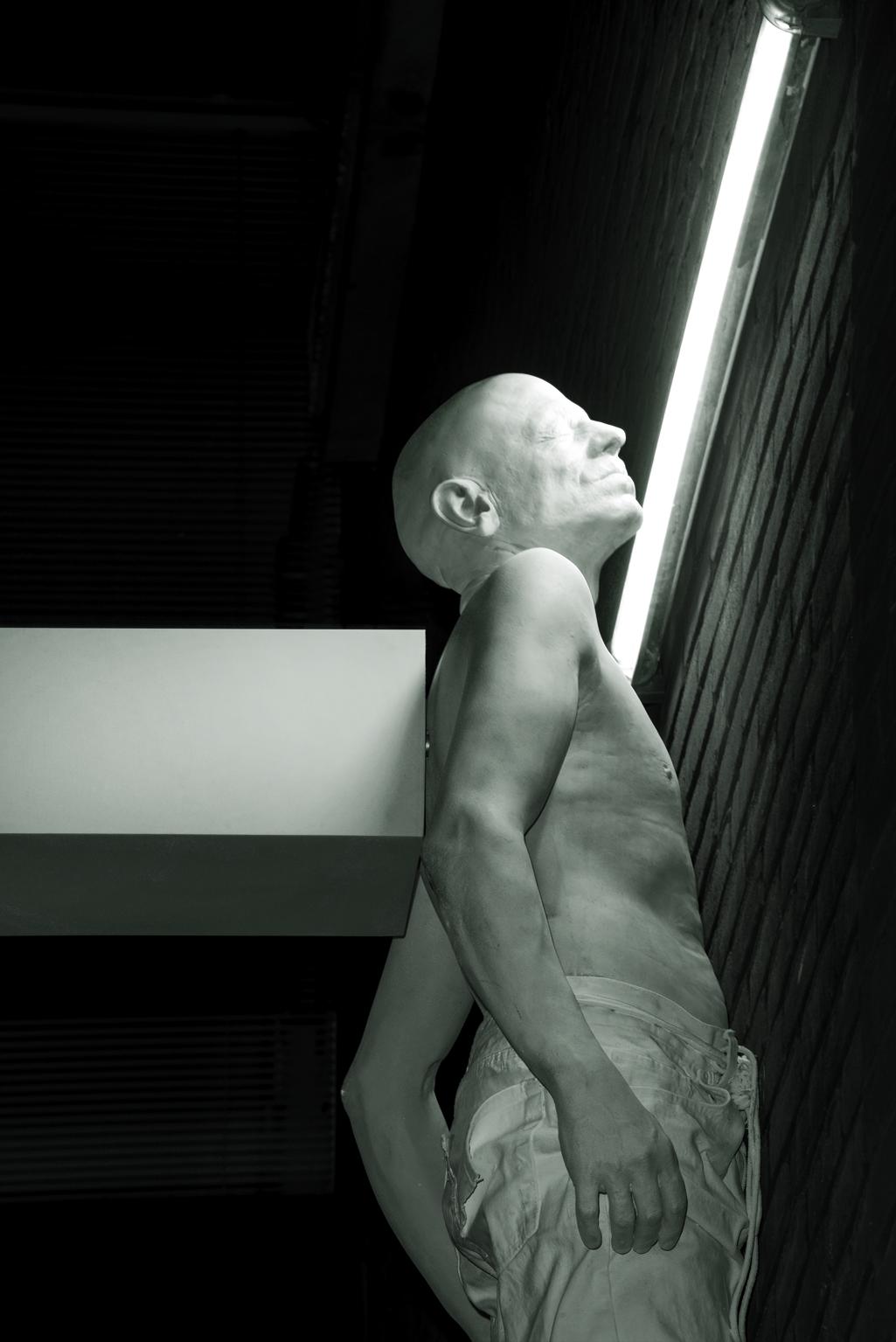 NO/Escape is a multi-faceted Intersections project at The Phillips Collection created by installing six interrelated sculptural works in unexpected interior and exterior spaces of the museum. The three indoor sculptures include Colour-Light Exercises, 2005, whose light tubes will cascade down the spiral staircase in the museum's Goh Annex; An illuminated head for Blinky P. (The Gun), 2010, a life-size standing figure, and Insults to the Public, 2007, a video-sculptural piece, which will be installed vis-à-vis Honoré Daumier's lithographs (c. 1850s) from the permanent collection in the second floor galleries. Roig draws parallels between his and Daumier's works, both of which offer poignant commentary of social life of their time. The striking outdoor sculptures include Herr Mauroner, 2008, which will lean over the second floor balcony of the Phillips house; Acteón, 2005, which will hang on the exterior of the bridge connecting the Phillips house and Goh Annex; and the White Cage, 2013-14, a site-specific empty iron structure with fluorescent light. Commissioned for the Phillips, White Cage will occupy the corner of 21st and Q Streets outside the museum, activating the streetscape, and paying homage to Harry Houdini, the Hungarian-American stunt performer noted for his sensational escape acts.
In NO/Escape, Roig addresses the existential dualities of entrapment and liberation, blinding and illumination, absence and presence, and the ideas of memory and temporality. Typical for the artist's work are the cruel-looking white plaster figures cast from real people, often cornered or crushed against walls, doors, or twisting in pain. By including the element of light—whether a single light bulb, neon tubes, or fluorescent lights—Roig's work blends minimalist forms with highly charged content, expressive of contemporary anxiety and loneliness.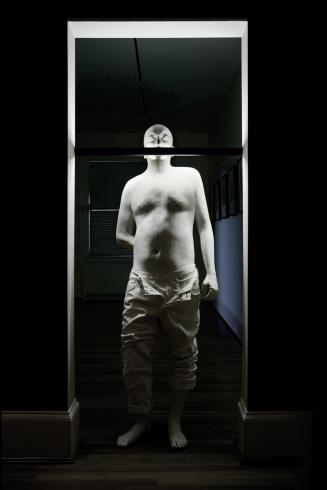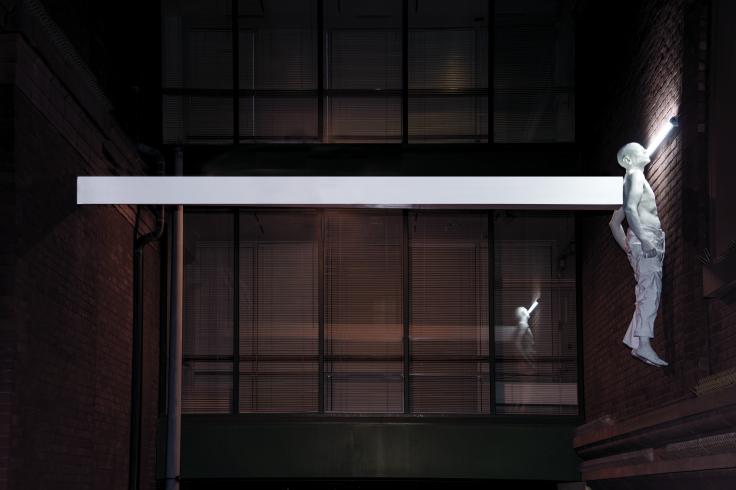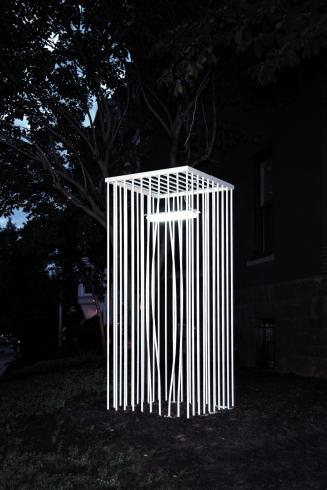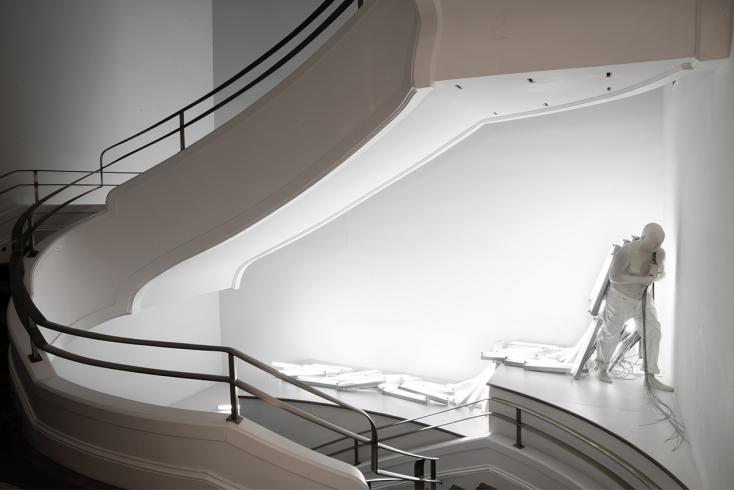 Bernardi Roig was born in 1965 in Palma de Mallorca and currently lives and works between Madrid and Binissalem, Mallorca, Spain. Employing a variety of media and blending philosophical and literary appropriations from classical myths, Baroque theatricality, and themes of memento mori, Roig's work addresses existential dualities of blinding and illumination, absence and presence, memory and temporality, as well as entrapment and liberation.
Roig's work has been exhibited internationally at numerous venues including the Museum of Lázaro Galdiano in Madrid; Kunstmuseum in Bergen; Fundació Pilar i Joan Miró in Palma de Mallorca; Palais des Beaux-Arts in Brussels; Fundación Ludwig in Havana; Institut Valencià d'Art Modern in Valencia; Alte Pinakothek in Munich; and Zhu Qizhan Art Museum in Shanghai. His work is found in public and private collections across the world.
---
Intersections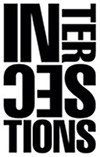 Intersections is a series of contemporary art projects that explores—as the title suggests—the intriguing intersections between old and new traditions, modern and contemporary art practices, and museum spaces and artistic interventions. Whether engaging with the permanent collection or diverse spaces in the museum, the projects suggest new relationships with their own surprises.
Many of the projects also riff on the nontraditional nature of the museum's galleries, sometimes activating spaces that are not typical exhibition areas with art produced specifically for those locations.
Intersections is supported by Phillips International Forum members.