Intersections: John F. Simon Jr.
Points, Lines, and Colors in Succession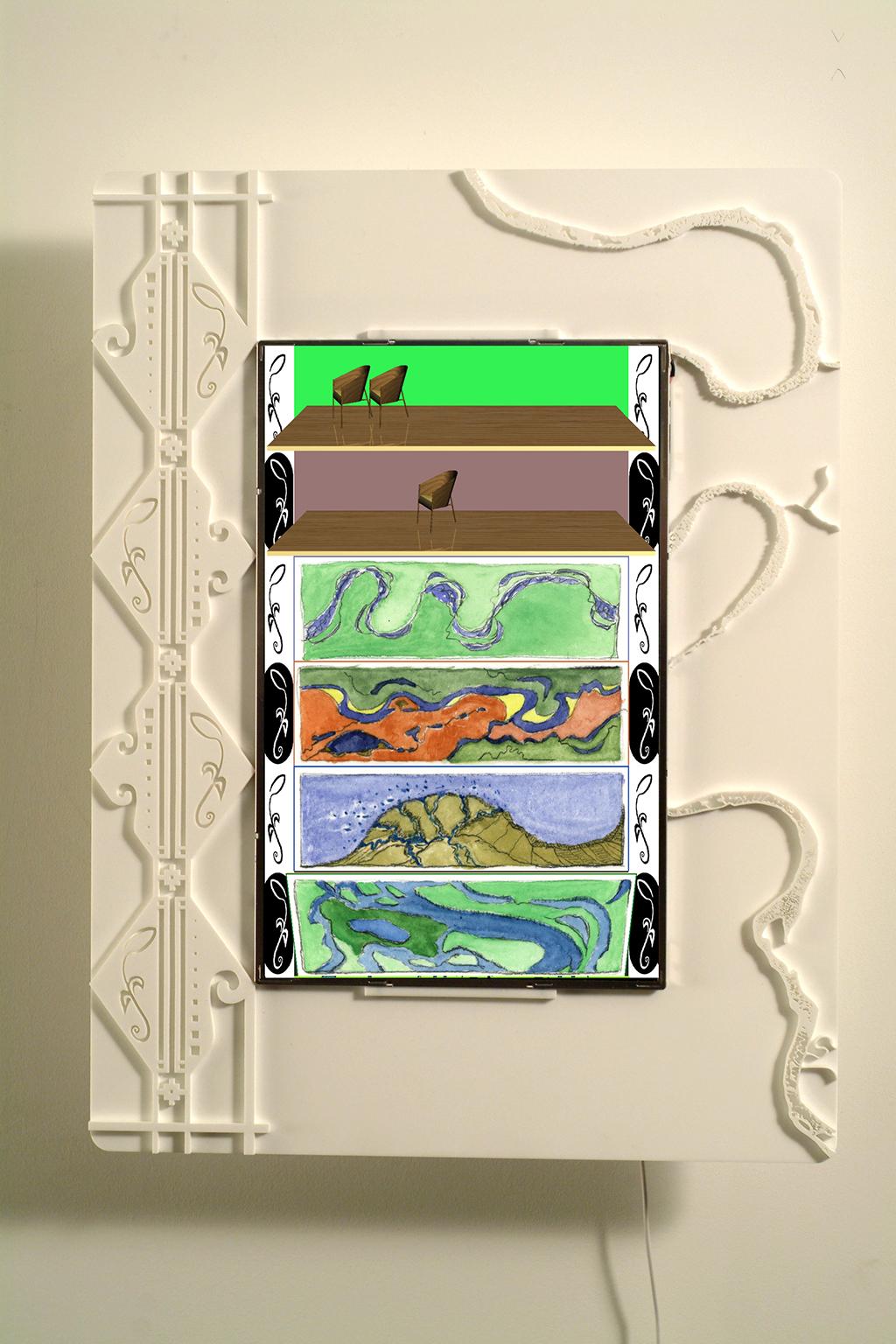 Points, Lines, and Colors in Succession by John F. Simon Jr. (b. 1963) is presented in the grand stairwell of the Phillips house, alongside Wassily Kandinsky's Succession (1935) from the museum's collection. The new media works—which incorporate drawing, manufactured materials, software, and computer-generated fabrication—are inspired by the river form, as well as Kandinsky's geometric compositions.
When Simon visited the Phillips in preparation for his Intersections project, he was taken by the Phillips house stairwell. His background in geology led him to connect the space with a river, a form that he associates with the flow of consciousness. ReMapping (2002) alludes to the idea of restructuring the visible into systems of signs and symbols. Endless Bounty (2005), with its constantly-changing-but-never-repeating imagery, is a portrait of Simon's life in Manhattan and of the city itself: "a river of resources, consumer goods, and idealized landscapes caught in a tension between the desire for comfort and our responsibility to nature."
Russian artist Wassily Kandinsky has also long been an inspiration for Simon. "My deepest connection to Kandinsky," he says, "is in working methodology: the balance of intuitive experience and precise analytical research." This duality is reflected in FlowerHead (2010), a bas-relief painting made out of fiberboard and laser-cut formica and inspired by his daily improvisational drawings he calls "expansions." Moment of Release (2013), a piece created specifically for Intersections, fuses the robotic elements of his formica pieces with the organic flow of the Phillips stairwell.
John F. Simon Jr. on Point, Lines, and Colors in Succession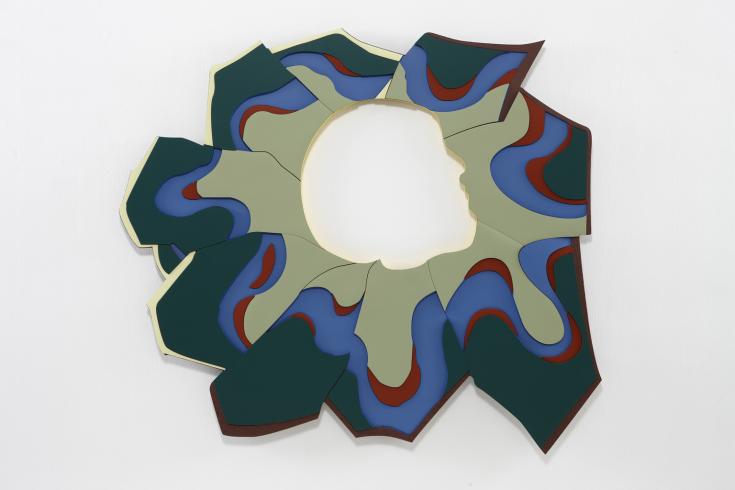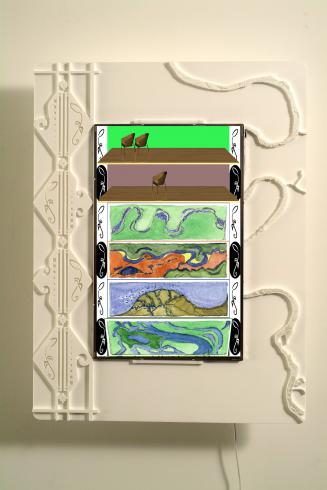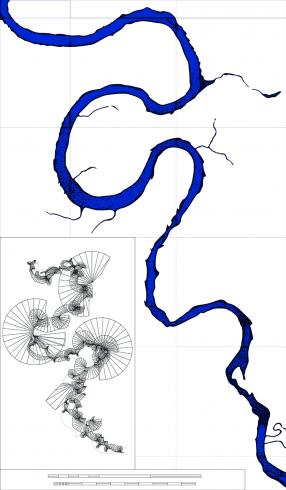 Originally from Louisiana, John F. Simon Jr. has an MFA in Computer Art from the School of Visual Arts in New York; an MA in Earth and planetary sciences from Washington University in St. Louis, and an AB in art and ScB in geology from Brown University in Providence. Among his software art projects is an app for singer Björk's album Biophilia. His works are in the collections of museums across the country, including the Whitney Museum of American Art in New York, and the Los Angeles County Museum of Art.
---
Intersections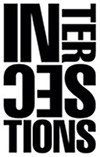 Intersections is a series of contemporary art projects that explores—as the title suggests—the intriguing intersections between old and new traditions, modern and contemporary art practices, and museum spaces and artistic interventions. Whether engaging with the permanent collection or diverse spaces in the museum, the projects suggest new relationships with their own surprises.
Many of the projects also riff on the nontraditional nature of the museum's galleries, sometimes activating spaces that are not typical exhibition areas with art produced specifically for those locations.
Intersections is supported by Phillips International Forum members.