Intersections: Jeanne Silverthorne
Vanitas!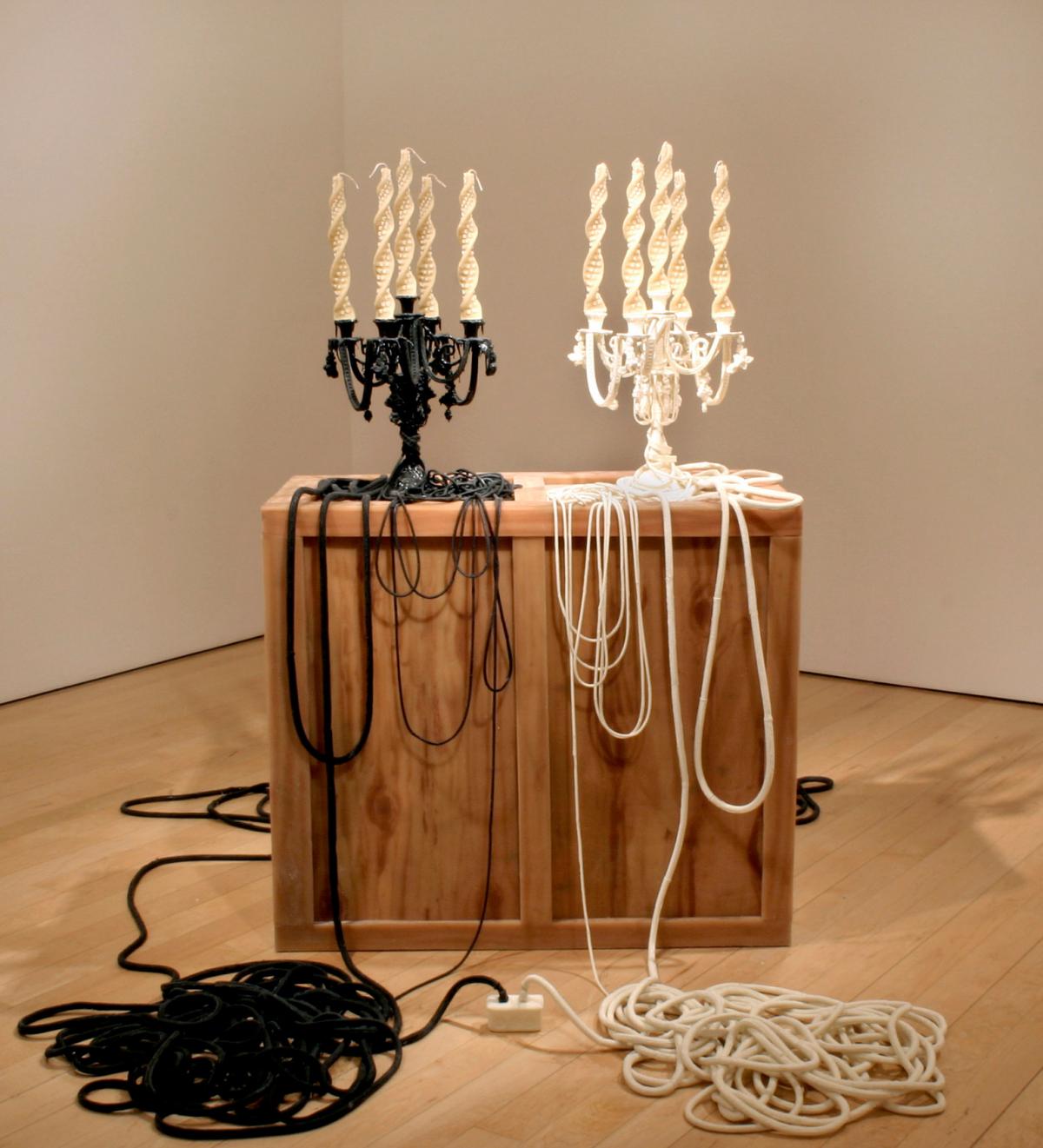 Vanitas! features 15 sculptures by Jeanne Silverthorne alongside approximately 10 still life paintings from The Phillips Collection. By interspersing old and new, this Intersections project creates a visual dialogue between works by the New York-based artist, European masters, and American modernists. The title Vanitas! celebrates the almost forgotten genre of vanitas—still life paintings that symbolize the brevity of life with images of decaying fruit and flowers, skulls, or household objects such as mirrors, candles, and broken dishes. Themes of decay, ruin, and a perpetual state of collapse underlie Silverthorne's work. They connect specifically to the downfall of the traditional studio space, a formerly secluded center of artistic creativity that she sees as being overrun by post-studio practices of public interaction and social engagement. Her work also addresses the problematic disappearance of traditional genres such as still life and portraiture in the face of technology- and multimedia based works.
Through her sculptures in this project, Silverthorne's main pursuit is to "dig out" traditional styles, techniques, and values, and find a way to keep them alive yet immune to the digital age. She treats the studio as a living vanitas, a "place of collapse, an archaeological site that can be excavated and inventoried." By casting in rubber objects from her studio (packing crates, chairs, light fixtures, and electrical cords) or from nature (plants, flowers, and insects), Silverthorne creates modern still lifes that meditate on the ephemeral and ever-changing aspects of life and art. She does this not with gloom or pessimism, but with humor and irony, which her witty titles—Everyone Knows an Ant Can't…, After Ruskin's Bell Jar—further reinforce. 
Like traditional vanitas, Silverthorne's are sensuous and moralistic. Their velvety surfaces are highly palpable, seductive, and masterfully executed. By using a modern, synthetic material with "no back bone" that adapts to any shape or size, she stresses the mutable character of organic and manmade worlds. Her subjects, whether self-portraits or utilitarian or natural objects are often deadpan, at times sinister and other times comical. It is through a displacement from familiar context to a domain of artifice, as well as through a shift in scale (either reduced like the self-portrait, or enlarged like the insects), that her work moves from the real to the surreal and gains an absurdist tone. It is melancholy mixed with wit, introspection with mockery, and nostalgia with laughter that best describes Silverthorne's work.
Intersections artist Jeanne Silverthorne presents Vanitas!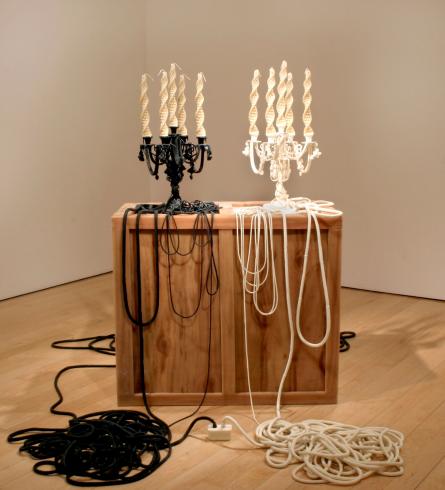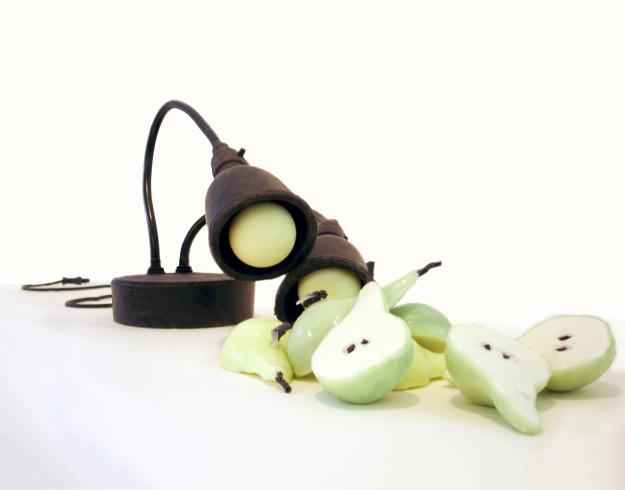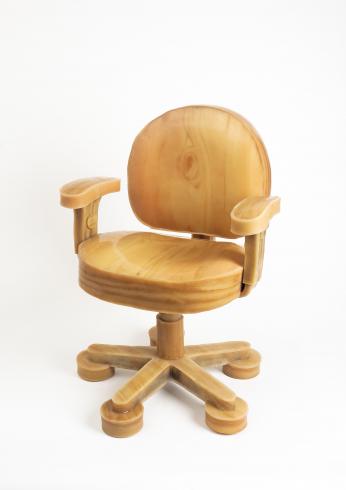 Jeanne Silverthorne (b. 1950) has had solo exhibitions throughout the US, including at the Institute of Contemporary Art, Philadelphia, as well as in France and Italy. She has recently been in group exhibitions in the Rhode Island School of Design Museum of Art, Providence, and the Museum of Modern Art, New York. Silverthorne has been on the faculty of the School of Visual Arts in New York since 1993.
---
INTERSECTIONS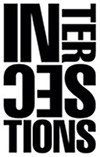 Intersections is a new series of contemporary art projects that explores—as the title suggests—the intriguing intersections between old and new traditions, modern and contemporary art practices, and museum spaces and artistic interventions. Whether engaging with the permanent collection or diverse spaces in the museum, the projects suggest new relationships with their own surprises.
Many of the projects also riff on the nontraditional nature of the museum's galleries, sometimes activating spaces that are not typical exhibition areas with art produced specifically for those locations.
Intersections is supported by Phillips International Forum members.