Per Kirkeby
Paintings and Sculpture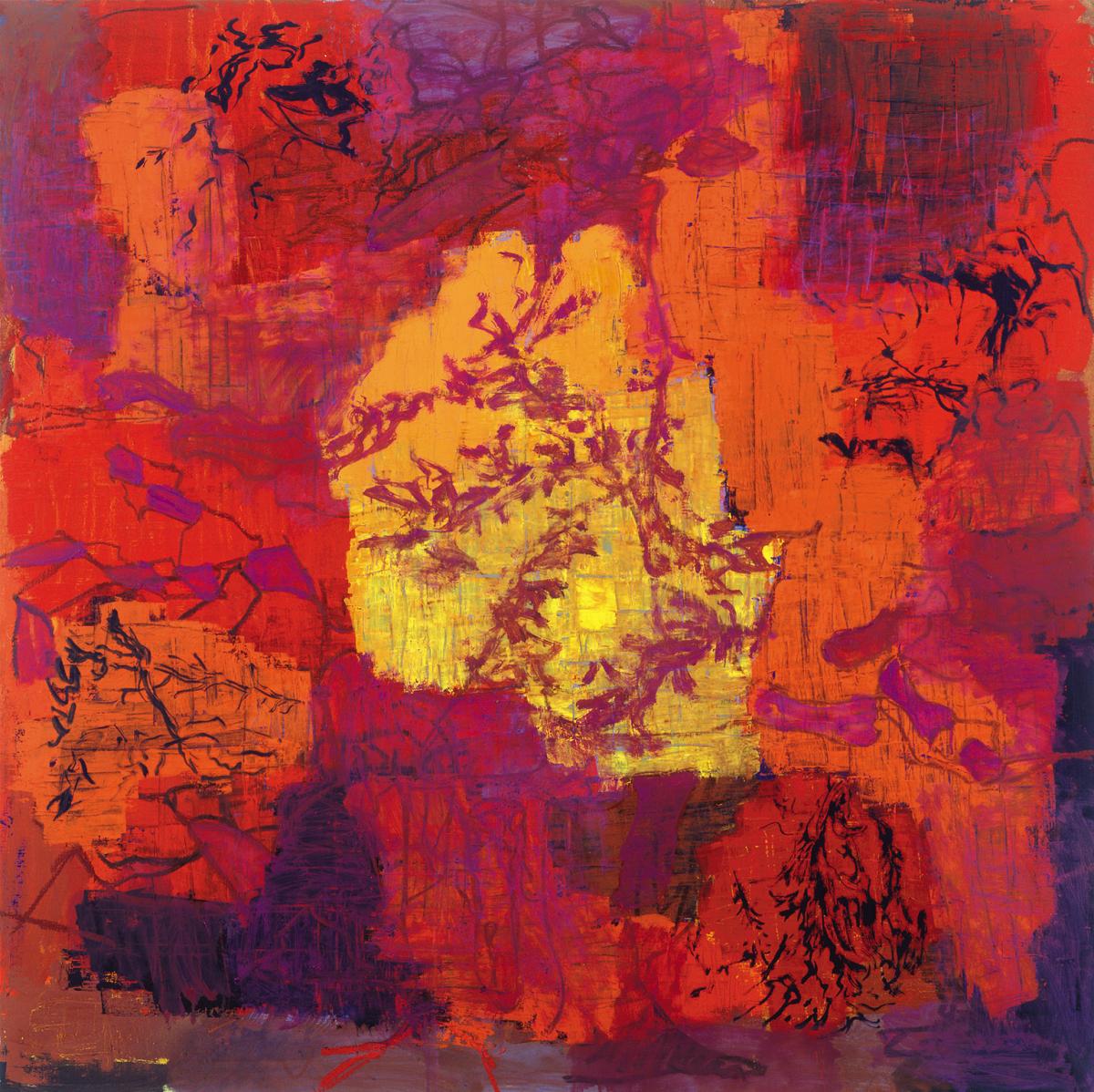 One of Europe's most celebrated living artists, Per Kirkeby (Danish, b. 1938), is a painter, sculptor, geologist, filmmaker, writer, and poet. The exhibition features 26 richly layered paintings and 11 striking bronzes.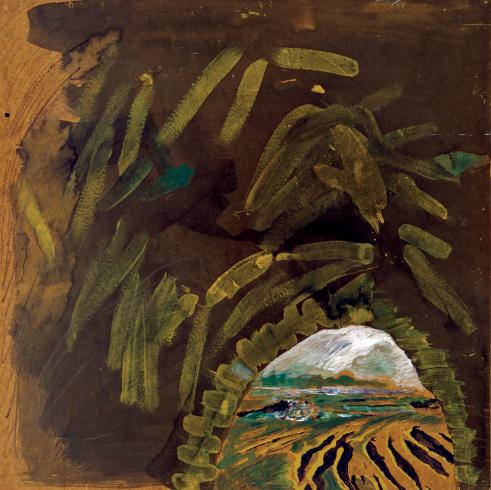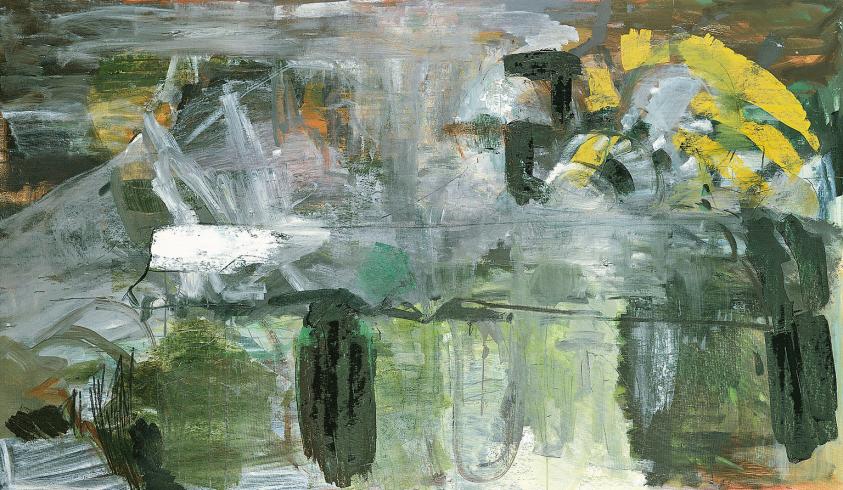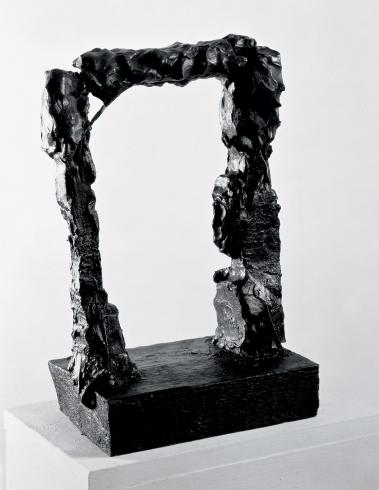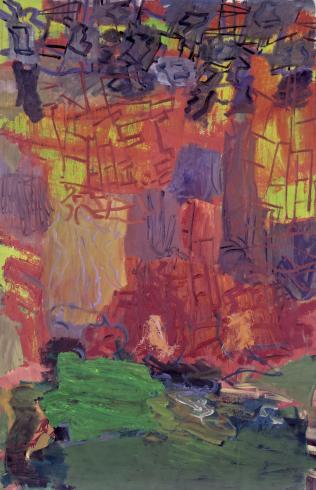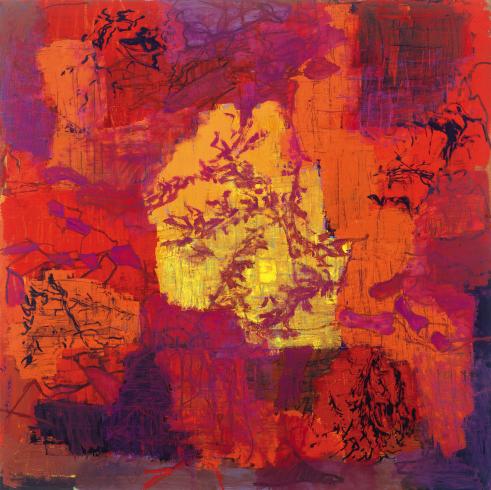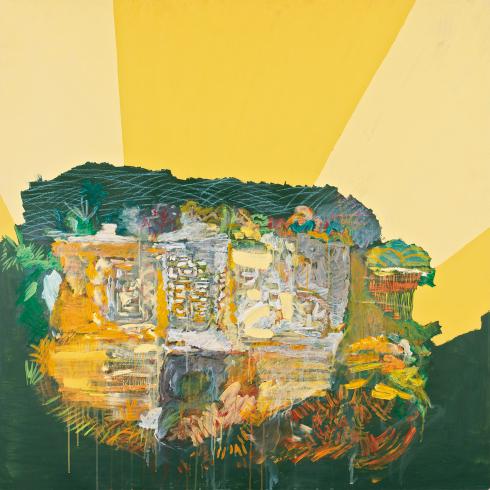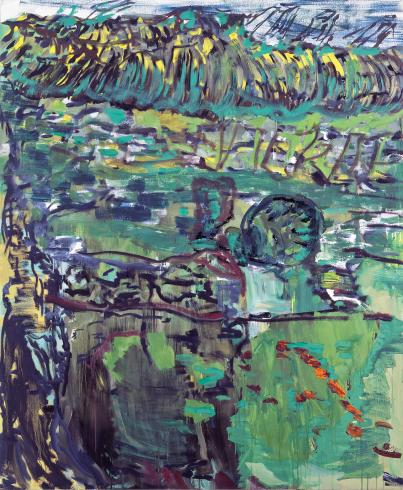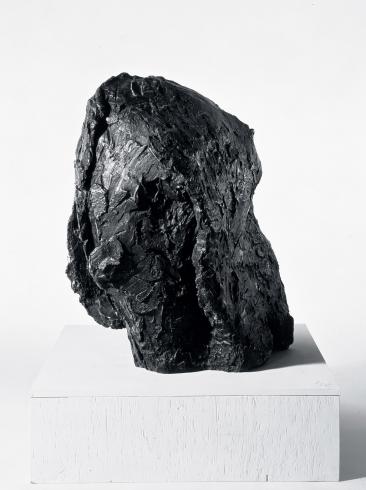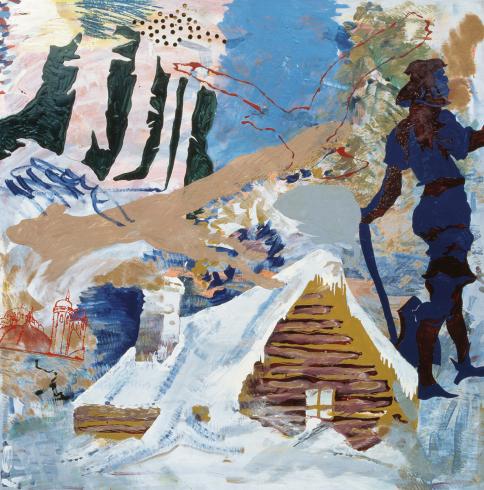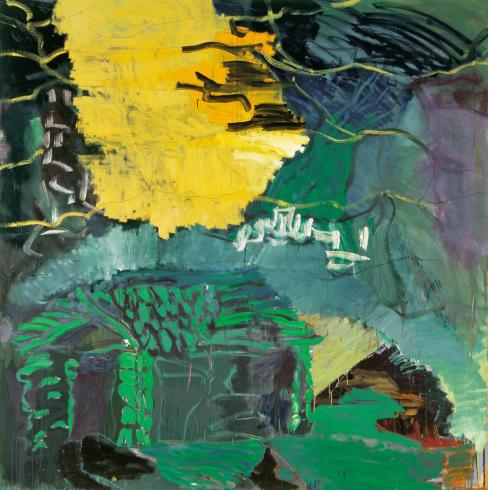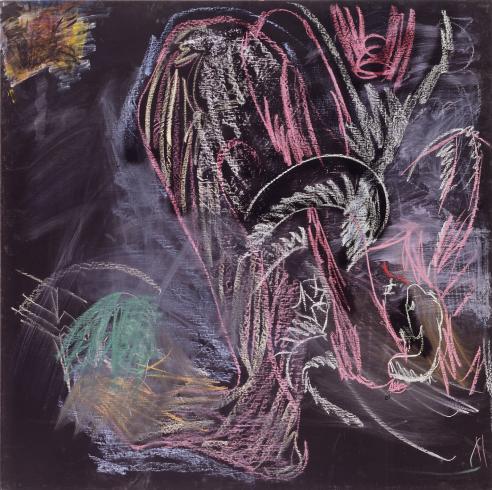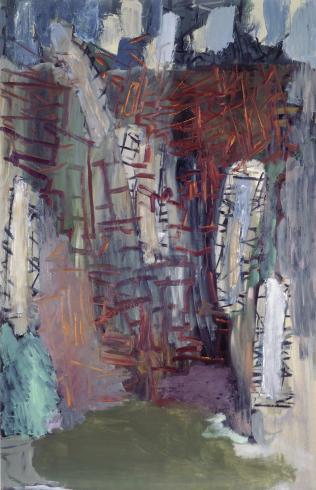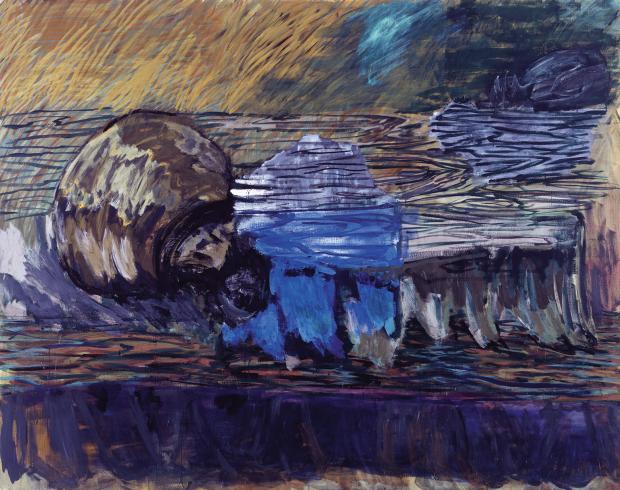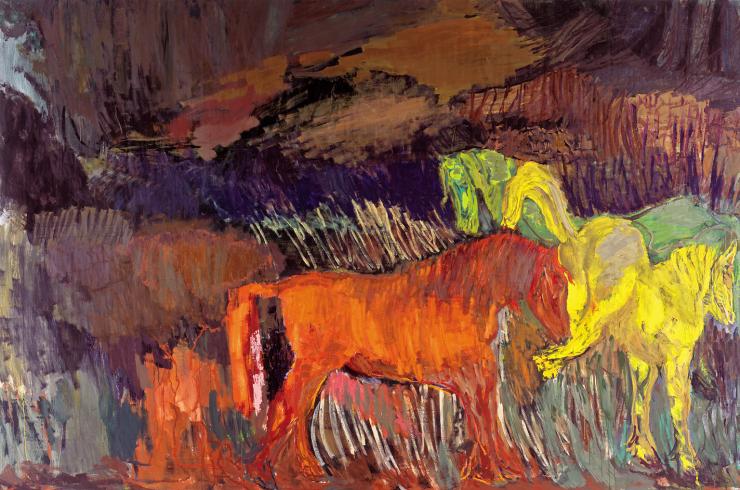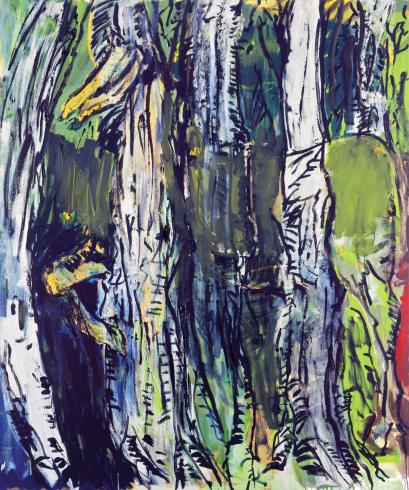 About the Exhibition
Per Kirkeby: Paintings and Sculpture is the most comprehensive survey in the United States to date of works by Scandinavia's most highly acclaimed living artist, Per Kirkeby (Danish, b. 1938). Equally trained as a geologist and an artist, Kirkeby is a painter of eminent sensuality, creating richly layered canvases filled with prodigious detail and animated by an unequaled material quality of color. He is not only a leading painter, sculptor, and printmaker, but also a prolific writer, poet, and filmmaker.
The exhibition features 26 expressive paintings and 11 striking bronze sculptures. Kirkeby's paintings—some over six feet tall—are structured like geological strata, constantly in flux, moving and changing, continuously and passionately maintaining a dialogue between art and science. For Kirkeby, art, like science, is engaged in an ongoing, self-correcting process. His works incorporate all aspects of natural history, reflecting the artist's considerable curiosity about the infinite variety of life.
Kirkeby likens paintings to "collapsing structures," a metaphor borrowed from geology. His bronze sculptures in the exhibition are fragmented bodies—mostly, arms, legs, or heads, often melted together—reminiscent of Auguste Rodin's radicalized torsos, but rooted in a deep dialogue with nature. He reworks these fragmentary limbs into forms that barely suggest a figure, taking care not to harbor any narrative or anecdotal content.
Kirkeby's synthesis of history and science is also informed by the art history and landscape of his native Denmark. The contrasting combination of Kirkeby's deep affinity with Danish romantic naturalism and his empirical training is evident in his film Deer Garden: The Romantic Forest (1970), on view in the exhibition. Shot near Copenhagen, Deer Garden juxtaposes lush, idyllic depictions of the park with dispassionate, factual spoken commentary.

Organized by The Phillips Collection
Artist Profile
Born in 1938, Per Kirkeby began studying natural history with a specialization in Arctic quaternary geology in 1958 at the University of Copenhagen. That year he made his first trip to Narssaq, Greenland, as a research assistant; additional Arctic expeditions followed in 1959, 1960, and 1963. In 1962, Kirkeby enrolled in the newly created Experimental Art School in Copenhagen, which turned away from traditional artistic practice to embrace new genres including pop art, minimalism, and the radical anti-art Fluxus movement. After 1965, Kirkeby returned to Greenland as an artist, and in 1971, he traveled to Central America to study the Mayan ruins in the ancient cities of Palenque, Yaxchilan, Uxmal, and Copán.
Kirkeby has made more than 20 short films and full-length features that address art and natural history, many in collaboration with filmmaker Lars von Trier. He also has worked with Danish choreographer Peter Martins to create sets and costumes for the New York City Ballet. Among the more than 70 books of poetry, essays, and novels that he has published are poetic reflections on many figures that are important to the Phillips—among them Eugene Delacroix, Paul Gauguin, El Greco, and Vincent van Gogh—as well as Scandinavian artists. A selection of Kirkeby's films and translations of his writings are on view in the exhibition. His writings on art in English have been published for the first time simultaneously with this exhibition.
Kirkeby lives and works in Copenhagen and Læsø, Denmark, and Arnasco, a small town in Italy. He has received many prestigious awards including the Ars Fennica Award of the Henna and Pertti Niemistö Art Foundation (1993); the Coutts Contemporary Art Foundation Award (1996); and the Herbert-Boeckl-Preis for his life's work (2003). Major retrospectives of his work were held at the Tate Modern, London (2009), and the Museum Kunstpalast in Düsseldorf, Germany (2010). His work is in the collections of the Metropolitan Museum of Art and Museum of Modern Art, New York; and the Centre Pompidou, Paris. Kirkeby has taught at the Art Academy, Karlsruhe; Hochschule der Künste, Berlin; and Städelschule, Frankfurt am Main.
Curator's Notes
Director and exhibition co-curator Dorothy Kosinski spoke with Per Kirkeby at the Phillips.
DK: I'm curious about your writing. You write a huge amount about artists. Also, I remember in your studio two years ago you were constantly sketching. Are those two related?
PK: I am extremely restless. I don't see very much difference between them—the handwriting and the drawings. I use it to clarify my ideas, to turn my ideas into some kind of structure. I firmly believe that a good painting has a very, very, strong, solid structure in it. It's just not brilliant brushstroke, an agitated surface. That's the way I defend my work: Inside, they have a very, very strong structure. And that's something that doesn't come easily. You have to fight for it. You have to suffer. You have to pay the price.
DK: I have the feeling that there is something mysterious in your paintings. When I try to articulate ideas about them, they resist. There's a tension, because they are very luscious, and yet there's something resistant. Is that the structure?
PK: I think it might be the structure. To achieve the structure it takes a damn long time. So my paintings are always in work for a very long time—sometimes a year. Not that I work on them every day. I will have them, and then come back to them after a year, and also return intermittently. It's not easily done. I am not able to do "one, two, a painting." I try to do it very quickly, but it doesn't work with me. I simply can't do it. Very often people look and say, "Ah, fantastic! That's a beautiful painting." But the moment they are out the door I start working on it. I rework it.
DK: Tell me about your sculpture. I was looking in a book today at a massive sculpture that you did, and I was thinking of Rodin's Gates of Hell.
PK: That's not false. That's actually my favorite sculpture. It's radiant. That's a starting point for me. At first I did pre-sculptures, working with space, catching light and spatial feeling. But the bronzes are different. I think my bronze works have to do with the inner structures in my paintings. I take it out and make it into a sculpture.
DK: I'm intrigued by the notion that it's a physical manifestation of your painterly structures. But there's also the surface of your sculpture that relates to your brushstrokes.
PK: Yes. Absolutely. Plaster is a strange material. You mix it with water and it's like soup and you can't do a damn thing with it. It's just running, but then it starts to harden, and suddenly, it's stone hard. You can't use it anymore. You have about two minutes to put it on. I thought that was a condition that you could use. I always thought that a handicap was an important thing. In painting a certain handicap, a kind of defined limitation can be a starting point. Then it goes by itself. It's very easy to see how it relates to my paintings—you have this strange structure, like a rock.
This excerpt is taken from the exhibition catalogue, available in the museum shop.