Antony Gormley
Drawing Space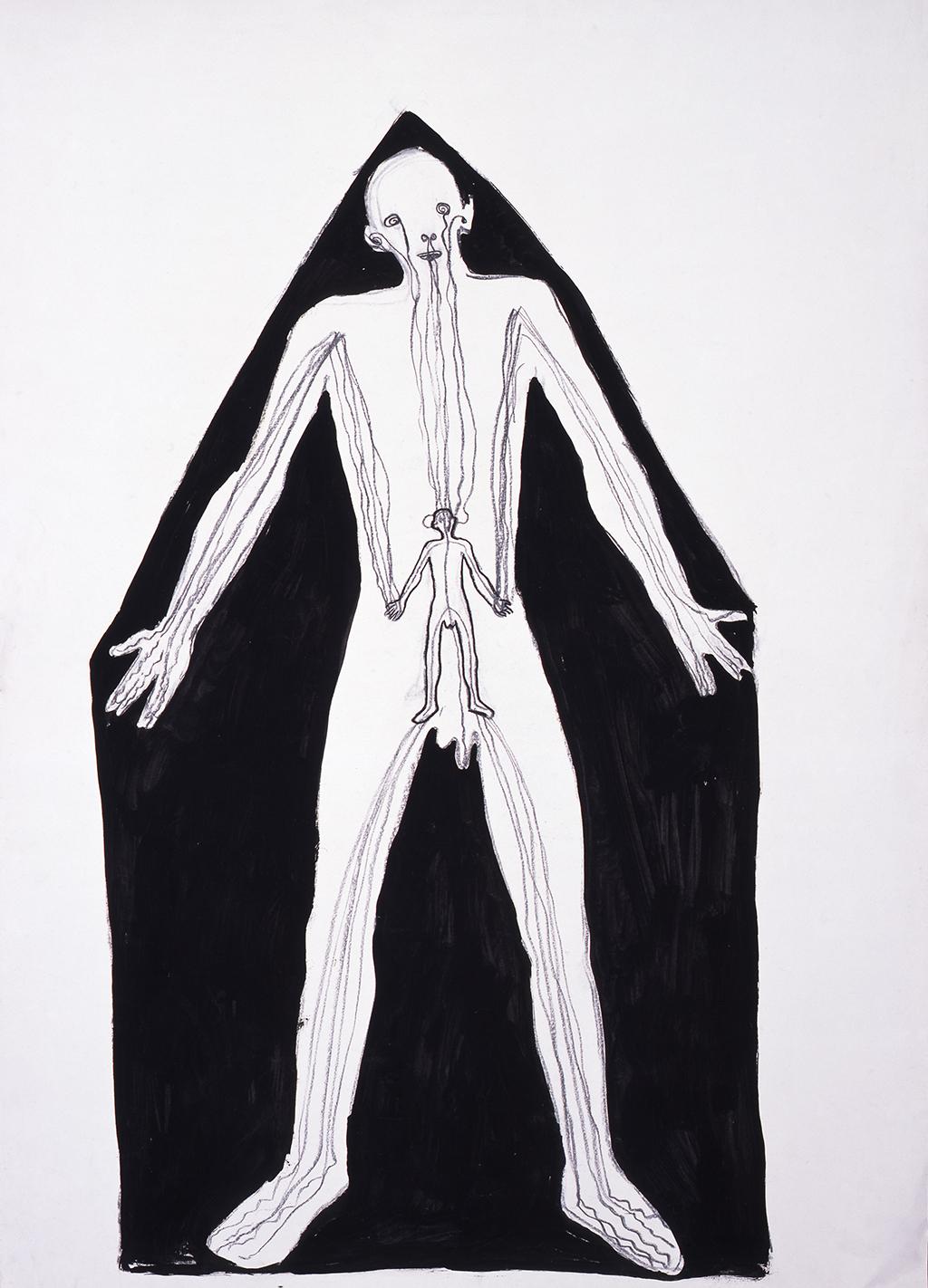 The Phillips presents drawings and sculptures by one of Britain's most high-profile living artists, Antony Gormley (b. 1950), the Turner Prize-winner's first U.S. museum exhibition of works on paper.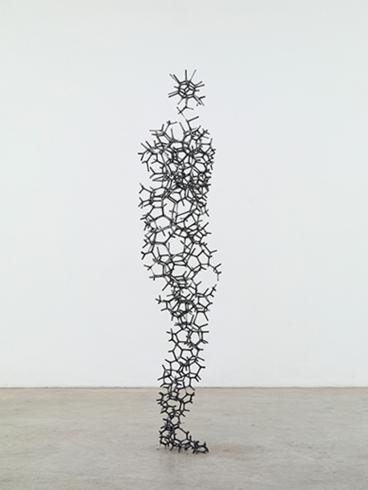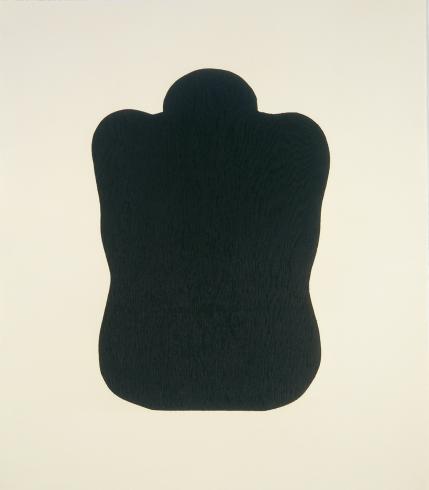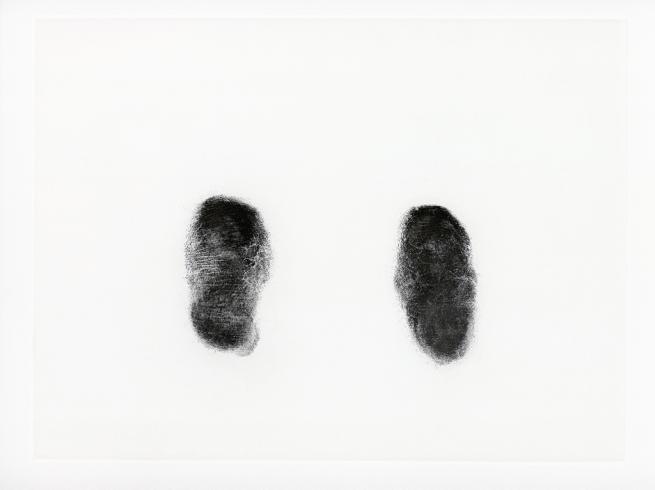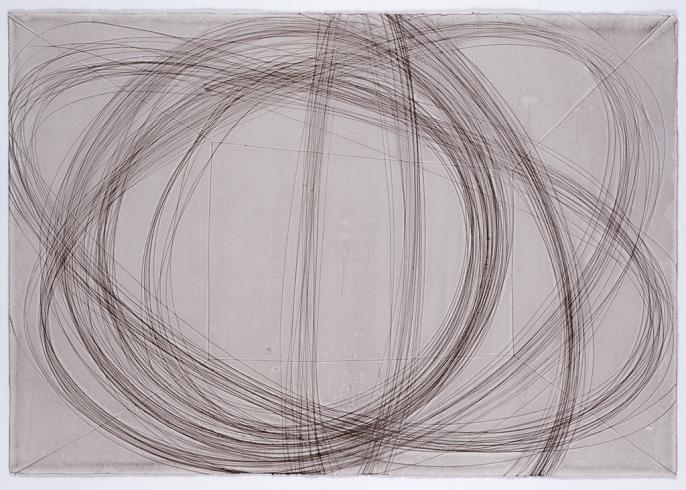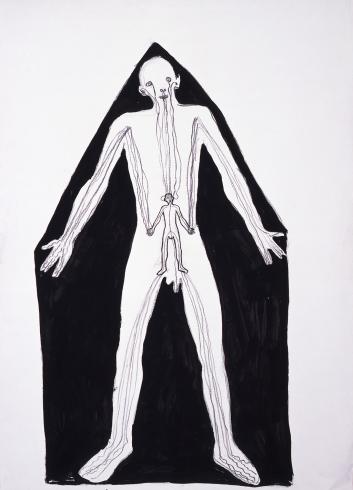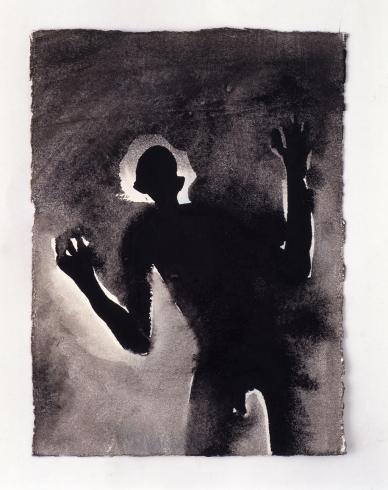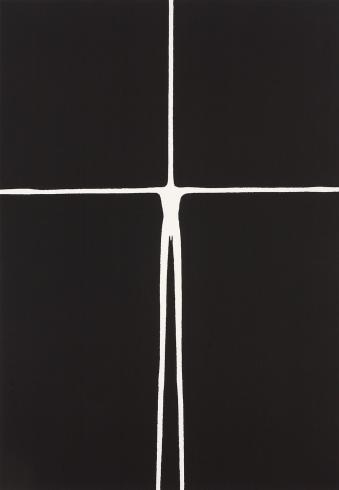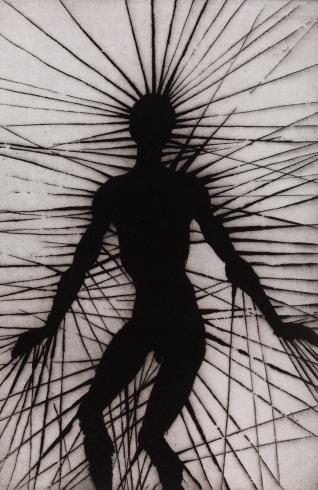 About the Exhibition
Acclaimed for his sculptures, installations, and public artworks that investigate the relationship of the body to space, British artist Antony Gormley is also an accomplished draftsman. Drawing is a core part of Gormley's practice, ranging from studies for sculptures to individual works on their own. Drawing Space is the first U.S. museum exhibition to present Gormley's works on paper, bringing together approximately 80 prints and drawings created over 40 years. Often made at night, they employ unusual materials such as blood, earth, casein, and bleach, and fluctuate between figural and abstract shapes. Although mostly created using his own body, Gormley's figures address collective experience and memory. The exhibition also includes two recent sculptures, emphasizing the intrinsic link between the artist's sculptural practice and the act of drawing.
Gormley's most direct engagement with the human form appears in early drawings such as Mansion (1982) and the Body and Light series (1990–95), which capture floating figures immersed in space. The body is also the focal point in the Body and Soul etchings (1990), but as fragments: hands, eyes, mouth, nose, knees, and spine. Created with imprints of the artist's body placed against stark black or white backgrounds, these works highlight the coexistence of opposites: light and dark, positive and negative, subjective and objective.
A more abstract approach is evident in the large-scale lithographs Bodies in Space (2007), in which figures dissolve into black and white drips. In the Clearing drawings (2005–09), the body gives way to looping lines that form whirling abstract shapes or energy fields. In the monumental Breathing Room XXIV (2010), angular web-like structures unfold into the limitless depth of space. The interconnection between Gormley's sculpture and drawing becomes clear in the linear quality of the two steel structures Clasp II (2010) and Aperture XIII (2010), underscoring the artist's attempt to explore both the body and space.
Artist's Notes
Antony Gormley spoke with Phillips Curator of Modern and Contemporary Art Vesela Sretenovic.
Generally speaking, you are better known for your sculptures, installations, and public artworks than your drawings and prints. How do you explain that?
For me, drawing is a foundational activity, something that I do every day. In a sense it is a seedbed of and for ideas and feelings. It is also a place of escape from the procedural demands of making sculpture. Sculpture takes a long time; it involves planning and persistent physical activity. But drawing is wonderfully open. As a result, the drawings are themselves very varied and are a form of "messing about," even though I take the activity very seriously… . The drawings that I enjoy best are the ones that are free explorations.
In your sculptural practice, you use your own body. How do you approach bodies in your drawings?
There are three very different modes that I use in drawing, but they are all registers of my body. The first mode is the most active. I stand, and the surface on which I am working is either horizontal or attached to the wall vertically. The drawing registers the movement of my body. This is most evident in the Clearing series. With minimal intervention I try to be as present in the moment as possible and the resulting work is a register of that embodied moment. I also sometimes work sitting and these are usually more intimate drawings on a smaller scale, in which the body is pictured or indicated, rather than evoked, by a trace or by a scratch… . The third mode of drawing is one in which I am registered by a process. The Bodies in Space prints were made simply by me lying down and the outline of my body was traced by my wife. That outline is then used to form a template and the template is used to mask the area of falling pigment… . I take my body as a test site, a specific example of a universal condition.
You came to art making after studying archaeology, anthropology, and art history. Was there a decisive moment for this shift? How did your trip to India in the early 1970s impact your decision?
I am eternally grateful that I studied archaeology, anthropology, and art history. I think it gave me a sense of the two poles of the world, one of which I was attempting to make a contribution to: the essential role of "making" in the evolution of our species… . Art history taught me how that kind of "making" has evolved in Western culture. Traveling to India allowed me to put that cultural and historical conditioning into a wider context. At that time, all my education had either come from other people's knowledge or books. In India I realized that being itself is the greatest source of understanding.
Could you speak to the opposition of density and fluidity, blackness and translucency, figurative and abstract that coexists in your work?
The challenge for me is to allow drawing to be a place of possibility and openness, becoming an extension of living itself… . This exhibition is called Drawing Space because what I am trying to achieve in my drawing is the same as my sculpture: to explore the twofold nature of our experience. The first is being in that space—whatever or wherever it is—that we are in when we close our eyes, and the second is being in that space which exists beyond the skin and is seemingly infinite. We will never know the edge condition of the universe in which we are immersed, which is now expanding at ever greater speeds. For me these are the two imperatives: to make a true statement of embodiment, while also acknowledging the infinity of space.
Artist's Profile
Antony Gormley was born in London in 1950. He studied archaeology, anthropology, and art history at Trinity College, Cambridge (1968–71), and Buddhist meditation in India and Sri Lanka (1971–74), experiences that profoundly inform his art. Gormley's work has been exhibited at premier museums throughout the world, including the Louisiana Museum of Modern Art in Denmark; the National Museum of Modern Chinese History in Beijing; the Kunsthaus Bregenz in Austria; the State Hermitage Museum in St. Petersburg; and most recently the Deichtorhallen in Hamburg and CCBB São Paulo.
His major public works include Angel of the North (Gateshead, England), Another Place (Liverpool), Event Horizon (New York), Habitat (Anchorage), and Exposure (Lelystad, Netherlands). Gormley was awarded the Turner Prize in 1994, a South Bank Prize for Visual Art in 1999, and the Bernhard Heiliger Award for Sculpture in 2007. He was made an Officer of the British Empire in 1997 and is an Honorary Fellow of the Royal Institute of British Architects, Trinity College, and Jesus College, Cambridge. Gormley has been a Royal Academician since 2003 and a British Museum Trustee since 2007.